New Zealand singer Lorde was just 16 years old when she first burst onto the scene with the haunting, irresistible "Royals" in 2013.
The sudden skyrocket to fame took its toll on her, she told NME in an interview published Thursday.
"It rocked my foundations and could have fucked me, you know?" the singer, whose real name is Ella Yelich-O'Connor, said of suddenly being in the spotlight. "I remember being made aware of my looks and my body in a way that I had never been."
"I remember all these kids online, I think I beat their favorite people to Number One, and they were like, 'Fuck her, she's got really far-apart eyes,'" the singer continued. "I remember being like, 'Whoa! How did I get all this way without knowing I had far-apart eyes?' Just weird shit like that. But I was able to return to my family and shelter against that and get to where I am now. I feel so comfortable in myself."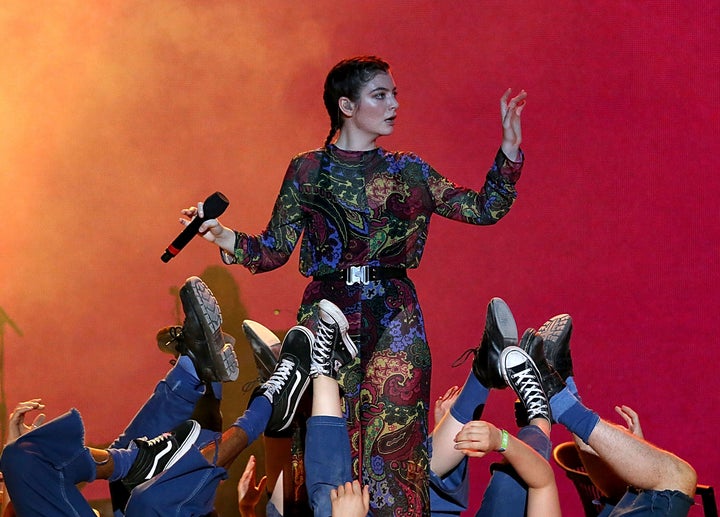 The increased scrutiny makes it easy to understand why Lorde took a step away from the spotlight during the period between 2013's "Pure Heroine" and her sophomore effort, "Melodrama," out Friday.
"Now I can look back and be like, 'That was fucked. All of it. Fucked. Insane,'" Lorde told Rolling Stone earlier this year, later adding, "It kind of takes a second, I learned, to write your way out of the record you just made."
The singer's new album, which she teased with early releases like the searching, danceable "Green Light" and melancholy "Liability," reflects the new life she's found herself in over the past few years, no longer a pop outsider but one of the genre's major influencers.
It sounds like she's prepared for whatever rush of attention this one will bring.
REAL LIFE. REAL NEWS. REAL VOICES.
Help us tell more of the stories that matter from voices that too often remain unheard.
BEFORE YOU GO