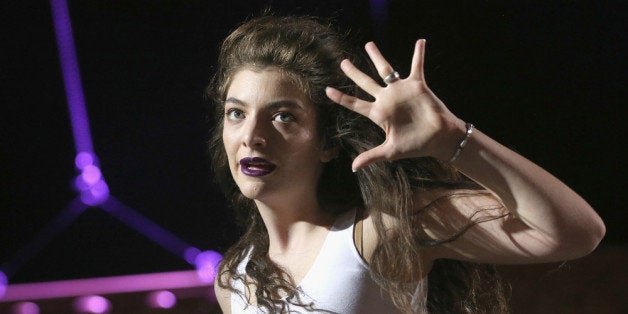 bugs me how publications like complex will profile interesting artists in order to sell copies/get clicks and then shit on their records? it happens to me all the time- pitchfork and that ilk being like "can we interview you?" after totally taking the piss out of me in a review. have a stance on an artist and stick to it. don't act like you respect them then throw them under the bus.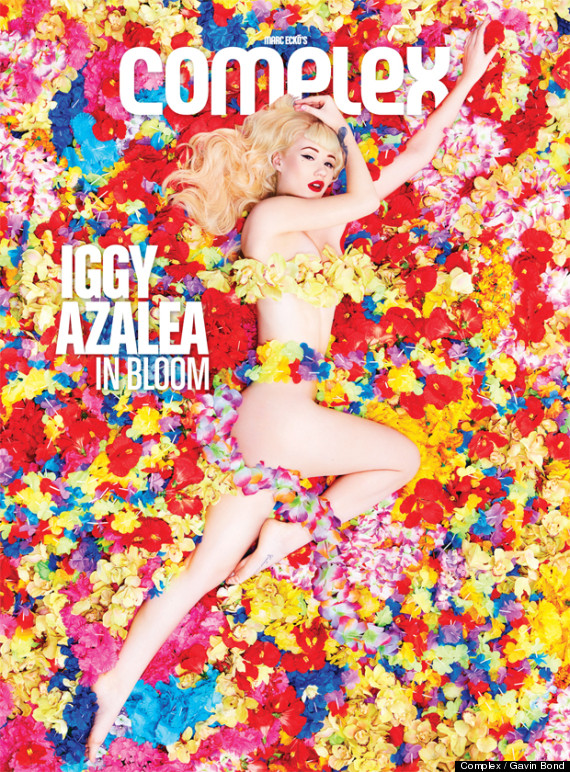 Azalea recognized Lorde's post, sending out a series of tweets about those responsible for the negative reviews. "I agree @lordemusic media LOVE to flop about, But when you're completely spineless Im sure its hard to stick to even ur own opinion," she wrote. "They also love to have upbeat bubbly mid 20s women do the daily blog posts about you... But keep a stash of pseudo intellectual middle aged men in sandals at hand ready to review everyone's albums."
On Sunday, Complex responded to the two young artists -- as well as Grimes, whose only contribution to the discussion was re-blogging Lorde's post with the comment "hahaha yes -- I agree with this" -- in an op-ed titled "Why Lorde, Iggy Azalea, & Grimes Are Wrong About Criticism and Journalism." In it, author Insanul Ahmed made a distinction between music news/artist profiling and music criticism, and claimed that artists often confuse journalists as publicists. Ahmed wrote:
Truth is, not every media interaction will be mutually beneficial. Sure, giving Iggy a cover helped us 'sell copies/get clicks' but it also helped establish Iggy as a star ... There's no way Iggy can say she didn't benefit from being on our cover. Maybe she didn't benefit from our review, but so be it. Celebrities seek attention and media coverage every time they do something great, why would the camera stop rolling when they do something not so great?

...

This issue Lorde highlights is an on-going problem in music writing, one where artists seem to think of journalists as akin to their publicists, and journalists are afraid to say anything bad about an artist for fear of losing access. An artist thinking that just because they're interviewed by an outlet that said outlet can't then 'shit on your records' muddies the difference between music profiling and music criticism. The job of a journalist profiling an interesting artist is to bring their story to life for an audience. The job of a music critic writing a review is to put an album in the proper context for listeners and, yes, share their opinion on the album.
Who do you side with: Lorde/Azalea or Complex?
Calling all HuffPost superfans!
Sign up for membership to become a founding member and help shape HuffPost's next chapter
BEFORE YOU GO
PHOTO GALLERY
Celebrity News & Photos