L'Oréal Paris has made tremendous strides toward inclusivity by casting Amena Khan ― a British beauty blogger who wears a hijab ― for its latest hair care product, Elvive.
A blogger, model and co-founder of Ardere Cosmetics, Khan has called the new collaboration "game changing." She is the first woman who wears a hijab to be featured in a major mainstream hair ad.
"How many brands are doing things like this? Not many," Khan told Vogue UK this week. "They're literally putting a girl in a headscarf ― whose hair you can't see ― in a hair campaign. Because what they're really valuing through the campaign is the voices that we have."
"You have to wonder ― why is it presumed that women who don't show their hair don't look after it?" she said. "The opposite of that would be that everyone that does show their hair only looks after it for the sake of showing it to others. And that mindset strips us of our autonomy and our sense of independence. Hair is a big part of self-care."
Khan, who has more than 570,000 followers on Instagram, has posted plenty of images to celebrate her latest achievement.
"So... lately I've had a complex relationship with my hair feeling lacklustre," she wrote in one caption. "When I take off my scarf, I want my hair to be more radiant — don't we all? I'm so excited and incredibly proud to announce that I'm part of the new L'Oréal Paris Elvive World of Care Campaign."
"For me, my hair is an extension of my femininity," Khan told Vogue UK. "I love styling my hair, I love putting products in it, and I love it to smell nice. It's an expression of who I am."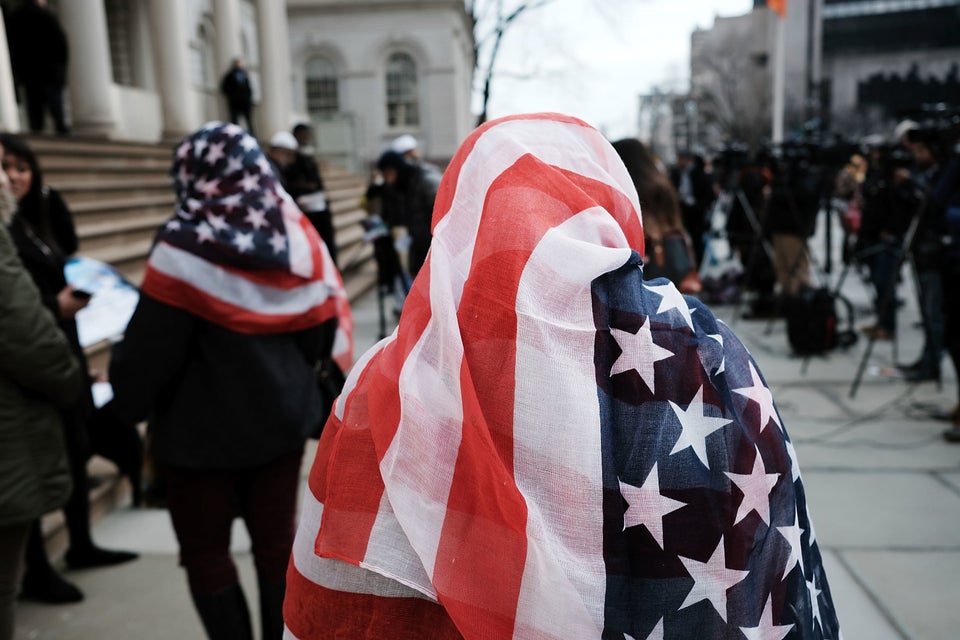 World Hijab Day Rally In NYC