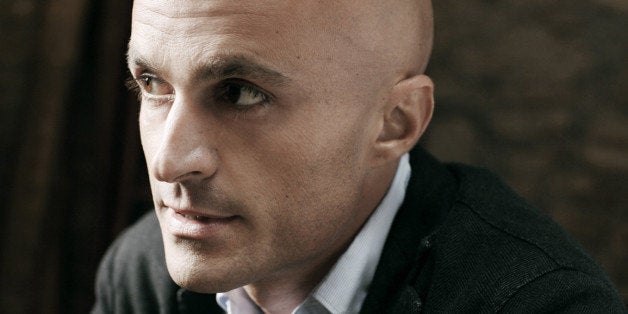 Rolling Stone Italy referred to Lorenzo Mieli as "the creator of worlds" in an article last year, and the dynamic 42-year-old producer has lived up to that nickname. Mieli has been a part of major projects like "Italy's Got Talent," and has had a hand in bringing some acclaimed films -- such as "La mafia uccide solo d'estate" ("The Mafia Kills Only in Summer"), which won a European Oscar -- and TV series -- including "1992," a tangled tale of corrupt Italian politics -- to audiences. His upcoming projects include an international TV series focused on the pope's youth. The son of media influencer Paolo Mieli, former director of the Italian newspaper Corriere della Sera, Mieli found his true calling when he realized he wanted to "invent projects and bring them to life." From there it was a short leap to what he does today: Using both positive and negative stories, Mieli develops Italy's dreams and collective unconscious through television and cinema. Mieli holds a degree in philosophy from the Università di Roma, as well as a master's in cinematography from New York University. He first gained experience making short films and commercials. In 2002, when he was 29, Mieli got together with a few friends and founded Wilder, a small television production company that immediately made a name for itself thanks to the originality of the works it produced. In 2007, just as the first season of the cult show "Boris," which is set behind the scenes of an imaginary Italian soap opera, was going on air, Wilder was acquired by Fox International Channels Italy. In 2009, together with several partners, Mieli founded Wildside, a company that specializes in the production of feature-length films and scripted TV series, where he remains a partner and president today. In 2010 Mieli left the Fox group and became CEO of FremantleMedia Italia, a subsidiary of Europe's largest entertainment network, where he developed Italian editions of globally successful shows like "The X Factor." At the same time, working through Wildside, Mieli produced films, such as "Io e te" by Bernardo Bertolucci, and TV shows.
Mieli, who said he's regularly "afflicted" by an outpouring of ideas, has been made fun of in the past for stuffing his pockets full of notes. Today he saves them in his iPhone's Notes section. HuffPost Italy sat down with Mieli to find out what makes the producer tick -- and what he expects to see in the next decade. What is it you most hope to personally achieve in the next 10 years?
I hope to start doing so many new things that 10 years seem like 20.
What has been the biggest challenge you've had to overcome in the past year?
Coming to grips with adolescence again. Except this time it wasn't my adolescence, but my son's.
Who has been the biggest role model in your adult life?
What is a story you wish the media would do a better job of covering?
Projects and research into life on other planets.
Which living person do you most admire?
What advice would you give a young person trying to decide what to do with their life?
I'd tell them to start where you are: Start with the first idea you have and the first opportunity you get. It doesn't matter where because you will inevitably wind up doing something else. What are you most thankful for?
My kids. Where do you get your news from?
National newspapers, and both national and international websites and blogs. What is the cause or issue that you are most interested in seeing solved over the next 10 years?
What is the first thing you do when you wake up in the morning?
What do you do to de-stress, recharge and stay balanced?
I turn up the volume on whatever music I'm listening to and go running, like Forrest Gump.
Finish this sentence: In the year 2025, we will… ?
…be asking ourselves what we'll be like in 2035.
What current trend do you think we'll look back on in 10 years in disbelief?
The selfie culture. What do you value the most?
This piece was originally published by HuffPost Italy and was translated into English. It was condensed and adapted for an American audience.
Popular in the Community