By Aruna Viswanatha and Julia Edwards
WASHINGTON, Oct 27 (Reuters) - Loretta Lynch, the head federal prosecutor in Brooklyn, is emerging as a leading candidate to replace U.S. Attorney General Eric Holder, according to people familiar with the matter, after another top contender withdrew her name from the running last week.
Lynch, Solicitor General Donald Verrilli, and Labor Secretary Thomas Perez are among those being considered, said the people, who declined to be named about the private deliberations.
Lynch, 55, has stirred little controversy during two tenures as U.S. Attorney for the Eastern District of New York and supporters say she could be easily confirmed. She would also be the first black woman to lead the U.S. Department of Justice, which could help counter complaints that the Obama administration is dominated by men.
The White House declined to comment on the search to replace Holder, who announced on Sept. 25 that he planned to step down.

"We don't have any personnel updates, and are certainly not going to speculate on any decisions before the president makes them," White House spokesman Eric Schultz said.
Holder, the first black U.S. Attorney General who came into office in 2009, has said he will stay in the post until the Senate confirms a successor.
A spokeswoman for Lynch, Zugiel Soto, also declined comment.
The administration of President Barack Obama has considered multiple candidates and the White House is not expected to announce a nominee until after the midterm elections next week, so a dark horse candidate could still emerge.
Former White House counsel Kathryn Ruemmler pulled out of consideration for the job amid concerns that her involvement in controversial White House decisions could make it difficult to get her confirmed by the Senate.
Solicitor General Verrilli and Labor Secretary Perez both have an advantage of having had a working relationship with Obama. Lynch does not but she is one of several candidates Holder has encouraged the White House to look at, two sources said. Vetting inquiries into Lynch have been underway, sources said.
Lynch has developed a close relationship with Holder from the New York City borough of Brooklyn while keeping a much lower profile than her counterpart across the East River, Preet Bharara, the U.S. Attorney for Manhattan who built his name on a string of big insider-trading cases and prosecutions of politicians for corruption.
Lynch's office did indict Republican Congressman Michael Grimm in April for fraud, and has worked with Justice Department headquarters on several big cases. Her office helped investigate Citigroup Inc over shoddy mortgage securities the bank sold, which led the bank to enter into a $7 billion settlement in July. Her office was also involved in the December 2012 $1.2 billion accord with HSBC over the bank's lapses in its anti-money laundering controls.
Lynch, who grew up in North Carolina and attended Harvard University for college and law school, has chaired the attorney general's advisory committee since the beginning of 2013.
She served previously at the Justice Department, starting as a drug and violent crime prosecutor at the U.S. Attorney's office in 1990. She also previously headed the office in Brooklyn between 1999 and 2001, when she left for private practice at the law firm Hogan & Hartson (now Hogan Lovells) and then served as a board member of the Federal Reserve Bank of New York.
Holder had a rocky tenure as the nation's chief law enforcement officer. He has been one of Obama's closest allies and frequently battled with Republicans over gun control, same-sex marriage, and a desire to try terrorism suspects in civilian instead of military courts.
The next attorney general will likely serve a two-year term and would take over counter-terror initiatives aimed at Islamic State militants and challenges balancing privacy rights against government surveillance efforts. Holder's successor will also have to decide how far to continue pushing his priorities, including civil rights and fewer prosecutions of nonviolent drug offenders. (Additional reporting by Jeff Mason; Editing by Karey Van Hall and Grant McCool)

Before You Go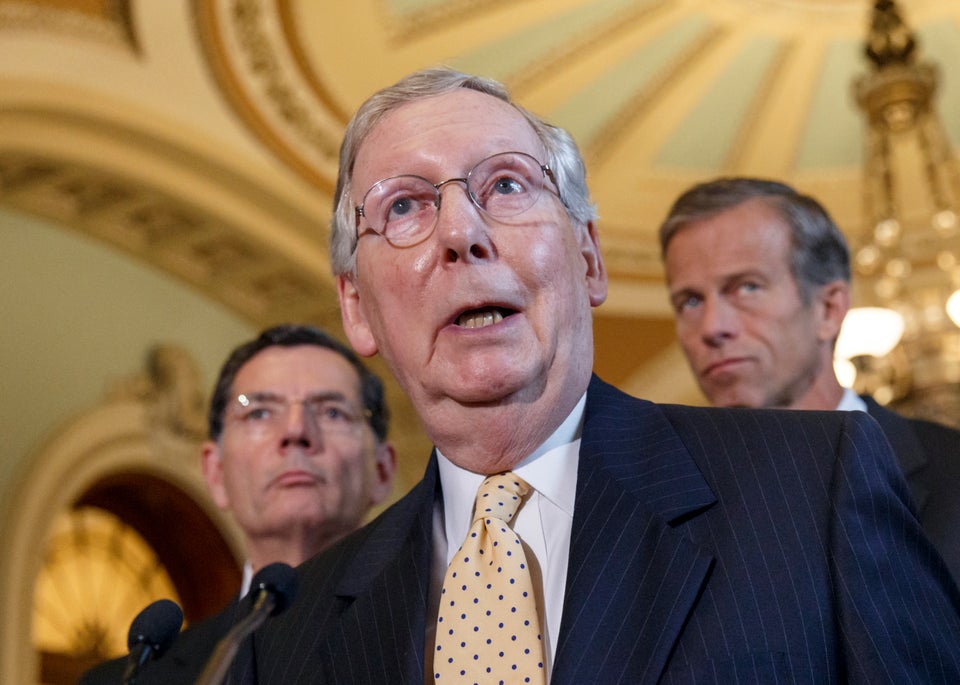 Politicians React to Eric Holder's Resignation
Popular in the Community