Sen. Bob Corker (R-Tenn.) said Sunday he believes the Senate is very close to ending a logjam over confirming Loretta Lynch as the next attorney general.
"My sense is over the next 48 to 72 hours that is going to be resolved, and we'll move on to this Iran issue," he said on CNN's "State of the Union."
Lynch was nominated in November to replace Attorney General Eric Holder, but a vote on her confirmation has been put off time and again. Last month, Majority Leader Mitch McConnell (R-Ky.) said he would not hold a vote on Lynch's confirmation until the Senate passed an anti-human-trafficking bill that Democrats pulled support for over a provision related to abortion. McConnell said he plans to bring that bill up for a vote this week.
Sen. Mike Lee (R-Utah) said Sunday on NBC's "Meet the Press" that he expects a vote on Lynch's nomination "within the next few weeks."
President Barack Obama has repeatedly criticized Republicans for holding up Lynch's confirmation over other legislative fights.
"Call Loretta Lynch for a vote. Get her confirmed. Put her in place. Let her do her job. This is embarrassing, a process like this," he said Friday at a White House press conference.
Corker was asked whether he agreed with Obama that the dysfunction was "embarrassing," but did not answer that question directly. He did, though, predict the conflict over the trafficking bill and Lynch vote would be "resolved in the early part of this week."
Corker's Democratic counterpart on the Foreign Relations Committee, Ben Cardin of Maryland, appeared later on "State of the Union" and echoed Obama in calling for a vote on Lynch. He said he was "hopeful it will be up this week."
"This is a critically important position to have a confirmed attorney general that the president has nominated," he said. "I think it's outrageous, it should have been done well before now, and it shouldn't be connected to any other issue."
Before You Go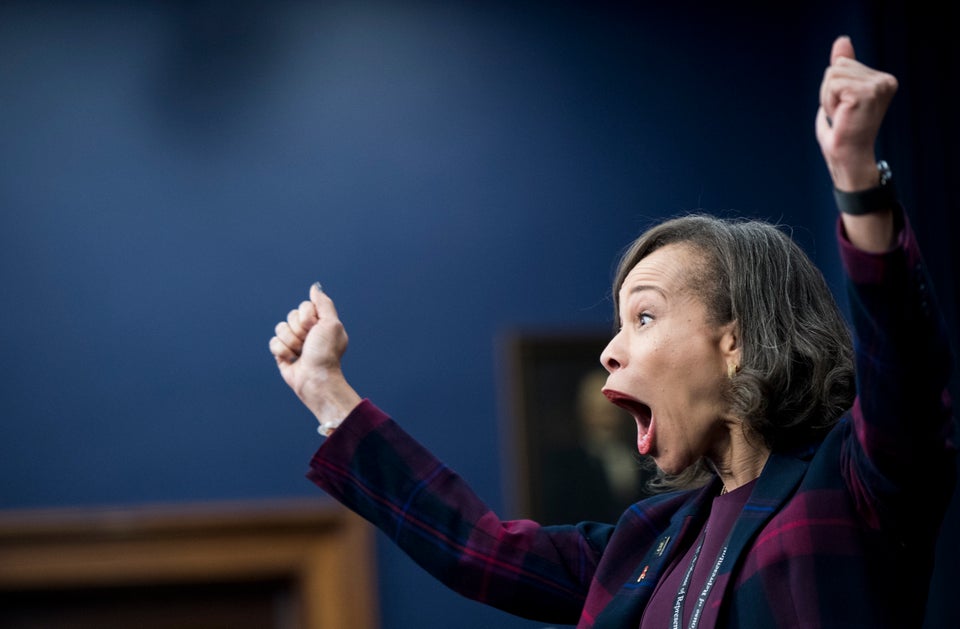 Scenes From 114th Congress And Capitol Hill
Popular in the Community