WASHINGTON -- Attorney General Loretta Lynch said Tuesday there was "no data" to support the notion that the national debate over the use of force by police has made the country less safe, an idea that has sometimes been referred to as the "Ferguson effect."
Rep. John Conyers (D-Mich.) asked Lynch at a House Judiciary Committee hearing on Tuesday if she believed the discussion happening around the nation in the wake of high-profile police killings has made people less safe.
"Our discussion about civil rights and the appropriate use of force and all police tactics can only serve to make all of us -- community members and police officers -- safer," Lynch said. She said she's had productive conversations with police officers around the country and that they had some of the "best thoughts and best practices" on issues like de-escalation.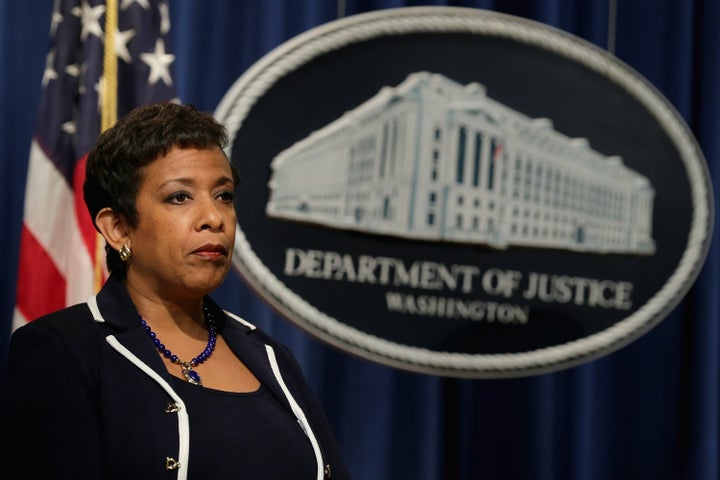 "While certainly there might be anecdotal evidence there, as all have noted, there's no data to support it, and what I have seen in my travels across this country is the dedication, the commitment and the resolve of our brave men and women in law enforcement to improving policing, to embracing the 21st Century Task Force recommendations, and to continuing to have a dialogue that makes our country safer for all," Lynch said.
Lynch's comments follow FBI Director James Comey's remarks last month that social media was worsening the divide between law enforcement and citizens and that viral videos had sent a "chill wind" through law enforcement that could result in an uptick in crime.
Comey said he'd talked to officers in one major city who felt "under siege" and didn't "feel much like getting out of their cars." The head of the Drug Enforcement Administration, a close associate of Comey's, also said he believed the so-called "Ferguson effect" was having an impact.
Popular in the Community