WASHINGTON -- Sen. Dick Durbin (D-Ill.) said Wednesday that Loretta Lynch, the first African-American woman to be nominated for U.S. attorney general, is being treated by Republicans the way Rosa Parks was treated in 1955 when she wanted a seat on a bus: sent to the back.
President Barack Obama nominated Lynch in November, but she has been waiting months for her confirmation vote. She's waited more than three times as long as it took the Senate to confirm Attorney General John Ashcroft under President George W. Bush, and twice as long as it took the Senate to confirm current Attorney General Eric Holder.
As other Democrats have been saying for weeks, Durbin said there's no reason for the delays, and suggested Republicans are on the wrong side of civil rights history.
"Loretta Lynch, the first African-American woman nominated to be attorney general, is asked to sit in the back of the bus when it comes to the Senate calendar," said the Illinois Democrat. "That is unfair. It's unjust. It is beneath the decorum and dignity of the U.S. Senate."
Senate Majority Leader Mitch McConnell (R-Ky.) originally said last week that he'd give Lynch a vote this week. But he changed his tune this week, saying he would hold off on scheduling her vote until after the Senate finishes its work on a human trafficking bill. That bill is mired in controversy and going nowhere at the moment, which means Lynch's nomination isn't moving either.
McConnell spokesman Don Stewart said Wednesday that Lynch "is next on the schedule," as soon as Democrats stop filibustering the trafficking legislation. The bill was previously bipartisan, until Democrats discovered an anti-abortion provision tucked into it. They have since vowed to filibuster it until Republicans strip out that provision. Republicans have given no indication that they're prepared to do that.
"The sooner they allow the Senate to pass that bipartisan bill, the sooner the Senate can move to the Lynch nomination," said Stewart.
The reasoning behind the GOP delays on Lynch's vote isn't clear, though one factor may be that Democrats opted to pass a spate of judicial nominees in the lame duck Congress in December versus focusing on getting Lynch through. That "trade-off," as some Democrats called it, may mean Republicans are now delaying Lynch as the consequence of Democrats getting so many other Obama nominees confirmed.
At an event later Wednesday, Holder noted that delays on Lynch mean that he stays in office even longer, which is ironic given how often some in the GOP have said they want him gone.
"It's almost as if the Republicans in Congress have discovered a new fondness for me," Holder joked. "Where was all this affection the last six years?"
This story has been updated to include Holder's comments.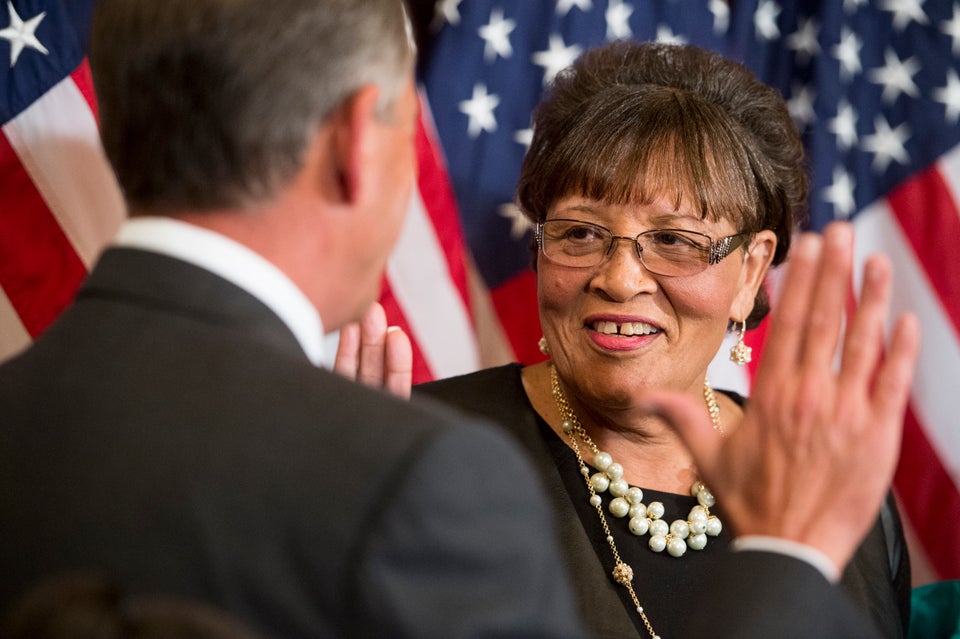 New Congress Members
Popular in the Community