"Education is the most powerful weapon which you can use to change the world." Nelson Mandela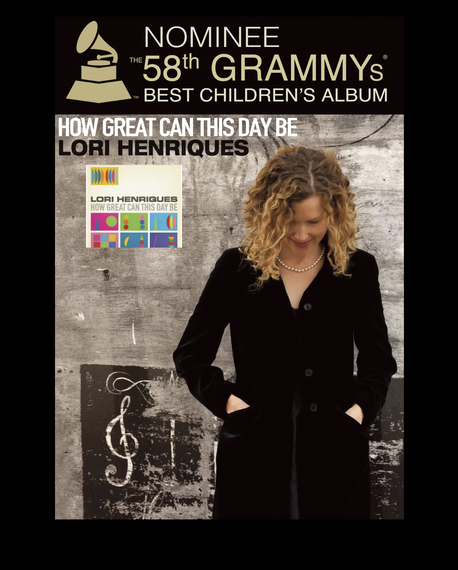 Photos by Joel Henriques
There is an innate feeling of sweetness when we witness a mother interacting with her young child. The acute awareness between mother and child is palpable to everyone around them. Small children react to this bond whether they're witnessing human or animal interaction. It's no wonder then, that little Elsa, Lori Henriques' young daughter excitedly said," That looks like Elsa!" while looking at Bobo the ape and her mother in their picture books. It's also no wonder that Elsa wanted to read Bobo again and again, because repetition is key with toddler learning. When she asked for more pictures of apes and monkeys, Lori 'googled' "monkeys, apes, Jane Goodall" to insure safe images. As mother and daughter looked at photos of the amazing Jane Goodall with her apes, Lori immediately knew she had to write a song for Jane. Out of this inspiration, came the song Dream Jane Dream, (an anthem of respect to honor one of the great nurturers of our time, Dr. Jane Goodall) from Lori's nominated album How Great Can This Day Be.
The beautiful twist to this story is that Jane Goodall, when she had the opportunity to hear Lori's music, instinctively picked up on Lori's sincerity as a Mother, and on her enthusiasm for music education. She invited her to perform her song last October at a fundraising event. Jane Goodall, like all good nurturers and educators, knows the power of positive reinforcement. After Lori performed the song Dr. Goodall explained,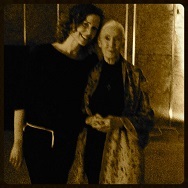 "The reason I asked Lori to sing the song, is that our most important job is to connect our big brains with our hearts. Science is very useful for this, but so are art and music." Goodall thanked Lori for her music again. Then she paused and added, "You transported me to my childhood."
A sweet act of encouragement gave Lori the acknowledgement she needed to push forward her career all the way to a Grammy nomination.
Lori Henriques attended Walla Walla University in Washington State where she earned her Bachelor's degree in Music in addition to degrees in French and English Literature, with teaching certificates in all three. After a brief career teaching high school English, she pursued a Master's degree in Piano Performance and Pedagogy. She attributes her passion for education to her own mother and grandmothers who encouraged her from an early age to follow her dreams

"The function of education is to teach one to think intensively and critically." Martin Luther King, Jr.
"I was drawn to this small liberal arts college because my parents and my grandparents also went there," says Ms. Henriques. "It's possible I should have done something more daring, but because I'm so grateful for how my life has turned out, I've embraced this choice. It had a lovely Piano Preparatory Department, in which I taught piano lessons to children in the community. The head of the Piano Preparatory was a very inspiring woman; my piano teacher was wonderfully imaginative; and in addition to taking French and music majors, I was fortunate to be able to take classes in poetry, writing and children's literature, all from marvelous, inspiring teachers. I loved being able to study everything that interested me. "The more we follow our curiosity, the more we're all like children, and the better our world becomes, both personally and universally." She says with a smile on her face.
"The foundation of every state is the education of its youth." Diogenes
I sat down with Grammy Nominee Lori Henriques, at her home in Portland Oregon, and spoke with her about her love of education, her exploding music career and her recent Grammy Nomination for her album How Great Can This Day Be. First we chatted about her approach to teaching Kids.

"I taught kids piano lesson for years." says Lori "and I started to realize that they loved learning real music theory. For example, they were so proud to master the circle of 5ths It's so pleasing to our brains to learn logical things, especially any kind of language. Children can absorb anything."
The road from Portland to the Grammy's has been a long and passionate journey. Ms. Henriques has used her classical piano training as a basis for writing and performing smart and infectious songs for children that both educate and entertain them. How Great Can This Day Be is her 4th Children's album since 2008, when she wrote and produced a 15 track classical record called Lullaby Piano. Peaceful Classical Pieces. We talked about her early influences, Bach and Chopin as well as Vince Guaraldi, the wonderful Avant guard jazz composer who was responsible for bringing to life the music of Charlie Brown, also about how "young people need to hear simple classical pieces," and about the time she performed for kid-at-heart Kirk Douglas on his 90th birthday party at L'Orangerie in Los Angeles. Our discussion leads us eventually to How Great Can This Day Be and how grateful she is to have had the chance to write this batch of songs and arrange them for jazz ensemble. "Writing songs is blending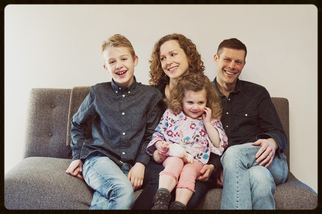 motherhood with life. This whole album was largely inspired by being with my young daughter."
"Education is not the filling of a pail, but the lighting of a fire." William Butler Yeats
Listening to Lori Henriques album How Great Can This Day Be (an expression that Lori shares with her son Leo every day) I realized immediately that this album was something very special. An optimistic intelligent set of 10 wonderfully happy songs offering odes and tributes to icons such as Mr. Rogers, early Sesame Street, and Dr. Jane Goodall with musical nods to Miles Davis, Laura Nyro, Mose Allison, Nina Simone and Cole Porter. The songs are performed by a stellar group of Portland Jazz Musicians that include, Jason Palmer on Drums, Andrea Niemiec on Bass, Ben Medler on Trombone and Trumpet, Tim Jensen on Flute, Sax, and Clarinet, and Randy Porter on B3 Hammond Organ. Henriques also brings along the family. Her nine-year-old son Leo, and her husband Matt Keeslar add their vocal talents, with her brother Joel Henriques whistling a brilliant solo and playing the saw.
Ms. Henriques moves fluidly from a delicious Samba on Groove to the personal conversation and delicate Waltz of "Beau Paris," to the upbeat and optimistic Another Good Year which rounds out the album with a tantalizing "boogie woogie" number that simply screams HOPE, HAPPINESS, AND GOODNESS. Lori Henriques' heartfelt messages of hope and love are evident in every song on this lovely and clever album.



Warren Truitt from About Kids Music writes "Her sincere dedication to jazz and the prominence of her piano skills on How Great Can This Day Be will not only appeal to those who appreciate that style but also to young families who want to have a live, jazz-filled musical experience with their children. "
Yet for all the awards Lori Henriques has won (a Grammy Nomination, 3 Parents' Choice Gold Awards, The Joe Raposo Children's Music Award, rave reviews and hours of airplay on SiriusXM's Kids Place Live) she stays grounded, balancing her busy career, and being the best possible Mom to her 2 children.
"On the album, my song Beau Paris, is such an example about how I feel about teaching, even with my own kids," says Lori. "The French phrases are tucked within, subtly, and when I look in the rearview mirror of my car and see my daughter singing along...That is the power of education!"
How Great Can This Day Be is a perfect example of how education enhances the quality of music for Children.
HOW GREAT CAN THIS DAY BE
"The love of learning, the sequestered nooks, And all the sweet serenity of books." Henry Wadsworth Longfellow
REAL LIFE. REAL NEWS. REAL VOICES.
Help us tell more of the stories that matter from voices that too often remain unheard.