Editor's note: Our previous stories this American Stroke Month featured warning signs heeded and missed. Today we shift gears to showcase a textbook response to a stroke, including the crucial role of telestroke, a way for experts at another facility to help care for a patient via a webcam-type connection. The CHRONIC Care Act, which includes a provision to require Medicare to cover telestroke, will be discussed Tuesday during a hearing of the Senate Finance Committee.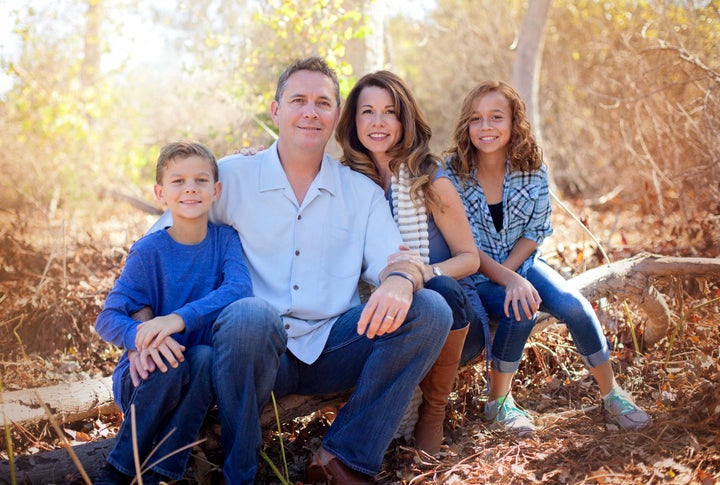 Lori Hoopingarner savored her occasional weekend getaway.
Between running her financial advising company, raising a 10-year-old daughter and 6-year-old son, having another daughter in college, and being without her husband – Darren, a fire captain – for at least 72 hours in a row each week, she earned those mini-vacations.
So, a few times a year, her dad and stepmom babysat while she and Darren made the 1½-hour drive east from their home in Temecula, California, to the Indian Wells-Palm Springs area. They would leave around lunchtime on a Friday and return home on Sunday afternoon, fully recharged.
On July 31, 2015, Lori and Darren were in their kitchen going over final details before heading on another of these trips. Lori bit into a tomato and suddenly "saw a red blur go from one side of my vision to the other."
She walked around the bar and sat at the kitchen table, clearly bothered by something.
"What's the matter?" Darren said, thinking she might be suffering a migraine.
Lori couldn't answer. Sensing something worse than a headache, Darren asked her to raise her arms. Only the left went up. As a trained first responder, he knew exactly what to do – and how to keep everyone else in the room calm.
Soon Lori was being loaded into an ambulance. Although she couldn't talk or move her right side, she thought about their pending trip: "We can leave tonight."
Even when the severity of her condition required her to go from a local hospital to the UC San Diego Medical Center an hour-long drive away, she still thought, "I guess we can leave in the morning."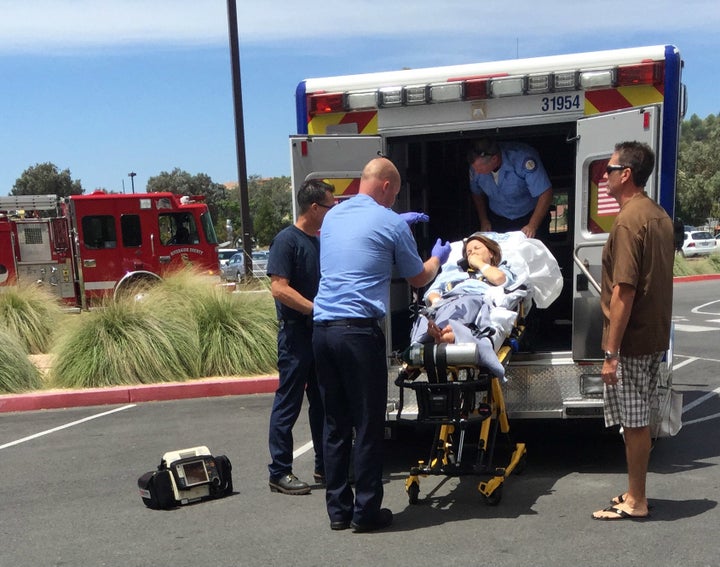 A blood clot had formed in Lori's heart, escaped through a hole and worked its way to her brain. It became lodged there, a classic ischemic stroke.
Lori eventually would learn that both the source of the clot and the hole were defects she was born with but doctors had never detected. Now, though, all that mattered was busting the clot.
The gold standard of treatment is an intravenous drug known as r-tPA (alteplase). When given as quickly as possible, it can dramatically improve chances of recovery. Lori received a dose within the first hour.
Lori was at Temecula Valley Hospital, a Primary Stroke Center, meaning it meets certain standards set by the American Heart Association/American Stroke Association and The Joint Commission to support better outcomes of stroke care. Primary Stroke Centers can treat most strokes, but Lori needed an advanced procedure by a specialist who wasn't available at her facility. And she needed it fast. It's widely known among stroke experts that "time lost is brain lost," a catchy phrase that means delays clearing the blockage can lead to more permanent damage or even death.
So Temecula Valley doctors called UCSD for help. Minutes later, a new set of doctors surrounded Lori's bed in the emergency room.
The surgical team and neurologists appeared on monitors beside and behind the bed.
Thanks to telehealth technology known as telestroke, the remote doctors already had seen her brain scans and other tests. They recommended a procedure in which a device snaked into her brain would grab the clot and remove it. She needed to get to their facility right away.
No helicopters were available. Neither were critical-care ambulances. Darren noticed that the ambulance that brought Lori in was still there. Strings were pulled so they could make the 58-mile trip; an ER nurse joined them, thus fashioning their own critical-care transport team.
Everyone who'd been on the TV screens was waiting outside when the ambulance arrived. This included Dr. Brett Meyer, a neurologist who is Medical Director of the UCSD Enterprise Telemedicine and Co-Director of UCSD Stroke Center.
Darren's parents were there, too.
"What are they doing here?" Lori thought.
She still couldn't talk or move her right side. Now her left side was flopping like a fish out of water. Dr. Meyer asked her to stay still. The anesthesia made her drift away. The next thing Lori remembers is being wheeled out of the operating room and seeing her aunt, sister and best friend.
"What are they doing here?" she thought again.
Only this time, she giggled.
It was the first sound Darren heard her make since she'd bitten into that tomato.
The neurosurgeon asked Lori to lift her right hand. She did.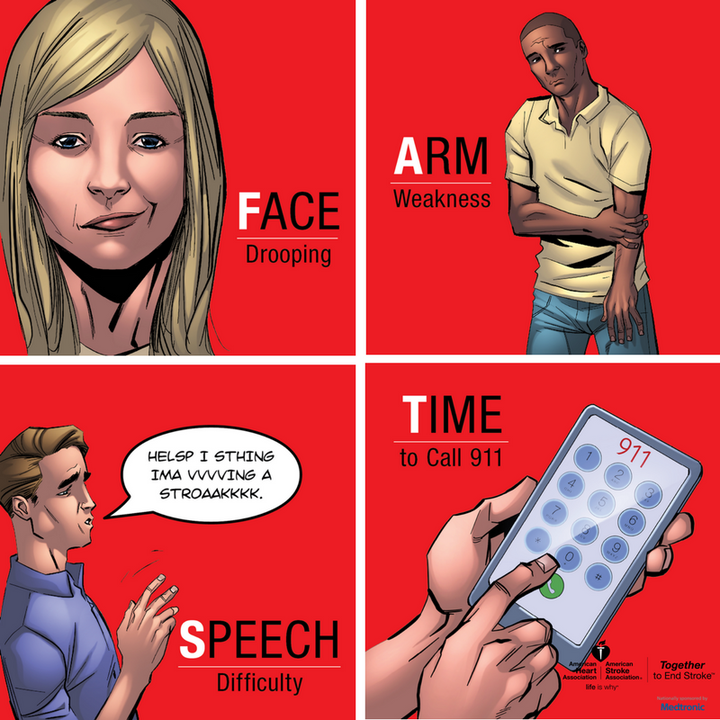 A series of textbook responses saved Lori's life, prevented her from severe long-term disabilities and eventually uncovered her congenital heart defects. It's a remarkable tale.
Things turned when Lori awoke and learned what had happened. Going from "working mom" to "stroke survivor" jolted her psyche.
The only person she knew who had a stroke was her step-grandfather. She was about 10 when he went from "a large, vibrant, active, booming figure" to a disabled person "unable to communicate, frustrated and angry." Would that be her fate?
It took about a year before she returned to work full-time.
The toes on her right foot still curl sometimes. She has trouble putting in her contacts and beating an egg. She can type with her right hand, but not for very long. The calligraphy-like addresses she used to pen on Christmas cards probably are gone forever.
"We make labels now," she said, laughing. "But that's all minor. I'm here. I'm raising my kids."
Hudson, her youngest, is a momma's boy. He noticed during a recent car ride that she wasn't talking much.
"Are you having a stroke?" he said.
"No, buddy, I just have a sore throat," she said.
"Good," he said, "because I wouldn't know how to tell 911 where we are."
Lori's best medicine for coping is sharing her story and spreading awareness – about strokes, congenital heart defects and the leadership role that my organization, the American Heart Association/American Stroke Association, plays in it all.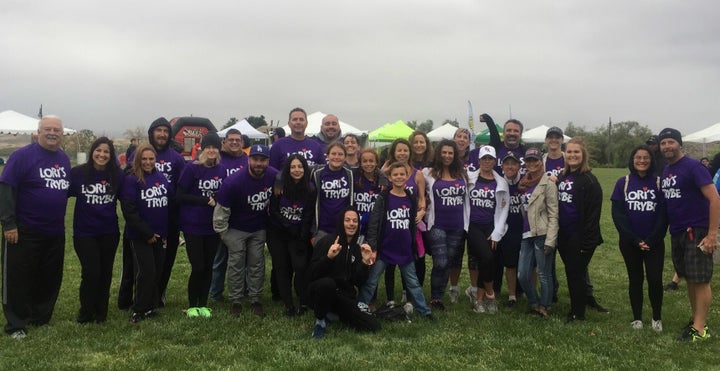 "After the stroke, I asked, `Why me?' But it was never, 'Why did this happen to me?' It was always: `Why did I survive? Why was I picked to come out so well?'" she said. "That's been really, really tough for me to understand."
Dr. Meyer once told her she was his most-recovered patient from this kind of stroke.
"What if I hadn't had access to telestroke and to your hospital?" she said.
He asked her to come closer, so he could hold her hand.
"Your brain would've swelled," he said, "and you would've died."
Crying as she recalled this, she said that if she was testifying before the Senate Finance Committee, she'd tell them her children still have their mom because of telestroke.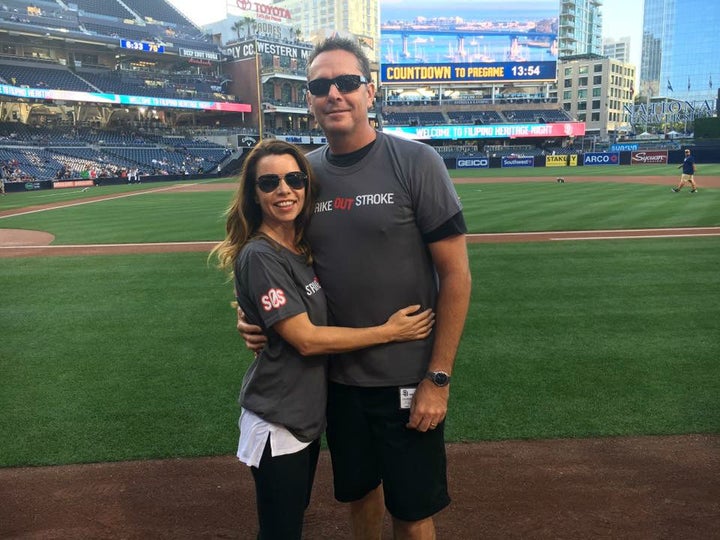 In January 2016, Lori and Darren finally made that trip to Indian Wells-Palm Springs.
They've been back several times and plan to keep going. That's what surviving is all about.
"Since the stroke, we've been checking lots of items off our bucket lists, and adding items, too," she said. "We recently went indoor rock climbing, took the kids ziplining, we're going whitewater rafting this summer, and we'd like to see the Dallas Cowboys play a game in the snow.
"Life is more fun when you participate."