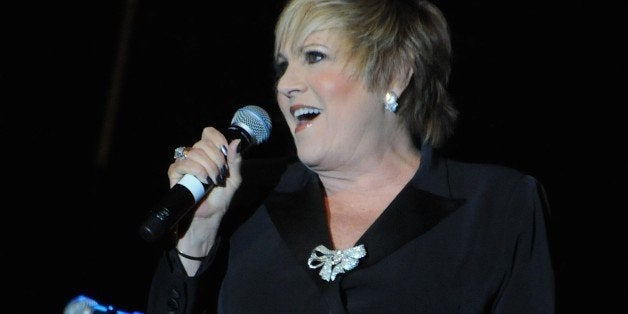 Lorna Luft loves a good Christmas celebration, and for good reason. She's been associated with the holiday season since she was 11 years old, when she made her show business debut performing alongside her mother, Judy Garland, on the 1963 Christmas episode of "The Judy Garland Show."
Luft, now 62, has come a long way since her days of singing "Santa Claus is Coming to Town" on the now-iconic TV special. The singer-actress has been seen in the movies, on Broadway and on concert stages around the world. But she couldn't be happier about returning to Manhattan for the holidays, and says her three forthcoming cabaret performances at New York's 54 Below on Dec. 17 and 18, will have their own personal significance.
"In my opinion, New York City is the only place to be for Christmas," the show business veteran, who currently lives in Palm Springs, California, told The Huffington Post in an interview. "It's the excitement, it's the tradition, it's Radio City, it's the hustle and the bustle and the craziness of the streets."
Luft performs on "The Judy Garland Show" in 1963.
Luft said audiences can expect a number of holiday songs in her new act, as well as a selection of show tunes and standards that she's carefully curated so that "every single song has a personal meaning." Featured in the set is a loving tribute to composer Johnny Mercer as well as "Have Yourself a Merry Little Christmas," which Garland introduced in 1944's "Meet Me In St. Louis."
"I think being able to sing a Christmas classic that was written for a member of your family is pretty amazing," she said. "There are very few of us who can have that gift … like 'Over The Rainbow,' it's a such a huge, timeless classic, and to know I have that as part of my legacy is very, very cool."
54 Below, she added, was a natural choice for her shows given the club's location in the basement of the former Studio 54, one of her former hangouts.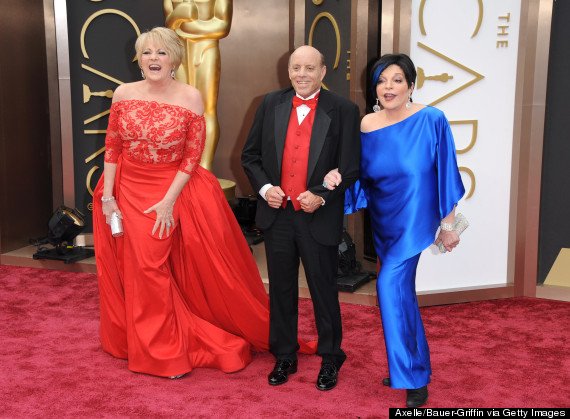 Luft attended the 2014 Oscars, which honored the 75th anniversary of "The Wizard of Oz" starring Garland, with brother Joey Luft and half-sister Liza Minnelli.
"I spent a lot of time at Studio 54 in the '80s, and they tell me I had a good time," Luft quipped with a laugh. "It was a period of time that was so fantasic -- yes, it was decadent; yes, it was over the top -- and I was lucky to have been a part of that. I've in that basement, but it sure as hell didn't look like that nightclub."
Luft, who is now cancer-free, said both experiences have taught her to "live in the moment" and have helped shape the message of her new show.
"Treasure your past, but live in the moment, and appreciate every single thing you have today," she said. "If you constantly live for what's coming up in three weeks, you will be disappointed. If you live in the moment, you're never disappointed."
Calling all HuffPost superfans!
Sign up for membership to become a founding member and help shape HuffPost's next chapter
BEFORE YOU GO
PHOTO GALLERY
Judy Garland Style Evolution