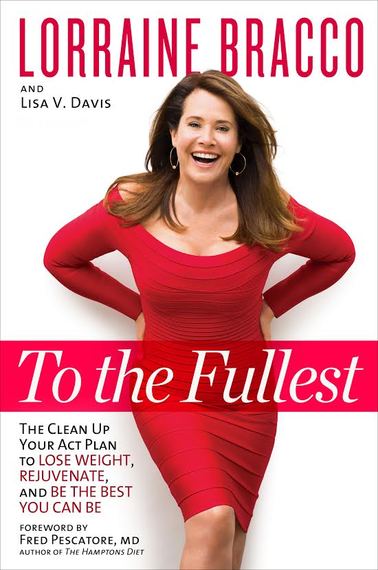 As another New York City spring approaches, I found myself sitting across from the stunning Lorraine Bracco and sharing stories about her childhood, career and her new book, "To the Fullest." Steps away from the iconic Rockefeller Center skating rink, Bracco sat across from me beaming, simply delighted to see how I've highlighted and placed tabs on all my favorite parts of her motivating journey. Fresh off the set of NBC's Today show, she barely could wait for her hand pressed coffee and morning smart choice, an egg white omelet with spinach. Fortunately, having read her book, I prepared myself for a few tips on better eating habits, lifestyle changes and mental shifts. I'll be honest, Lorraine was nothing more than a breath of fresh air on that dreary city morning. With high expectations, she delivered nothing less than raw, classy and vulgar truths behind our society and our self-inflicting health crisis.
I won't lie, I didn't know what to expect from an original mob wife. I know it was an act, however with her resume predominantly weighing in with highly affiliated roles, there is something to say about the woman with Elizabeth Taylor eyes who is turned on when asked to stash a gun. As we sat at our table for two, I immediately reached for my book. Not even settled in for a few moments, I already expressed my gratitude for creating such an effortless read and filling the pages with valuable content. If you've read one celebrity health book, you've read them all BUT this book is in fact packed 'to the fullest' with quality advice. Focusing on weight loss would be simple, except when Lorraine decided to create a self-help book, she kept the word "self" close and ran with the concept of helping more than just one person. At first glance, one of my favorite finds were the various quotes found throughout the book.
"When people undermine your dreams, predict your doom, or criticize you, remember they're telling you their story, not yours." -Cynthia Occelli
From page one, she has already managed to set you free from the weight of others. Removing the guilt embedded in our subconscious and allowing us to believe what we were told were all lies. This new found clarity escorts us right in and sheds light on issues we tend to ignore.
Familiarizing myself with her story, she discussed her parents and how their deaths impacted her life. Dying a mere nine days apart, she recalled the responsibilities of traveling with them from doctor to doctor, the numerous pharmacy visits and strenuous task of being a caregiver. A few common reasons why society gives in to quick and easy mood stabilizers (a.k.a junk food and emotional eating habits). "I found myself at 35 aching, suffering from joint pains and overweight. I was on the edge of my bed trying to wake my body up, asking myself how was I going to make it." Accepting a lifestyle change was Bracco's first step and committing to a healthier quality of life was next. With the help of friend Lisa Davis, she completed a two week cleanse, helping jumpstart her transition. "The whole concept of smoking cigarettes and drinking black coffee to lose weight was fucking ridiculous ", Bracco recalling desperate and naïve beliefs of years past.

Curious, I asked about Italian traditions and favorites, how does she avoid temptations? "I love meatballs and lasagna, but I do eat it? Yes, in small portions. "The famed star appeared animated as the on lookers stared at us but all I saw was her passion oozing as she expressed her struggles with weight loss. Her signature raspy voice cracks, "I fall into temptation. I'm a human being." Reassuring me that the process isn't easy and being human means we will fall, but her most rational way of keeping on track and excellent piece of advice-talk to yourself. "I talk to my food all the time. I ask my chocolate cake, 'what are you gonna do for me?' Of course I answer too."
As for the cake, she would list the pros and cons of any food she would encounter and compare it to its healthier competitor. "Berries, you will not make me bloated, I will be happy tomorrow when I wake up and you will pump natural vitamins and minerals in me. Cake, I will regret you for months." Done, just like that her mind developed a system and shifted her intake to only beneficial foods.
Moving past her story and few recommendations, she also offers delicious recipes and easy to follow exercises. "If you start shaking during a plank, (wink) then you're doing it right." See for me, the shaking worries me but she clearly said to embrace it. "You'll be surprised how your body adapts", she assures me. "Dr. Oz was pushing me down till I was shaking. I was gonna knock'em out!" For some reason, I believe her.
As if shedding a few pounds and creating a new healthier lifestyle was not enough, Bracco also added a valuable bonus to her new book. When conceiving the concept of living life 'to the fullest', she kept her scope open to what that meant. She tackled the basics to jump starting an improved and better you; eating habits, exercise and recipes are the foundation to a solid future but she took it one step further. This is where she separates this book from all the rest. Giving back is the soul's way of detoxing and in her last chapter the Brooklyn native visits the rewards of the humble act. The joys of participating in a selfless act help fuel your soul with positive stimulators and deter you from becoming vulnerable during tempting situations. She provides examples, hints to easy ways to get involved locally and shares personal strides she takes as a professional. I honestly fell in love with her overall mission of helping steer us away from manufactured calories, the bidding calls of comfort and selfish acts we engage in daily. As a society we should be more concerned, more involved and demanding, if not of our health but of our futures.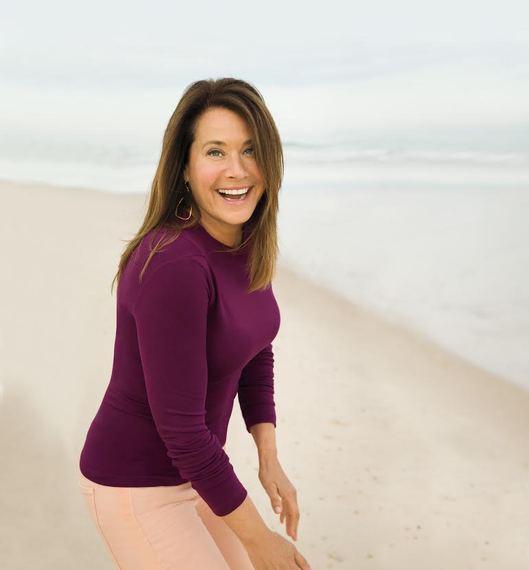 Lorraine Bracco sets an example in the pages of her latest book. She is honest and accurate, she shares her timeline and personal struggles. These qualities make "To the Fullest" a page turner for every generation. I mentioned to her that this book is set for a universal audience, not limiting a demographic, race or gender. Our health should be our priority and whether you've dedicated time or vouched on another New Year's resolution, this book holds the blueprint to a successful format to lose, commit and continue to make strides benefitting your future self. If you haven't heard a word I've said, at least take a piece of valuable advice from an iconic on-screen psychiatrist, "Any fad diet that promises to drop 20 pounds in 20 days is bullshit. It doesn't happen overnight, this journey is worth it...I guarantee that." With a smirk and a soulful glance, she stares straight at me, almost hinting, and at that moment I am proud of her as if she were an old friend. We celebrate her thirty five pound weight loss, the success of her book and the moment you all realize you too are worth it.
Find out more about Lorraine's cleanse http://www.liv4mor.com/
Related