Youth homelessness is on the rise in Los Angeles, and the county is trying a bold new approach to tackle the issue.
Announced in June, the challenge called for communities nationwide to propose innovative ways to combat youth homelessness, according to a release. Following a competitive selection process, three communities ― Los Angeles, Cleveland and Austin ― were selected to participate in the challenge.
"Too many young people face the harsh reality of not having a safe place to lay their heads and sleep for the night," Rafael López, commissioner for the U.S. Department of Health & Human Services, wrote in a blog.
There are 3,447 people between the ages of 18 to 24 who are homeless in LA County, which doesn't include the cities of Glendale, Pasadena and Long Beach. That's up from 3,089 last year, according to the Los Angeles Homeless Services Authority (LAHSA).
The three communities have each set their own goals for how to address youth homelessness in the designated amount of time, according to a release.
Cleveland is going to provide extra support to homeless youth who have aged out of the foster care system, according to Kate Lodge, project director at nonprofit A Place 4 Me, which is leading the effort in Cleveland.
"We want to start with foster youth first because we know homelessness is a risk they face," Lodge told The Huffington Post.
Forty percent of homeless youth in Cleveland have a foster care history and 29 percent have aged out of foster care, according to Lodge.
"That's why we're targeting that population first," Lodge added.
Austin plans to focus its 100-day push on ensuring homeless services are effectively serving LGBTQ youth, and on working with landlords to increase housing opportunities for homeless youth, according to Ann Howard, executive director of nonprofit ECHO.
ECHO works with policy makers and communities to end homelessness and is co-leading the effort with LifeWorks, a group that works with youth and families.
Los Angeles County plans to reach its goal of housing 100 youth in 100 days by taking lessons learned from a pilot program launched last November in Hollywood, according to Tom Waldman of the LAHSA. The organization was able to place about 15 youth per month into safe and stable housing.
"If you extrapolate that figure to the whole county for the 100-day challenge, we're confident we'll be able to place 100 youth in 100 days," Waldman told The Huffington Post. "And we won't stop at 100 ― we're going to keep going after that."
"These are 18-year-olds, 20-year-olds, who are living on the streets in many cases," Waldman said. "Helping homeless youth is an ongoing process."
Related
Before You Go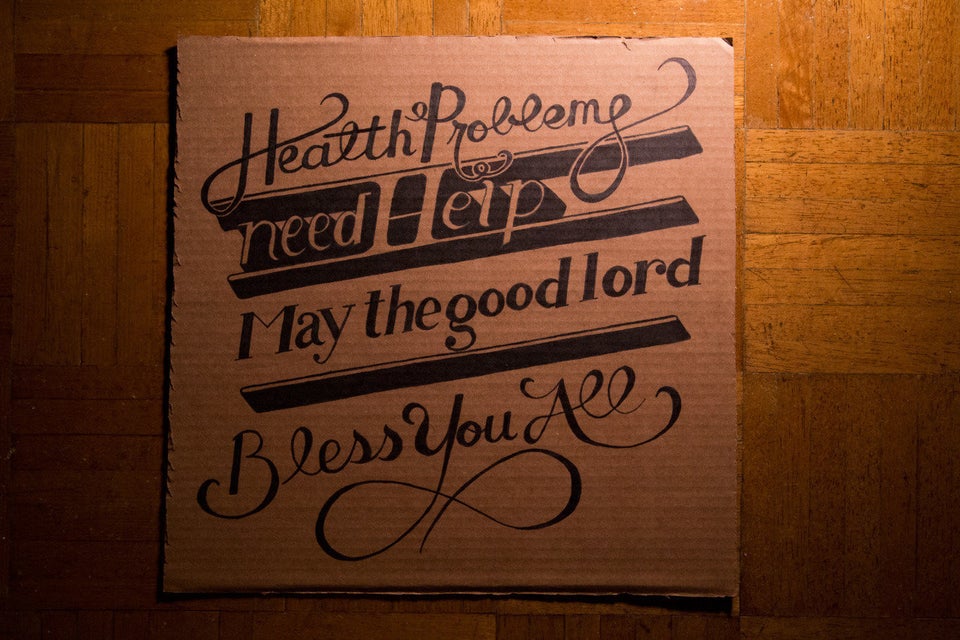 Artist Redesigns Signs For Homeless People
Popular in the Community