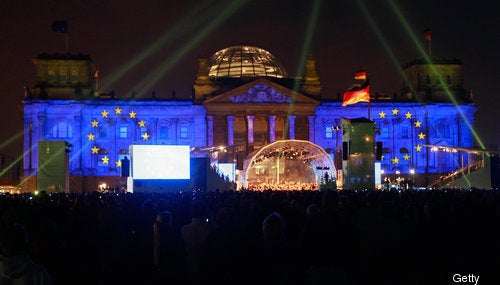 Though Berlin and Los Angeles are often called Sister Cities, this cliché was the furthest thing from my mind as I arrived in the heart of Deutschland on a dark, rainy morning. Their differences, however, were abundantly clear. I glanced down at my itinerary -- five pages of art adventures, which I had methodically plotted, now all seemed in jeopardy (I had planned to walk the significant distances since I was paralyzed with fear looking at the public transportation map). Seriously, how would I ever know the difference between the U-BAHN, S-BAHN, and TRAM, let alone which line to take and in which direction?!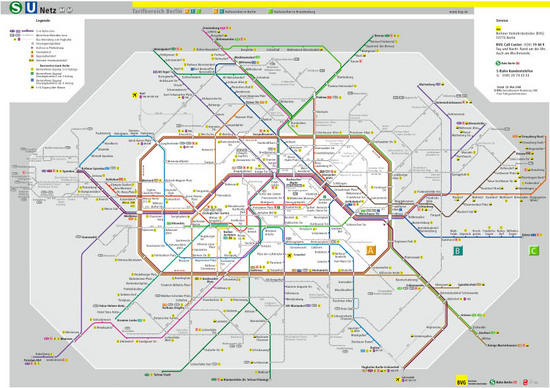 I summoned my courage. Fear and a little bit (okay, a lot!) of rain would not deter me from seeing the great artistic offerings of this city. I walked down the nearest strasse, bought myself an umbrella (I'm an Angeleno, we don't own umbrellas) and found my way to MuseumsInsel. Quite literally an Island of Museums -- a.k.a. an art nerd's paradise -- the collections are a highlight reel from Gardner's Art through the Ages: The Great Altar of Pergamon, the monumental Ishtar Gate of Babylon, Queen Nefertiti spotlit in all her glory, and the like.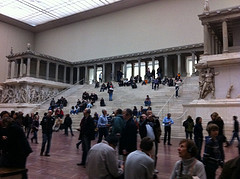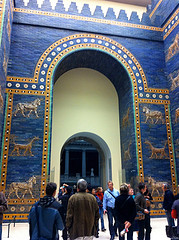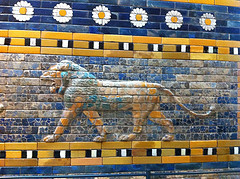 That night, invigorated by treasures of the ancient world, I made my first foray into the Berlin art scene and attended a gallery opening in Charlottenburg with friends. The scene was typical of any New York or Los Angeles opening: wine, cheese, and a crowd of fashionable art enthusiasts engaged in banter about the recent fairs and exhibitions they've seen. The noteworthy distinction (aside from the German language) was the time -- and it was a significant amount -- given to introductory remarks by a scholar/critic and then the gallerist. I later learned this is quite typical in Berlin, just one indicator of the intellectual rigor of the city's vibrant art community. Following the opening, we retreated to the Paris Bar, a favorite of revered local artist Martin Kippenberger, for high-brow discourse on the arts.
The following day began with a walkabout in Mitte, an area of the city where many artists' studios can be found and which is one of the main gallery districts -- in Berlin, the gallery locations are in constant flux so it's impossible to pinpoint the city's art "center." I then found my way to the Hamburger Banhof, a former railway station, which has been transformed into a contemporary art museum. The central hall immediately stole my breath and the installations of Flavin, Beuys, Rauschenberg, and more, were a feast for the senses. Please, bury me there.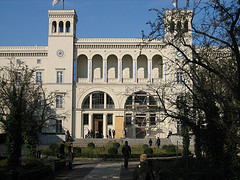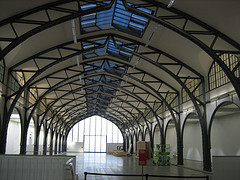 After three plus hours of blissful looking, I tore myself away from the Banhof in time for my tour of the nearby Sammlung Boros, the private art collection of Polish advertising mogul Christian Boros. His collection of contemporary art is housed in a 3,000 square meter bunker, which was built in 1942 as a war shelter for 2,000 civilians, but served many disparate functions throughout its history, including storage for dried and tropical fruit (hence its nickname among locals as "bananabunker"), a techno club, a theater, a S&M club, and an alternative space for art exhibitions, before being purchased by Boros in 2003 and transformed. Since 2008, the bunker has housed more than 80 works of contemporary art from Boros's private collection, primarily by Berlin-based artists, including Olafur Eliasson, Anselm Reyle, Rirkrit Tiravanija, Elmgreen & Dragset, and Kris Martin. The bunker is open to the public on Saturdays and Sundays, but requires advanced reservations. The space alone is worth the visit, not to mention the collection. My personal favorite is a giant copper bell -- originally from a church near Antwerp -- that swings over the lobby, as though ready to announce the time, yet artist Kris Martin has purposefully altered the device to render it silent. His installation, titled For Whom... (2008), pays homage to John Donne and Ernest Hemingway and serves as a powerful, albeit silent, reminder of mortality and the responsibility of man.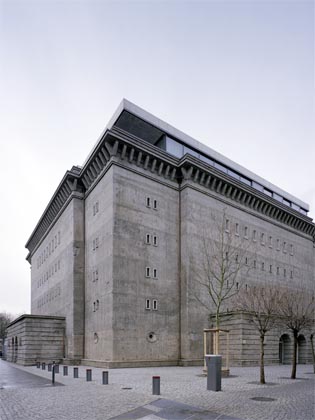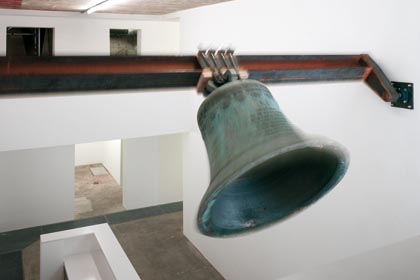 The next two days were dedicated to the life-force of the Berlin art scene: the artists. I visited studios in Kreuzberg, Wedding, and Mitte, and witnessed firsthand why Berlin is a creative center of the art world. The talent was extraordinary, the creative energy was palpable, and the sense of community was inspiring. On my final night, a group of fabulous young artists bid me Auf Wiedersehen at the Würgeengel, a place one of them dubbed "The Museum of Cocktails." After hours and hours of laughter and conversation, I walked home with a heavy heart. Only a few days before I'd arrived in this city, isolated and unnerved, and now there was a sweet sadness, as though I was leaving something behind. And, I was. I was leaving a community -- a community of artists and art enthusiasts that had welcomed me with open arms. The warmth and generosity of the Berliners -- an amalgam of creatives from around the world -- seemed all too familiar. Then, it clicked. It reminded me of the intimacy and collaborative spirit of the LA art scene.
Of course, Sister Cities.

Calling all HuffPost superfans!
Sign up for membership to become a founding member and help shape HuffPost's next chapter