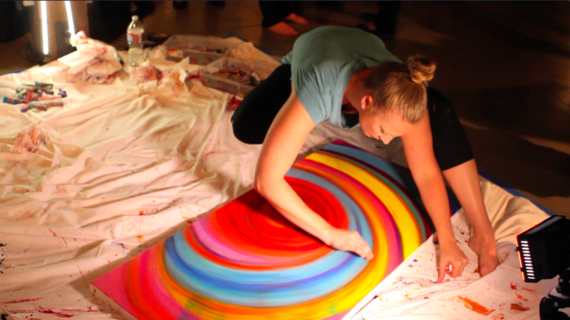 The main thing to know about the art of Kelly Lynn Kimball is that she creates all the pieces by hand. She does not use brushes. She's a self-taught artist with a degree in Psychology who once worked at the Neuro-Behavioral Center. She was working toward her PhD when she decided to completely change her life.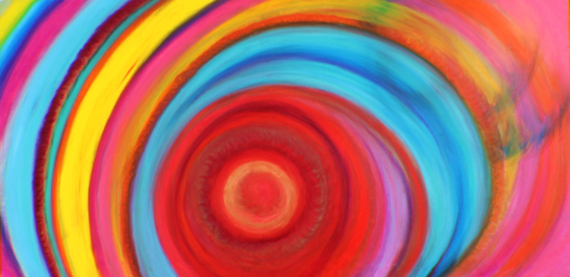 Both Kelly's father and brother are doctors and her mom went to school for mathematics. She's from a small town in Northern Michigan where there wasn't much art around, and she certainly wasn't raised in an artistic family. However, her instincts called and at the tender age of 23, she had a "mid-life" crisis. What happens when you have a crisis so young? Well, you rent a room from a girl you've never met before via Craigslist, you pack up, and you drive across the country to Los Angeles, of course.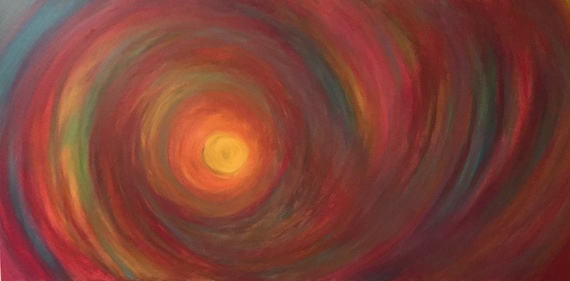 Kelly enrolled in a Meisner Acting program and found Oil Pastels as a result of the work she did in the acting class. She started painting to delve deeper into her emotions and her subconscious.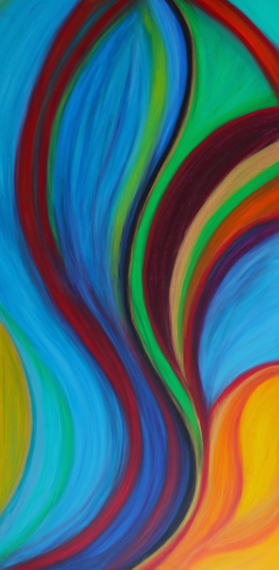 Kelly shared one of her sketches with a classmate who asked if Kelly would create one on canvas for her. Kelly's mind was blown. Someone wanted to hang her art in their home. Her acting teacher ended up hosing her first gallery show in Santa Monica where she sold several pieces and been building her collection for the past 13 years.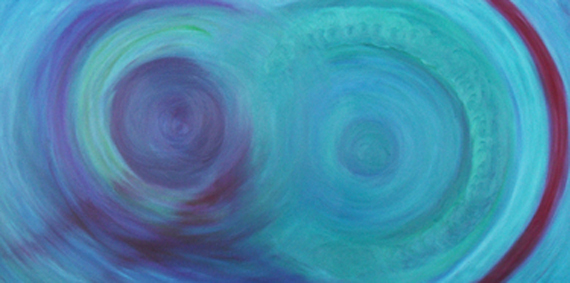 Each piece is created in one sitting, usually on the floor. She does not sketch or concept. She simply lets her subconscious guide her hands into the beautiful pieces you see here.
Lately she's been combining her art with music by creating soundtracks for her pieces that give the viewer a deeper look into the thoughts and feelings behind each piece. She posts these playlists on Spotify and on her Facebook page.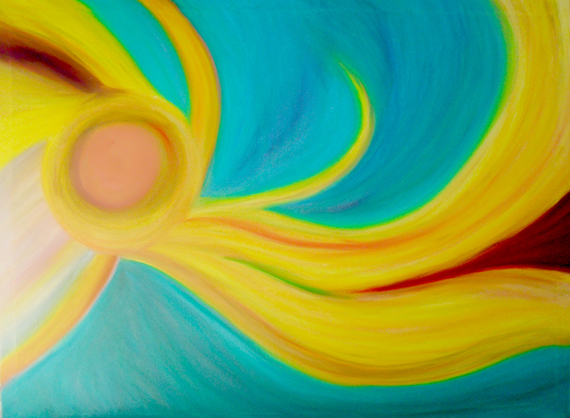 "I'm really excited about the upcoming Parallax show next month. I'll be unveiling new works that will tell a unified story. It's exciting & different than my past exhibitions. All my babies come from Rainbowland. I chat a bit more about what Rainbowland is to me in my artist statement. Simply put, it's a perspective that we are the universe and viewing both the light and the dark within us with acceptance & understanding that makes each of us unique and beautiful. We are Rainbowland."
Friday, April 29 2016 7pm - 10pm PST - private viewing
Saturday, April 30 2016 12pm - 6pm PST
Sunday, May 1 2016 12pm - 6pm PST
REAL LIFE. REAL NEWS. REAL VOICES.
Help us tell more of the stories that matter from voices that too often remain unheard.