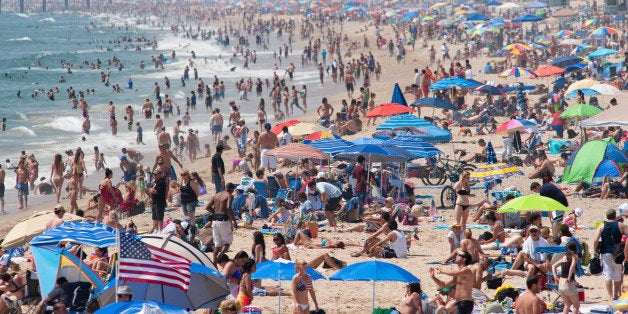 Long the nation's most populated county, Los Angeles hit a demographic milestone earlier this year: 10 million residents.
The county is now estimated at 10,019,365 people as of July 1, according to California Department of Finance data released Thursday. The figure includes all residents, regardless of immigration status.
The densely-populated county's growth has inched along in recent years at an under 1-percent clip, particularly slowing during the recession. In past years, the department had even estimated it had already hit 10 million, only to revise the figures later as growth was found to have slowed more than expected.
But analysts say finally hitting the milestone serves to highlight just what a powerful political and economic engine the Los Angeles region represents. It has more people than 43 states, and on its own would be the 88th most populous country in the world, ahead of Sweden or Austria, for example.
"It's impressive," said Tom Hogen-Esch, a political science professor at Cal State Northridge. "We're one of the largest political entities in the U.S. and our budget ...would make us one of the largest countries in the world."
Bill Schooling, the Department of Finance's chief of demographic research said "it appears very likely" that the new estimate of at least 10 million will hold up over time because of the state's economic growth, although 19,000 residents above the 10 million threshold do technically fall within the margin of error.
Regardless of these estimates, Los Angeles County officials said they have long operated on the notion that at least 10 million people have been living here, county spokesman David Sommers said.
"We believe there is a large element of our population that gets missed in counts," Sommers said. "In terms of social services we provide and critical safety-net services the county is responsible for -- providing care and providing services to a level of the population that has nowhere else to turn -- we know we have a very large base and we believe that base to be over 10 million people. It's nice to see that validation from the state."
L.A. County has seen relatively "strong growth" now for two consecutive years for a county of its size, Schooling said. It saw a 0.75 percent increase in population between July 2012 and July 2013 and a 0.85 percent increase the year before, compared with 0.36 percent three years ago, according to state estimates. San Bernardino County, still reeling from the effects of the recession, is also growing but at a slower rate than neighboring Los Angeles and Riverside counties.
"L.A's been growing at a fairly decent clip for the last couple of years," Schooling said. "If you went back to the worst of the (housing) bubble, you would see a much smaller growth. As recently as the 2010-11 period, it was half the rate of (the current) increase."
"I think the improving economy is a lot of it, jobs being added and we're also seeing a significant amount of natural increase in L.A. -- more births than deaths," which has been the case for many years, Schooling said.
Not only is California a highly desirable place to live, the state also has a higher-than-average birth rate due largely to its slightly younger population and a greater share of immigrants, who tend to have more children than U.S.-born women, said Christopher Thornberg, founding partner of L.A.-based Beacon Economics.
But local experts argue that the overall population growth in L.A. County has still been relatively slow. Typically, the population in the county and the state grows at a faster rate than the nation. However, the state and the L.A. Metropolitan area slipped into a much more severe recession than the nation as a whole, which reversed that trend, said Robert Kleinhenz, chief economist at the Los Angeles County Economic Development Corp.
California saw a population growth rate of about 0.9 percent this year compared to last year while the national rate is about the same.
"The fact that the local economy is lagging in its recovery compared to the state, compared to the nation, I think is having an adverse impact on our net migration and our overall population growth rate," Kleinhenz said. "As the local economy improves next year, which is what we expect, we'll probably see some acceleration in net migration and the decision to have children."
L.A. County grew the most in 1986 when it saw an increase of 182,228 people over the previous year. This year, there was an estimated increase of 74,000 people over 2012, Schooling said.
Contributing to the growth is that the number of births has exceeded the number of deaths in L.A. County by more than 70,000 people a year in recent years. Immigration is also driving the population increase. While many people move from the Los Angeles area to other parts of the state, relatively high rates of immigration counterbalances that, Schooling said.
In the last two years, more people have moved into L.A. County than out of it but that wasn't the case three years ago and during the housing crisis, Schooling said.
Meanwhile, in San Bernardino County, the population grew by nearly 0.6 percent this year to an estimated 2.08 million people. More people have been leaving the county than coming into it for years and it lost more than 6,000 people in 2013 to net migration.
"San Bernardino hasn't completely grown out of the economic doldrums yet," Schooling said. "I think they are working on it. They are still growing but we haven't seen the huge growth in the Inland Empire that we have seen in previous times yet." ___
(c)2013 the Daily News (Los Angeles)
Distributed by MCT Information Services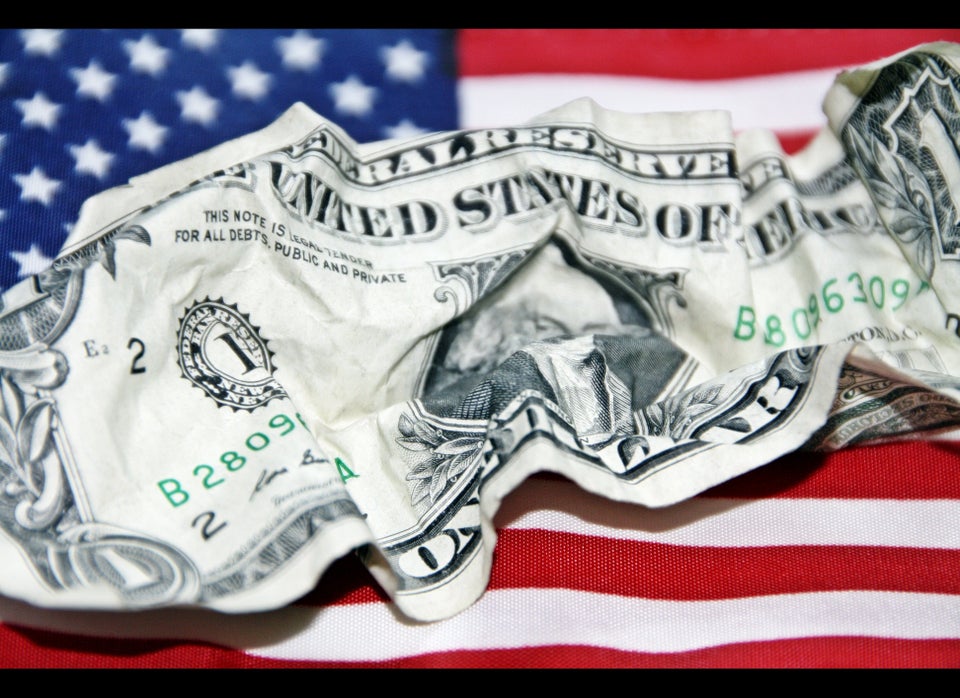 10 Surprising Facts About Dollar Bills
Popular in the Community