 Crime continued to drop throughout Los Angeles as Mayor Antonio Villaraigosa on Friday challenged his potential successors to continue to support a 10,000-member force in the Los Angeles Police Department and to support anti-gang efforts.
"Safe neighborhoods are the foundation of a safe city," Villaraigosa said at a news conference with Police Chief Charlie Beck.
"I say to the two candidates who want to be the next mayor they have to make sure public safety is our No. 1 priority. If you want to be mayor of Los Angeles, you will have to continue to hire to the level we have."
Both Controller Wendy Greuel and Councilman Eric Garcetti previously have supported an expanded LAPD and Greuel has said she would like to see the department grow by an additional 2,000 officers.
But Villaraigosa said he has yet to hear a clear plan from either candidate that keeps the force at 10,000 officers with the city's current budget challenges.
"We are still the most under-policed big city in the nation and we have got to keep it at 10,000 strong if we are going to continue to reduce crime," Villaraigosa said. "Our crime rates are at levels not seen since the 1950s.
"I love to read when people say public safety is no longer the top priority. But don't tell that to a mother who has lost a son to gang violence."
Villaraigosa said his budget for the coming year will continue to reflect his commitment to the size of the LAPD.
Greuel said she would continue to support the size of the LAPD and pointed to her proposal to expand it even further by 2,000 officers.
"L.A. is the most under-policed big city in the country, and I have already gone further than the mayor and my opponent in my commitment to hiring more police and firefighters -- a goal has been endorsed by LAPD Chief Charlie Beck and former LAPD Chief Bill Bratton," Greuel said.
"As mayor I will fight to make sure first responders have the resources they need to keep us safe."
Garcetti could not be reached for comment, however, he has in the past supported keeping the size of the LAPD at 10,000 officers.
As for crime figures, he and Beck said there were declines in every major category in each of the department's bureaus over the first three months of the year compared with the same period in 2012.
Also, Beck said the figures compare crime rates to 2005, the first year Villaraigosa was in office.
Since then, Beck said, violent crime, gang crime and homicides have been reduced by half.
"When the rest of the country looks at Los Angeles, that's what they see," Beck said.
"If you had told me eight years ago that we would see this kind of drop in crime, I would have called you a bald-faced liar. There is no other big city that can make this claim."
The drop in crime actually began in the last years of the administration of former Mayor James Hahn and continued under Villaraigosa and Bratton.
In specific crimes, citywide, homicides dropped 12 percent, from 75 in 2012 to 66 this year. Rapes dropped 39.8 percent from 206 to 124; robberies went down by 13.2 percent from 2,122 to 1,842 and aggravated assaults declined by 11.3 percent from 1,965 to 1,743.
In all, violent crimes were down by 13.6 percent from 4,368 to 3,775 and property crimes declined by 6.8 percent from 21,262 to 19,826.
Total gang crimes were down by 20.5 percent from 986 to 784 and gang-related homicides were down 29.3 percent from 41 to 29, Beck said.
twitter.com/Rickorlov ___
(c)2013 the Daily News (Los Angeles)
Distributed by MCT Information Services
Support HuffPost
The Stakes Have Never Been Higher
Related
Before You Go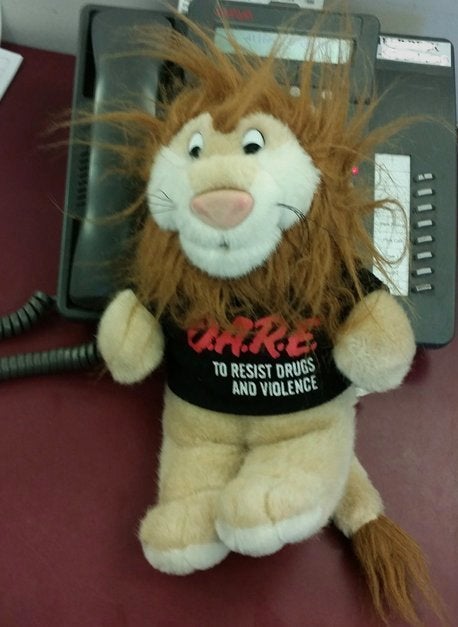 Drugs Hidden In The Darndest Places
Popular in the Community