A real-life double rainbow lit up the Los Angeles area this evening -- all the way across the sky, according to witnesses.
The Double Rainbow guy of Internet fame may soon have company on YouTube, as photos and videos of the sight are just beginning to surface.
Here are pictures of the phenomenon so far, thanks to Twitter. Share your own Double Rainbow photo or video and we'll include it below!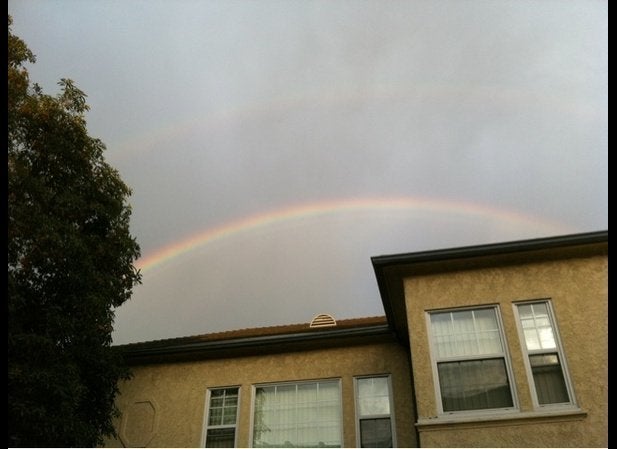 Los Angeles Double Rainbow Observed
Related
Popular in the Community