"F**k Without Fear" intentionally uses "raw, authentic language" in order to capture the attention of the most vulnerable populations when it comes to HIV contraction: young gay/bisexual men of color and transgender women.
"We want to start a dialogue that increases awareness, shatters stigmas and most importantly encourages individuals to adopt the highly effective HIV prevention method, pre-exposure prophylaxis (PrEP)," the Los Angeles LGBT Center's Chief Medical Officer Robert Bolan, M.D., told The Huffington Post. "It's also designed to break through the clutter of messages to clear up common misconceptions about PrEP, particularly regarding its cost, effectiveness and safety."
In conjunction with the campaign, the Los Angeles LGBT Center rented a giant billboard with its message in the heart of West Hollywood.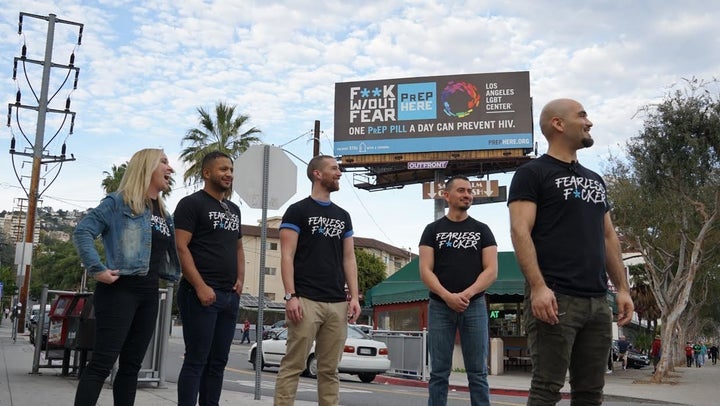 For those who are unfamiliar with the drug, PrEP is short for Pre-exposure prophylaxis and is a pill taken once a day to reduce the risk of contracting HIV from sex by more than 90%.
"If the current rates of infection don't change, the Centers for Disease Control and Prevention estimates that 1 in 2 gay/bisexual black men and 1 in 4 gay/bisexual Latino men will be infected with HIV in their lifetimes," Bolan continued. "We refuse to accept that eventuality, which is why we developed our campaign specifically for that demographic. We tested our campaign messaging in focus groups, and the feedback confirmed that we were on the right track—particularly when people told us they'd wear our campaign message on t-shirts. Fortunately, it is working. Since the campaign launch, we've roughly doubled the number of people we're helping to get on PrEP each week, and most of them are our target demographic."
Head here to learn more about the "F**k Without Fear" campaign.
Support HuffPost
Every Voice Matters
Before You Go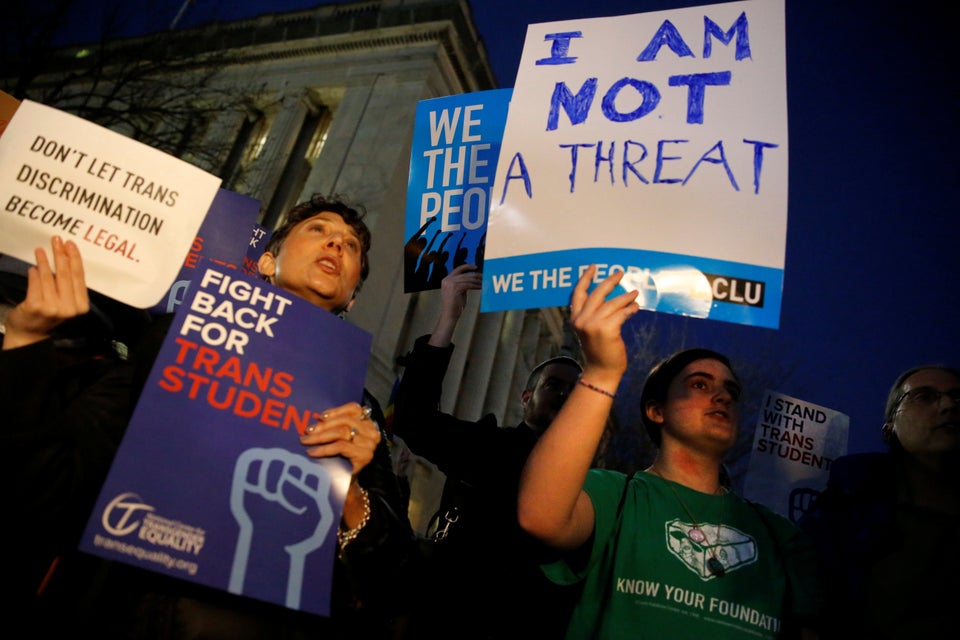 LGBTQ Groups React To Trump Revoking Trans Protections
Popular in the Community