Minimum-wage workers in Los Angeles, the nation's second-largest city, are getting a pay raise.
In a 13-1 vote on Wednesday, Los Angeles County lawmakers approved an ordinance that would raise the current minimum wage from $9 an hour to $15 an hour by 2020. The vote makes LA the largest American city to raise its minimum wage to $15 an hour.
"This is nothing short of historic. Historic for our city. Historic for the economic equality movement. And historic for full-time workers and their families who live on poverty wages,
The increase would immediately affect only businesses with more than 25 employees. It will be rolled out in increments of about $1 an hour over five years. Businesses with 25 or fewer employers will have a one-year delay before having to increase wages. As CBS LA reports, the minimum wage will increase to $10.50 beginning in 2016. It will rise to $12 in 2017, $13.25 in 2018 and $14.25 in 2019. It peaks at $15 by 2020. Each wage increase becomes effective in July.
"With this vote, the minimum wage will no longer be a poverty wage in Los Angeles," Garcetti said last week. "I want to thank the City Council for joining me in building a city that provides greater opportunity and possibility for all of our residents."
LA becomes the latest success for labor groups representing low-wage workers like fast food, retail and home service employees. San Francisco and Seattle have already raised their minimum wages to $15, while Chicago is moving to raise its workers' wages to $13 an hour.
The efforts are getting support from big-name Democrats, who hope to win workers' votes in 2016. On Sunday, Democratic presidential candidate Hillary Clinton surprised workers gathered in Detroit for convention centered around the Fight For 15 campaign with a phone call voicing her support.
Related
Before You Go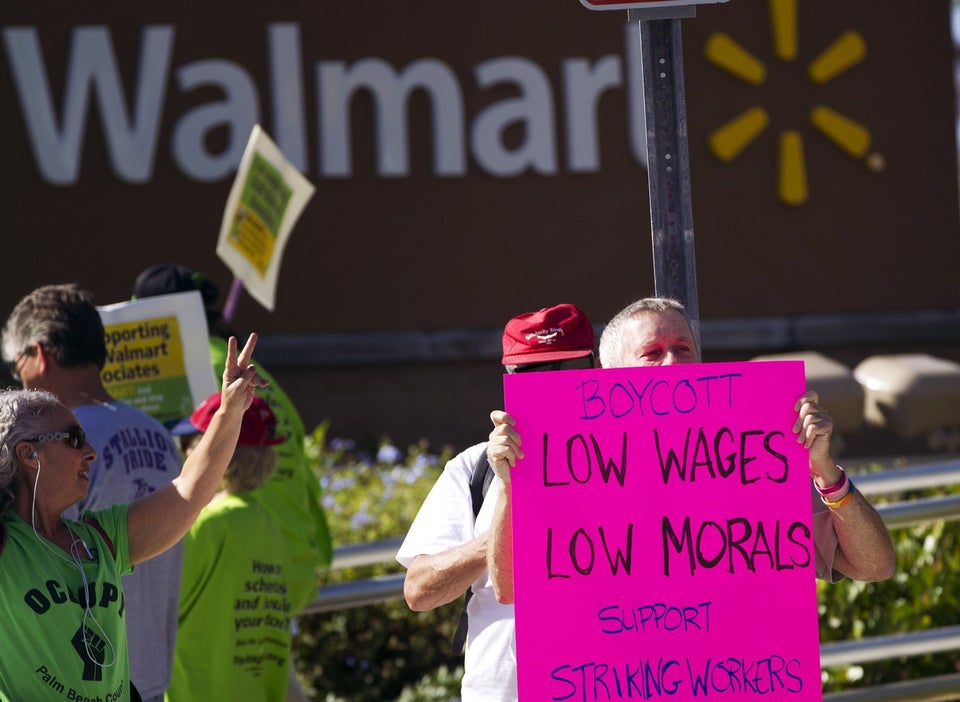 What Minimum Wage Haters Won't Say