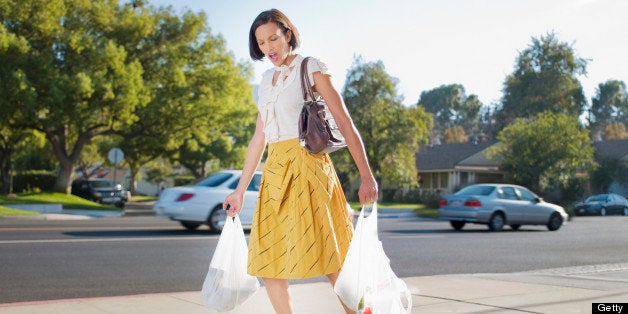 Los Angeles would be the latest city to join in banning single-use plastic bags at markets under a proposal going to the full City Council on Tuesday.
The council's Energy and Environment Committee on Monday approved the final environmental impact report on the proposal, which is designed to eliminate the 2 billion plastic bags that are now given out by the markets each year in Los Angeles.
Shoppers would need to either bring in their own reusable bags or purchase paper bags for 10 cents each. The stores will retain the fee.
Councilman Paul Koretz, who authored the proposal that will take effect in January 2014 for large stores after an education period, said the city wanted to get the measure in place as soon as possible. Smaller stores will be required to begin the program in June 2014.
"This will make for an effective regional ban," Koretz said, adding the city is planning a 1 million bag giveaway of reusable bags manufactured by veterans and former gang members.
"We think this will create jobs in the city of Los Angeles."
Councilman Jose Huizar said it is a measure designed to deal with litter problems.
"We've seen plastic bags clogging our gutters, polluting our rivers and piling up on our beaches," Huizar said. "The time for the City of Los Angeles to take action
to protect our environment is now. We also need to send a message to every big city in the nation that they should follow our lead."
Los Angeles County has a similar ban in place, as does a number of cities surrounding Los Angeles.
Mark Daniels, chairman of the American Progressive Bag Alliance, said he was not surprised but also disappointed with the action.
"What I would say is follow the money," Daniels said. "The California Grocers Association continues to peddle this bag scam while they stand to make millions by no longer giving out free bags and being able to charge customers for paper bags or the reusable bags.
"Also, most people use these plastic bags in their homes for other purposes. Now, they will be forced to purchase trash bags. This is just a huge money grab by big grocers."The plastic bag issue also has been a major issue in Sacramento where there have been dueling proposals to eliminate the use of the plastic bags statewide with competing measures that would prohibit local jurisdictions from enacting such a ban.
Opponents of the measure say the criticism of the bags as a source of litter has been overstated and that it could cost up to 30,000 jobs across the nation if other cities adopt it.James Stewart, a Studio City resident, urged that more study be done on the impact of the ban.
"There was no analysis of the replacement bags or of the secondary uses of the banned bags," Stewart said. "Most of them are reused in the homes and now people will have to buy trash bags to replace them. And, if you look at the recycled bags, most of them are made overseas."
However, several others spoke in favor of the proposal, saying it would bring uniformity to the region where a number of other cities have already put a similar ban in place.
rick.orlov@dailynews.com @Rickorlov on Twitter ___
(c)2013 the Daily News (Los Angeles)
Distributed by MCT Information Services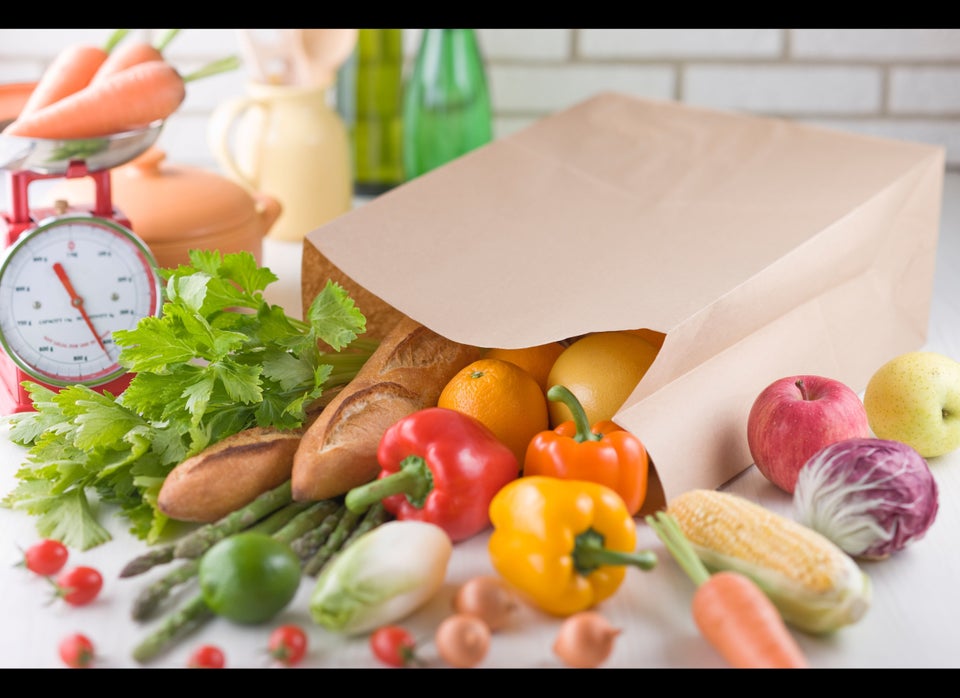 The History Of The Plastic Bag
Popular in the Community