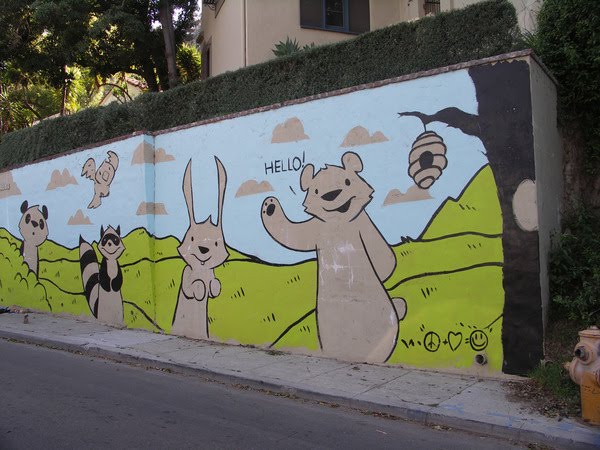 Private property is private as long as no one else has to see it. A local Los Angeles blog, the Eastsider, reports:
Silver Lake residents Amy Seidenwurm and Russell Bates were so charmed by the bears and other critters that they commissioned the artist, Phil Lumbang, to paint a mural on the approximately 30-foot long by 10-foot high wall in front of their home. Most people loved it, stopping to have their photos taken in front of the colorful scene painted last April. More than 35,000 people viewed a YouTube video Bates shot of Lumbang painting the happy forest creatures. But one neighbor objected, complaining that the mural would make their Silver Lake street "seem ghetto" and attract taggers and other street artists, Bates said.
Los Angeles Building and Safety officials ordered the mural painted over by March 1, but the couple have been granted a one month extension while city officials-prompted by Councilman Eric Garcetti-try to figure out if there is a legal way to keep the mural up.
Then in February there was thisnugget:
Los Angeles City officials have decided Downtown LA has an arts district, and named it as such, but they are also fining the owner of the Down and Out Bar for a mural painted on the windows of his business because he and the artist Emmeric James Konrad did not go through the appropriate approval and permitting process.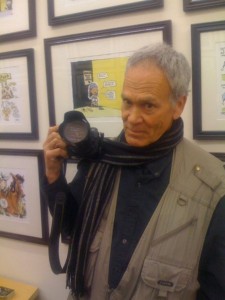 But it doesn't stop with murals. Private security guards are infringing on the public right of way. On Thursday night, as part of the monthly Downtown Art Walk, Take My Picture Gary Leonard hosted an opening for political cartoonist Doug Davis. Local mobile noshery LaFuxion-a Latin-Asian taco truck-was parked out in front of the swanky new lofts/mixed-use retail building in a legal parking space. Only the security guard for the loft-livers said there were complaints from the building's residents.
I watched as he had the private Business Improvement District patrol ask the truck to move from a public street where they were attracting paying customers. And this all occurred during a neighborhood event designed to draw business to downtown, where gourmet food trucks selling everything from coffee to grilled cheese and bistro fare line the street outside galleries, along with Los Angeles' ubiquitous bacon wrapped hotdog vendors.
So once again, Los Angeles mixes the concept of public and private. And art loses.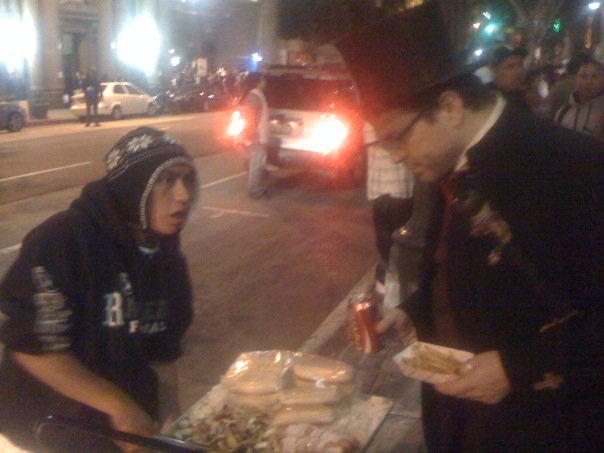 Popular in the Community