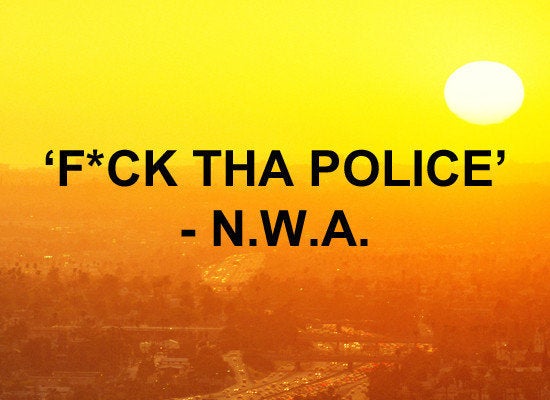 The death of Latasha Harlins and the beating of Rodney King not only prompted the cataclysmic Los Angeles Riots, but they also influenced artists to speak out about the political agitations and race relations of this city.
N.W.A.'s prophetic 1988 single, "Fuck Tha Police" became the anthem of the 1992 Los Angeles Riots. In what they referred to as "reality rap," the albums of N.W.A. provided an extremely public platform from which to speak. They were not alone.
Playwrights, authors, actors, musicians and filmmakers distraught over the state of the city's unrest prompted a boom in creative output.
Below you will find a variety of iconic pop culture references about the LA Riots -- mature language is used. Suggest your ideas in the comments below:

Popular in the Community