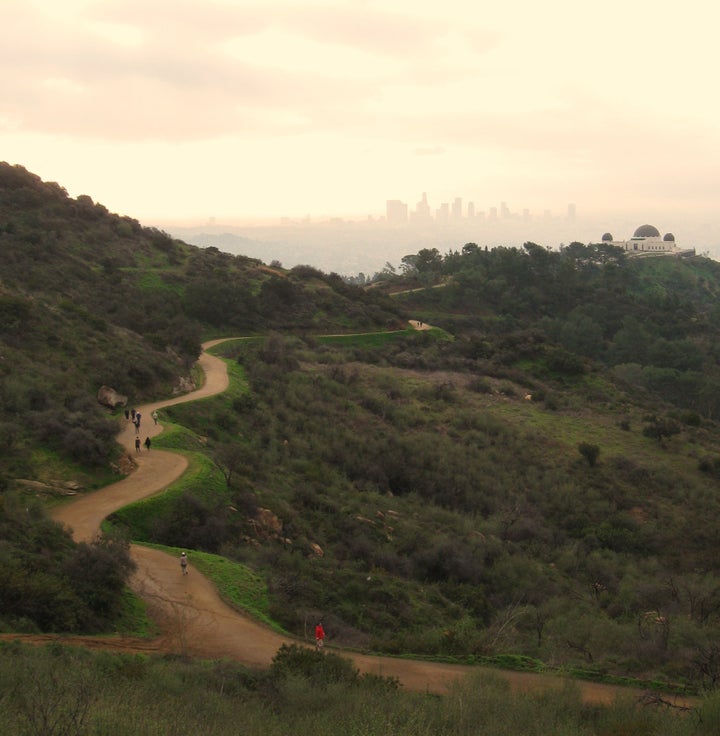 Though my experience as a professional athlete may lack in luster compared to those of the many seasoned veterans of the league, I'm still able to reminisce and look forward to what traveling as a professional athlete offers. As a "veteran" rookie, I've quickly acclimated to the pro lifestyle. I've understood that playing at home in Staples one evening, then heading out the next day to prepare for a W in The Garden two days later, is just a glamorous part of the job. From Seattle to Atlanta, San Antonio to Chicago, or Connecticut to Tulsa, in-season travel may be a little overwhelming but introduces one to new places and experiences.
If you were to survey many of the players in the WNBA, many might say that Los Angeles or New York City is their favorite venue. Though I speak, as an LA Spark, from a biased perspective, I must say that the great city of LA is quite amazing; however, all other cities we travel to offer as much zeal and appeal as my home city. Road games allow my teammates and I to explore, shop, and, most especially, eat! As I travel from city to city, I make a special effort to enjoy the cuisine of the area or eat at places I've never visited before.
As a Texan, San Antonio is ALWAYS one of my favorite places to play. Once we land in the airport, the first piece of food I grab is a kolache. This breakfast specialty is one of the many things I miss about southern cuisine. I even had my teammates enjoying these bundles of savory goodness. Aside from one of my few indulgences, I make an effort to enjoy true southern cooking by munching on some barbecue and/or soul food. Last we visited San Antonio, we found a delicious place called Mama Cass that offered the greatest soul food I've ever tasted. Mama Cass definitely made for a wonderful post-game meal. I can never complain about traveling to Texas!
Atlanta is most definitely another one of my favorite cities. As many already know, the ATL offers a multitude of places to hit while visiting. With that, I always take advantage of finding great places to shop and eat. Although our last trip to Atlanta was short-lived, I wasted no time and discovered some hole-in-the-wall eateries that blew me away. The melting pot in Atlanta allows for a very cultural experience, especially when it comes to finding a great place to dine. If it weren't for all the great restaurants, I'd probably have enough left over to shop some. Until then, I'll continue splurging on food, food, and more food!
Traveling as a professional athlete can be stressful at times, but, ultimately, is a hidden joy. Bouncing from city to city is fun and exciting. You'd be amazed where or what you might find yourself doing just by nixing room service and venturing outside of the hotel. I try my best to enjoy every place for what it's worth and abide my motto: Everything's worth a try.
Popular in the Community