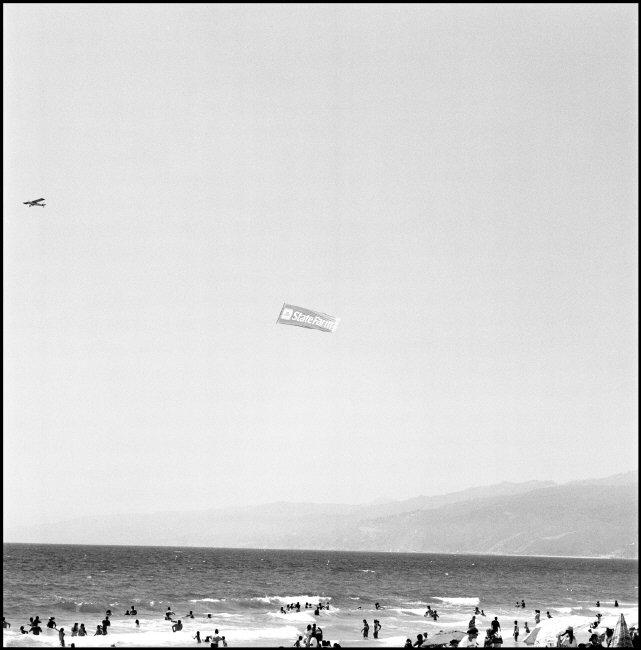 Image courtesy of Magnum Photo, ROSEGALLERY and the artist
Bruce Davidson: 1964 / 2012 | Bruce Davidson first came to Los Angeles in 1964 on assignment for Esquire magazine. As a young New Yorker in L.A., he found himself at odds with what he described as a "cultural desert with acrid air, bumper-to-bumper traffic, tall palms, and seedy Hollywood types." Davidson approached this foreign landscape with the sardonic eye of an outsider looking in. The resulting images, shot with a 35mm camera, play with archetypes and stereotypes of the city with a quick and clever irony: bodybuilders and starlets; sunbathers and signwavers; the similarly glimmering cars and glistening surf of a beach parking lot; desperate hopefuls walking the streets in search of something more.
Nearly 45 years after Davidson first visited Los Angeles, he returned to the city with a vastly different shooting agenda. The crowded and buzzing social landscape of 1964 now serves as a distant backdrop for the quiet integrity of Davidson's clawed up yuccas, attenuated palms, and parched hillsides. This exhibition marries two series, the wry and the romantic, to present a multifaceted portrait of our city.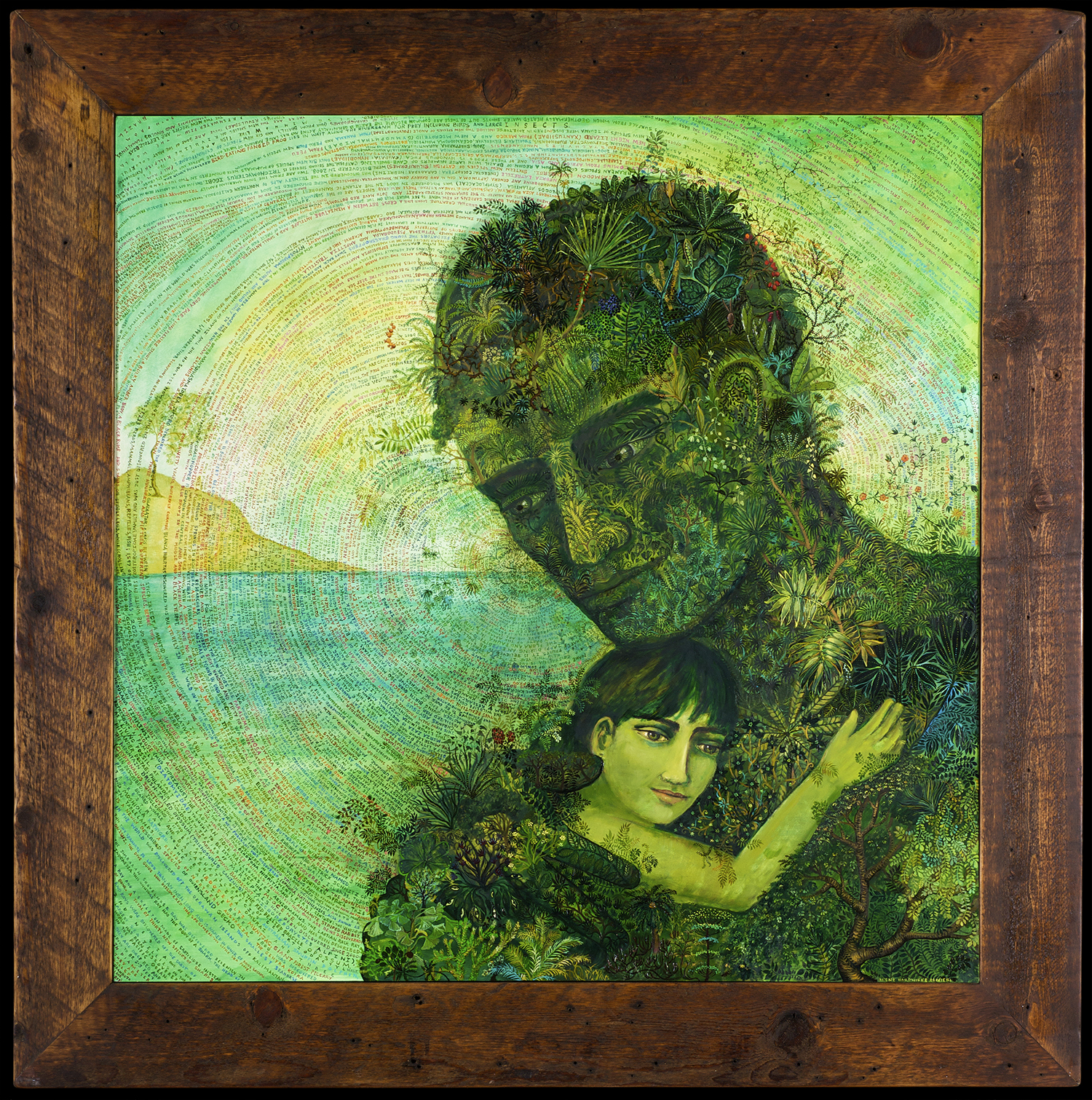 Irene Hardwicke Olivieri: Breakfast in the Forest | Nourishment from the natural world and the unseen, unspoken but ever present forces always at work around us, is the food for the soul that provides the sustenance for Irene Hardwicke Olivieri's new body of work, Breakfast in the Forest.
Transformation, like the shedding of skin, brings vulnerability. This is the time when renovation can occur and growth, however painful, can bring enlightenment. In this time of nakedness, family secrets and personal challenges can be exposed to the light of day and seeds for change can be planted.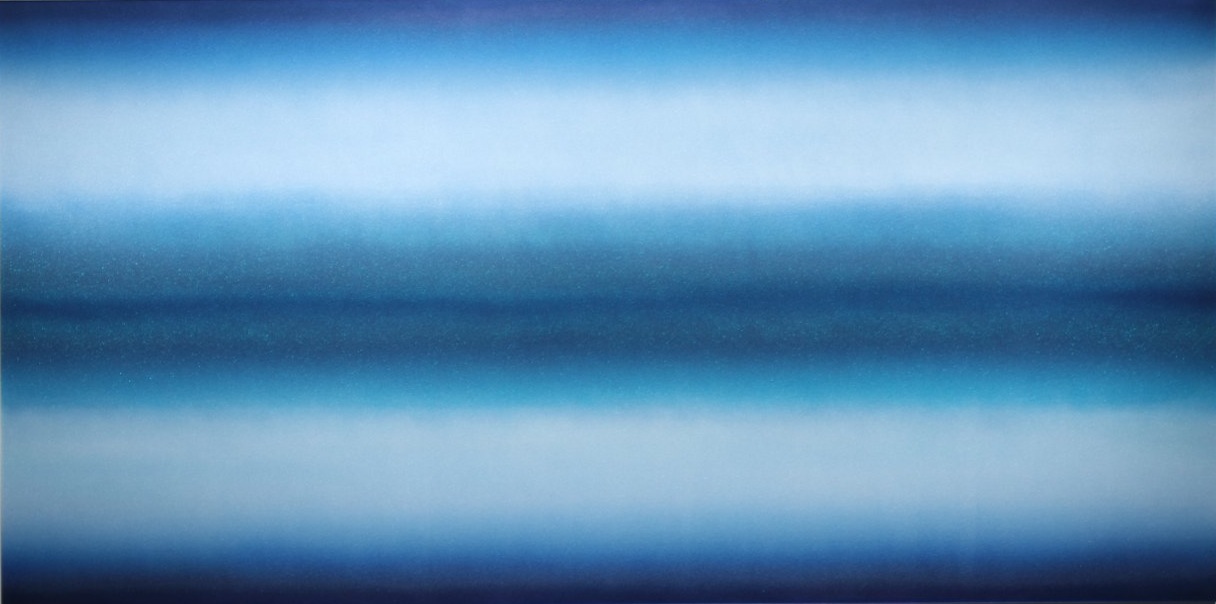 Caspar Brindle: Azimuth | Brindle's work is clearly linked to the Finish Fetish and Light and Space movements. His paintings reveal themselves slowly, bathed in tones that recall the magic half-light of dawn and dusk, where form and space are veiled in shimmering glimpses and murky pools. Essentially, they are sophisticated studies of atmosphere, vaporous ambiguities that intrigue, and compel us to navigate the hazy borders of perception. Subtle horizon lines aide this navigation, and explain the exhibition's title, Azimuth, where the horizon serves to gain orientation and calculate location.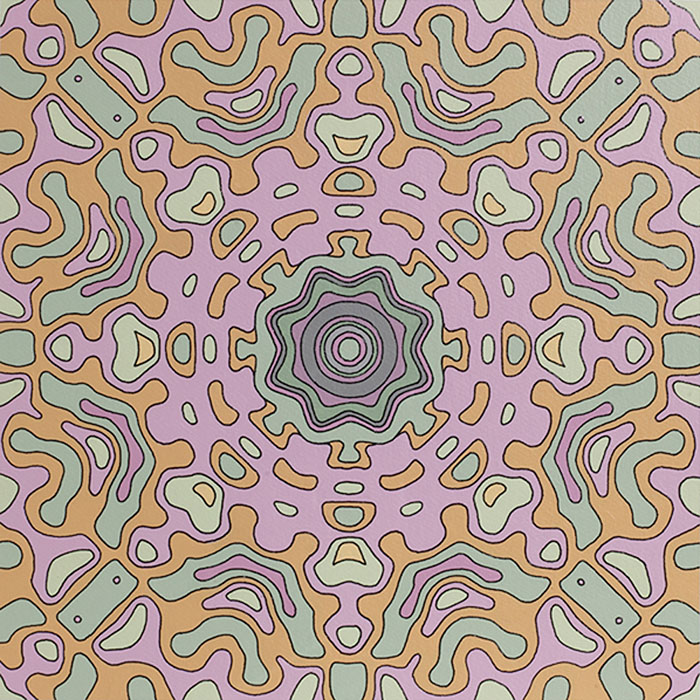 Edward Lightner: The Underworld is My Oyster | Always fascinated with the imagery generated from the decades of atomic testing, Lightner has for quite some time been exploring the iconic visual world of atmospheric testing. He has always felt that there is an inherent aesthetic beauty that is generated within the existing images of these tests. But in his search for these images, the trail continuously circles back to the Nevada Test Site, and to the remnants of the numerous underground atomic tests that took place there.
The new body of work on display at the gallery is the start of a closer examination of the beauty that he believes is contained at, and within, the sites where these underground tests took place.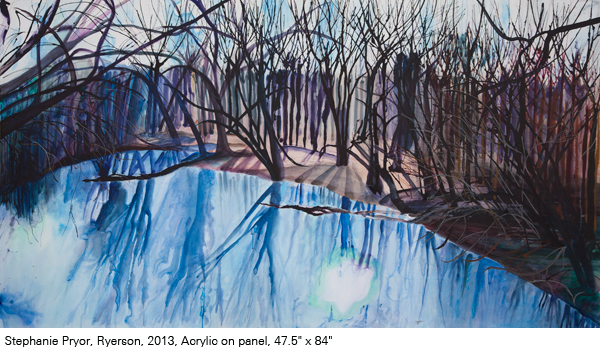 Stephanie Pryor: New Work | Pryor's portraiture has long captured the emotional complexities of her subjects in shapes and in palettes at least as if not more evocative than descriptive. And now, alongside her acclaimed work with the figure, a reinvigorated interest in landscape emerges as a primary subject matter -- and a new path along which the ambiguous and the narrative might travel in tandem.
The newest landscapes are based on her personal travels, including to places from her past, so that in addition to her art-historical and formal concerns, her own memories become factors as well. Even her more traditional landscapes strike a note of dream-state ambiguity, achieved, as in her portraiture, through an evocative use of color.
For the most comprehensive calendar of art events throughout Los Angeles go to Artweek.LA.
Popular in the Community