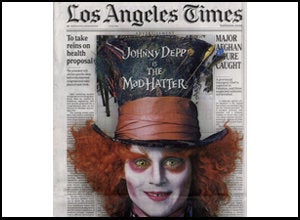 The front page of Friday's Los Angeles Times was taken over by an ad for Disney's "Alice in Wonderland."
The ad, which featured Johnny Depp's Mad Hatter character, was superimposed over a mock front page. The paper's real A1 appeared behind it.
"We worked very closely with Disney to come up with an exceptional and distinctive way to help them open 'Alice in Wonderland,'" John Conroy, a spokesman for the LAT, told The Wrap's Sharon Waxman. "It was designed to create buzz, and to extend the film's already brilliant marketing campaign. "
Perez-Pena also interviewed LAT editor Russ Stanton, who would only say, "Obviously, it was not my decision."
The Los Angeles Times has experimented with front page ads before: last May, it ran a front page ad on NBC's "Southland" that was designed to look like a story. This is its first experiment with an ad that completely takes over the front page, ripe with the Los Angeles Times banner atop it. This has caused at least one of the paper's reporters to worry.
"People are worried about what it does with the brand, the paper's name," one anonymous reporter told Perez-Pena. "On the other hand, it's money that we badly need."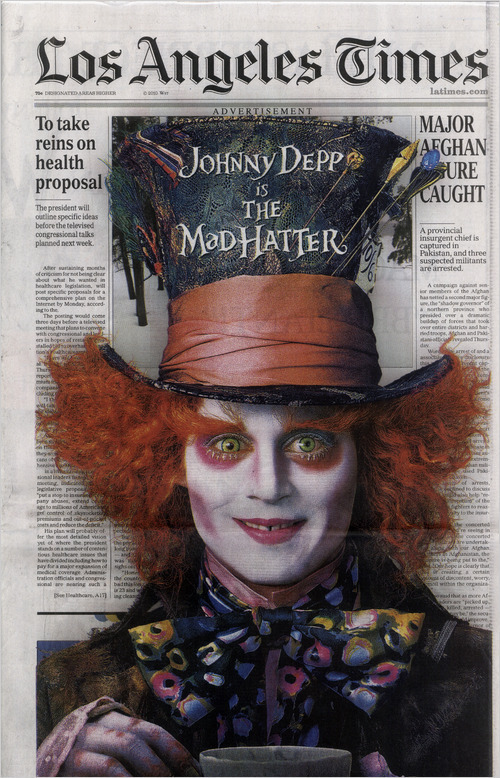 Related
Popular in the Community