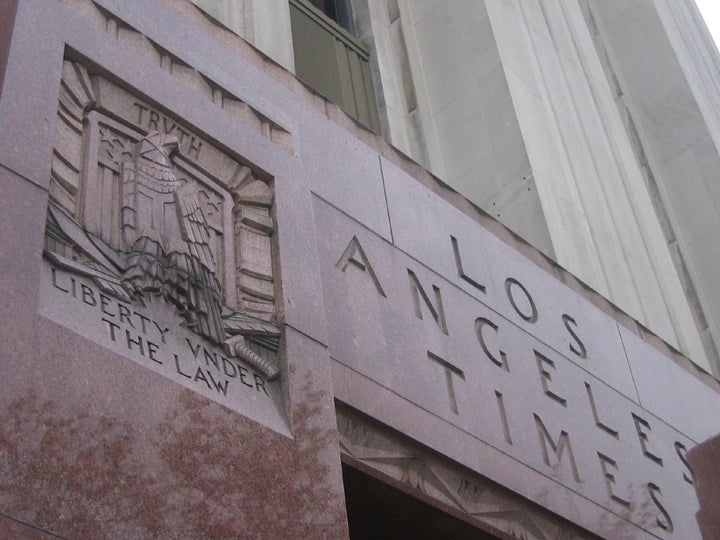 The Los Angeles Times has asked a judge to order the Los Angeles Unified School District to release records that would allow the newspaper to update its online database which uses student test scores to rate the performance of individual teachers.
In its lawsuit filed Oct. 12 in Los Angeles Superior Court, the Times claims the school district illegally denied or omitted details of the information it requested under the California Public Records Act.
Although Los Angeles Unified provided updated test scores it used to gauge a teacher's performance -- a formula known Academic Growth over Time -- the district withheld the teachers' names and the schools where they worked, citing privacy concerns, the suit said.
The district also changed the teacher identification numbers it had used to release test scores from 2002-2009, making it impossible for the Times to connect teachers with AGT scores for subsequent years, the suit said.
Los Angeles Unified has not yet responded to the suit, and official had no comment.
The Times' attorney was unavailable for comment.
The newspaper created its database in 2009, using information collected under the state's Public Records Act.
It created a so-called "value-added system," using previous test scores to predict how students would perform in the future, then rating the teacher's effectiveness based on the difference between projected and actual test results.
The suit says the Times has tried for more than 15 months to get the information. The district initially used its own attorneys in the dispute but in May hired retained outside lawyers to negotiate with the Times.
barbara.jones@dailynews.com
(c)2012 Daily News (Los Angeles)
Distributed by MCT Information Services
Popular in the Community