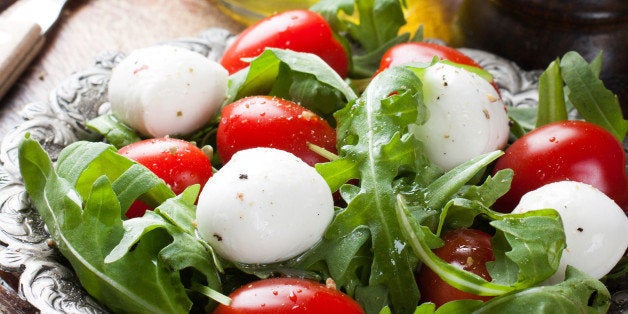 As the weather dips to a chilly 60 degrees (hey, it's Los Angeles), the search begins for classic comfort food. And when it comes to carbs, Italian restaurants fit the bill.
The marriage between Italian eateries and comfort food is a blessed one and will continue to be for better or for worse. When it comes to the following three L.A.-based spots, it is definitely for the better.
Via Veneto
Dimly lit and stylishly decorated, Via Veneto is renowned for its organic, locally sourced ingredients on Main Street in Santa Monica. The music, while not a string quartet or an Italian crooner, is soft enough that conversations can be enjoyed over a bottle of wine and flickering candlelight.
Chef Ruben Vasquez personally sources the ingredients. Here, you'll quickly get on a first-name basis with the staff, enjoying delicate pasta masterfully prepared by Oscar and juicy steaks from Charlie paired with exotic wines courtesy of Simone, and brought to your table by Carletto and his charming wait staff. Standout dishes include spaghetti with fresh main lobster, fettuccine with slowly braised baby back pork ribs ragout and rosemary risotto with braised wild boar.
Forma
Have you seen all those articles about how cheese is as addictive as drugs? True or not, you can get your fix at Forma. On chic Montana Avenue in Santa Monica, this gem of a restaurant fuses tradition and modernity on the menu, as well as in the space. While it feels like a locals-friendly neighborhood pasta joint, it also attracts the most sophisticated palates from across town.
Forma is a cheese paradise, featuring the talents of Chef Piero Topputo and the hospitality of GM Mario Sabatini, who paired up to make Toscana a star attraction in Brentwood. Both will attest that the Dalla Forma -- pasta and risotto prepared in enormous wheels of Pecorino and Parmigiano Reggiano -- are house specialties truly worthy of the word special. The chefs don't need a lot of ingredients to make a memorable dish. Try the tagliolini pasta prepared simply with heirloom cherry tomatoes, green onion and lemon zest or the tortellini with mushrooms, light cream and truffle oil.
Pistola
Just west of the Original Farmer's Market on Third Street is Pistola, where connoisseurs of handmade pasta and carnivorous steak lovers converge. The space is grand with something and is a step into the past, with vaulted ceilings and ornate chandeliers. There is a timeless style of dining in this space that is accented by classic cocktails perfected with the finest ingredients, lovingly presented.
Chef Vic Casanova's menu draws upon canonical dishes of Italian cuisine, as well as modern delights capable of reviving your imagination. Meanwhile, veteran restaurateur Seth Glassman's hospitality can be witnessed in every detail of this well-designed masterpiece. The rigatoni alla vodka is a personal favorite, but the squid ink agnolotti also draws rave reviews.
REAL LIFE. REAL NEWS. REAL VOICES.
Help us tell more of the stories that matter from voices that too often remain unheard.