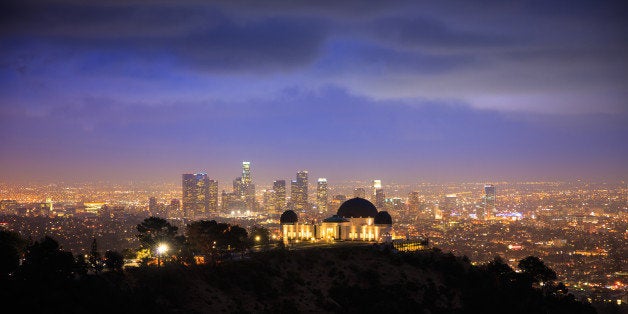 Naysayers like to complain that Los Angeles has no center. But like all major cities, there are hubs where power, capital and wealth intersect in LA -- they're just hidden.
Artist and researcher Nickolay Lamm is uncovering those neighborhoods for LA and other cities around the United States with maps of wealth inequality.
He took household median net worth and plotted it on a three-dimensional bar graph. For example, if an area's net wealth was $500,000, the bar would be 5 cm high. He then used Google Earth to lay those bars over their corresponding locations in aerial photos.
Lamm said that he wanted to see "what the world would look like if buildings were as tall as its residents were wealthy," in a statement to HuffPost.
Below are Lamm's photos for the Los Angeles metro area. To see the photos he created for Chicago, Miami, New York and Boston, check out his blog on MyDeals.com.
This is an aerial photo of downtown LA, home to City Hall and LA's business and fashion district. It's also a burgeoning hub for nightlife, restaurants and new residences.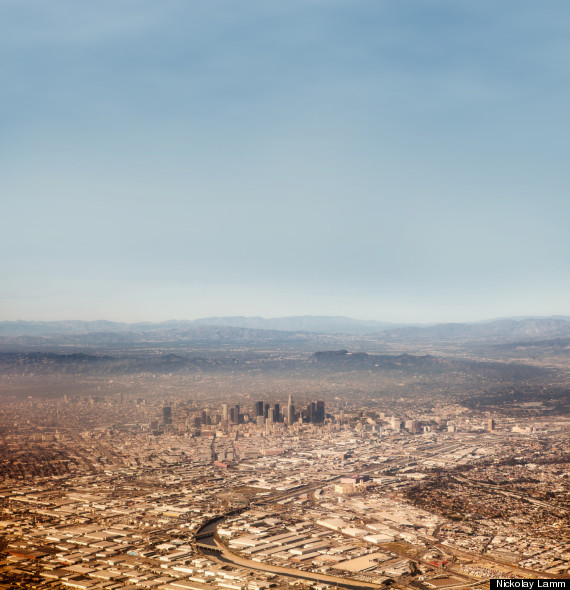 But this is photo, which lays bar graphs of net worth over the area, flattens downtown LA's skyline as big towers of wealth rise up around it. The image reveals what most Angelenos already know: while downtown LA has a lot of historic and symbolic significance for residents, this neighborhood still isn't the seat of power -- financial or otherwise.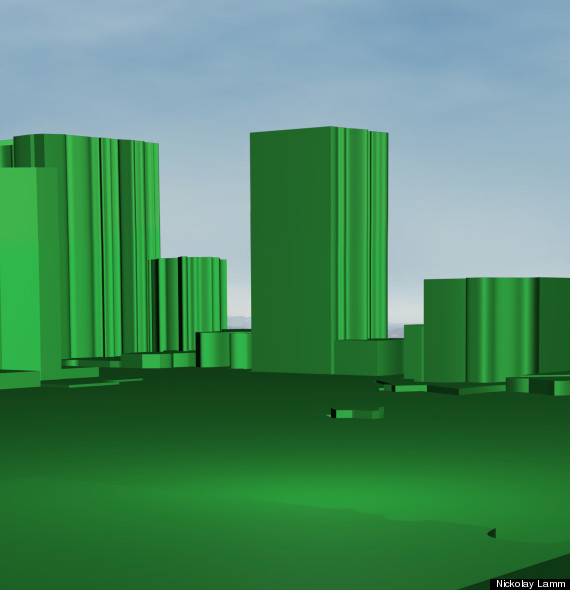 Here's a GIF of the two images, just so you know it's the same aerial photo.
To see where LA's financial powerhouses are, you have to look west. This is a photo of the county looking toward the Pacific Ocean.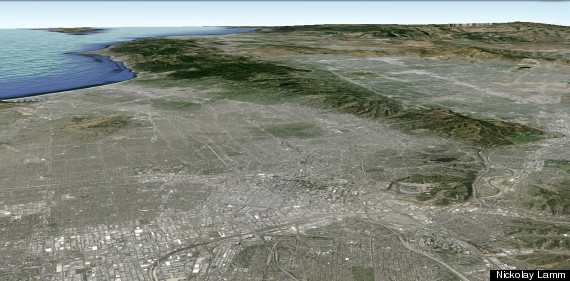 After laying the bar graphs of net worth over the area, towers loom over Beverly Hills, Hollywood Hills, Bel-Air, Century City, West Hollywood and Santa Monica.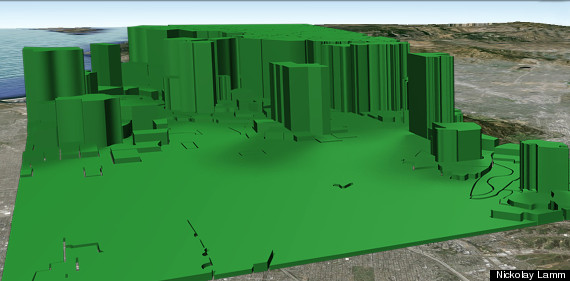 Here's a GIF of the two Westside photos.
"I conceptualized and designed this project to show the extent of inequality throughout America," explained Lamm. "The American Dream suggests that if you work hard enough, you can achieve it. However, it's clear that the landscape in order to achieve that dream is not as even and equal as it appears on the surface."
Of course, wealth is just one of the many inequalities that divide people in LA. To see a map detailing racial segregation in Los Angeles, check out this previous HuffPost LA story.
REAL LIFE. REAL NEWS. REAL VOICES.
Help us tell more of the stories that matter from voices that too often remain unheard.
BEFORE YOU GO
PHOTO GALLERY
Top 10 Hipster Neighborhoods