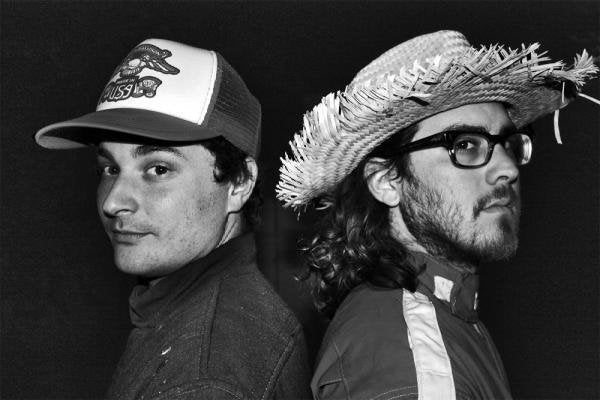 This weekend is full of cultural activities that will educate and inspire -- from famous local artists to introspective events on Cuba, green living and feminism. Go, learn something.
Friday What: "A Revolutionary Project: Cuba From Walker Evans to Now" Why: Because The Getty Center's recently opened exhibit reveals aspects of a country that Americans cannot see firsthand. Photos of Cuba and its people, landscapes and politics from the 1930s, through the revolution and into modern times are included. When: Through Oct. 2; free Where: The Getty Center, 1200 Getty Center Drive, at the 405 Freeway, (310-440-7300 or getty.edu)
What: Dale Earnhardt Jr. Jr. Why: Although this indie rock duo sports a strange name, (and even stranger outfits), their intricate psych pop makes the namesake quirky cool, rather than just quirky unfortunate. The band's forthcoming LP, "It's a Corporate World," already has healthy buzz as one of 2011's best albums. When: 8:30pm; $10 Where: The Echo, 1822 West Sunset Boulevard, at Lemoyne Street, (213-413-8200 or attheecho.com)
Saturday What: TreePeople's Green City Fair Why: Because this eco organization's free festival will feature more than 25 mini-workshops on sustainability and cultivating a greener LA. There will also be face painting, live music and organic snacks. Actor and environmental activist Ed Begley Jr. will host the event. When: 10am - 4pm; free Where: TreePeople, 12601 Mulholland Drive, at Franklin Canyon Drive, (818-753-4600 or treepeople.org)
What: New Masters Why: Because this Saturday is the last opportunity to check out this stunning, Shephard Fairey-curated exhibit. Fairey's Subliminal Projects Gallery features contemporary takes on the human figure from art world talent including Mary Jane Answell and Sean Cheetham. When: noon - 5pm Where: Subliminal Projects Galley, 1331 West Sunset Boulevard, at Elysian Park Avenue, (213-383-9299 or subliminalprojects.com)
What: "Can Art and Politics Be Thought?" Why: Because looking at art is a pastime, breaking it down to its intellectual core is smartypants participation you can brag about. Plus, enjoy speakers such as Alain Badiou, Matthew Barney and Allan Sekula, and performances by Ultra-Red, Matmos, and Kode9. When: June 4 – June 5, 5pm – 10pm Where: Hammer Museum, 10899 Wilshire Blvd at Westwood Blvd (310-443- 7000 or www.hammer.ucla.edu)
Sunday What: Playboy Jazz Festival's Community Concert Why: Because this free concert, featuring musicians including drummer Ndugu Chancler, guitarist Doc Powell and reggae fusion act the Nikhil Korula Band, is nearly as star studded (and far cheaper), than attending the PJF at the Hollywood Bowl. When: 4pm – 8pm; free Where: Warner Park, 5800 Topanga Canyon Boulevard, Woodland Hills (valleycultural.org)
What: "Having It All" Why: Because this theatrical exploration of the trials and tribulations of the modern overworked woman is a brilliant, (and brilliantly reviewed), take on Cosmopolitan editor Helen Gurley Brown's 1982 camp classic novel. When: 3pm; $45 Where: NoHo Arts Center, 11136 Magnolia Boulevard, at Lankershim, (323-960-7776 or havingitallthemusical.com)
REAL LIFE. REAL NEWS. REAL VOICES.
Help us tell more of the stories that matter from voices that too often remain unheard.