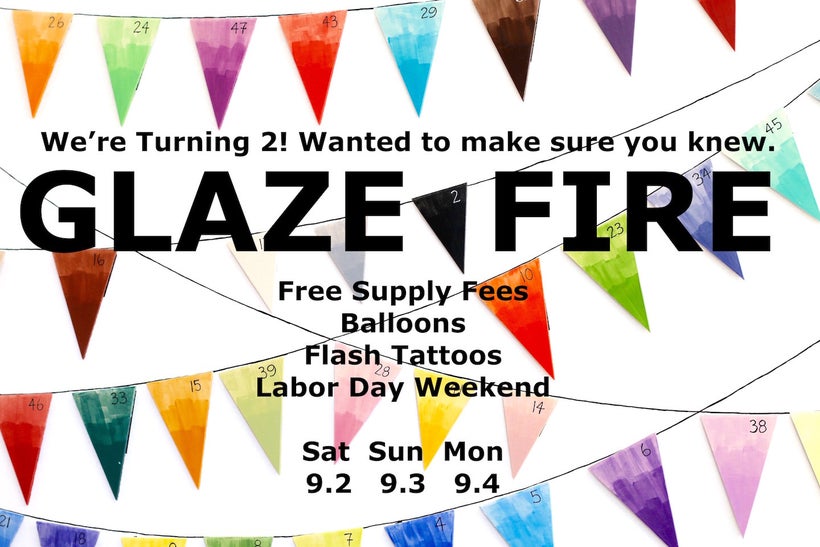 If anyone says there's little art and real creativity in Los Angeles, they haven't gone deep into the heart of Los Feliz, the city's hip, fun neighborhood, described as the Park Slope of LA by New Yorkers.
And, surrounded by delightfully tasty restaurants (Little Doms), 24-hour diners (Fred's 62), funky boutiques and stylish cafes (Alcove), art deco film theaters (Los Feliz 3), authentic eateries (Yucas), and jam packed indie bookstores (Skylight) is a refreshingly "with-it" pottery studio called Glaze Fire, that is dipped so deep in art, creative expression and good humor, you'll come back for more.
This Labor Day weekend (September 2-3-4), Glaze Fire celebrates its second anniversary, offering free supplies, stencils and paint for its à la carte pottery offerings, including: seasonal mugs and plates, friendly alien monsters, peaceful Buddhas, clowns and varied clay creatures, tailgate platters and other warm fuzzy ceramics. What's not to like, it's art for fun and for art's sake!
Led by southern belle and quirkily talented painter/actor Mary Loveless and her all-girl crew of fellow aspiring artists, Glaze Fire's staff crates both a family friendly and airy adult ambiance, which envelops you as soon as you step inside the studio. It's great for date nights, girls' night out, and corporate team building events, as well as birthday to preschool parties for kids.
Check out Yelp's reviews with comments like: "fun wow"; "therapeutic"; "so much thought and care into their excellent customer service"; "you can byob from snacks to mimosas"; "defo will come back"; and, "the staff are rock stars!"
Led by Mary's inherent southern grace and hospitality, Glaze Fire's staff members are indeed rock stars.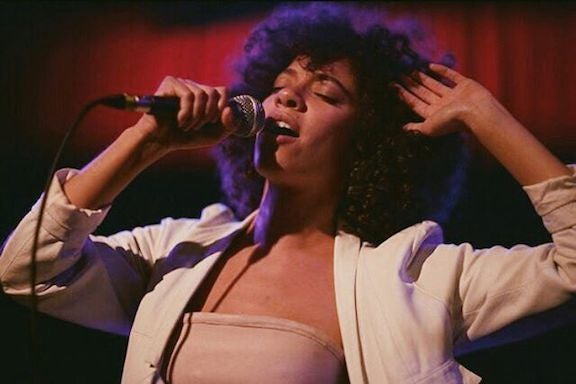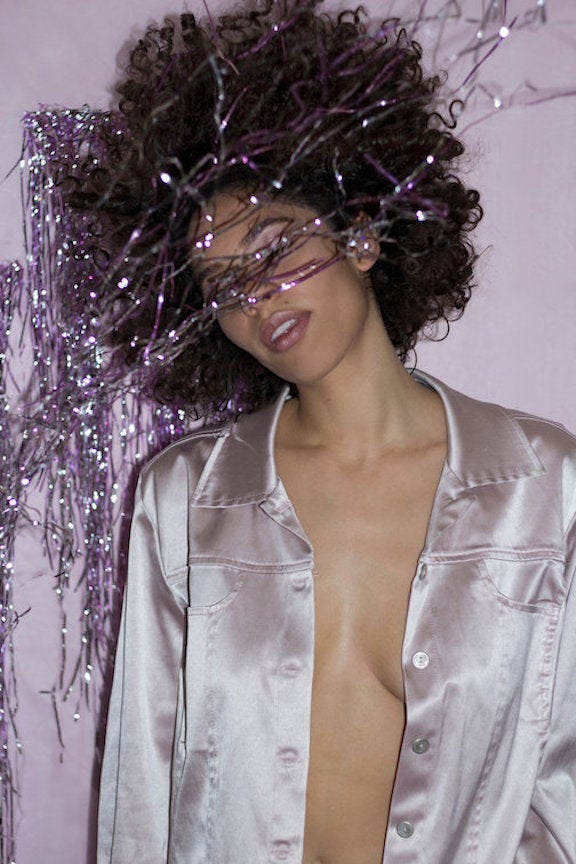 In Viaa's (Mia) case, she's a sultry and soulful music performer who's about to blow up, having just performed at LA's famous Troubadour for ASCAP Urban Presents: On the Come Up LA 2017. Just watch what you say or playful Viaa will write about it like in her recent single, "Lie."
Then there's photographer Morgan Peyton, who wants to be a National Geographic underwater photographer, but in the meantime takes dope photos of Viaa and others, and helps peeps paint pottery to their heart's delight.
Two other empowered girl staffers include: poet Ally Mathieu, who likes E.E. Cummings' style and is working on an e-book of poetry that includes cutting edge technology to give added texture to her words; and, Agnes Rapala, who has a lifelong pursuit to be a juvenile counselor, because of her patience and "heart of gold."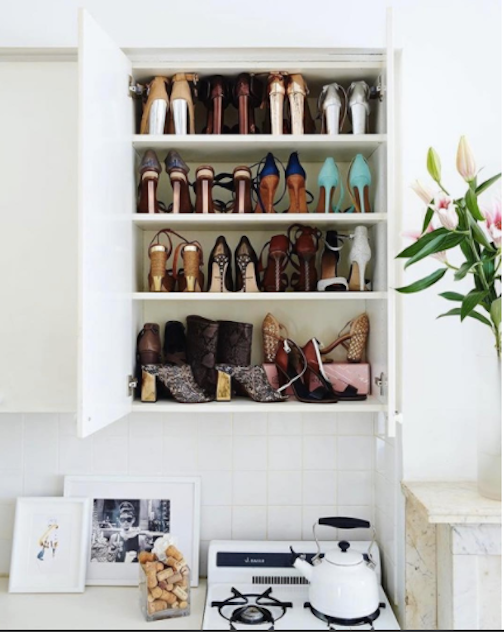 Two other girls have now gone onto their artistic pursuits full-time, including: Glaze Fire's co-founder and Mary's cousin, Sarah Loveless, who's now offering her very excellent organizational skills, along with her sister Libby, through The Tidy Project — "sometimes you just gotta get creative in small spaces"; and, fellow ceramics whiz Katie Kimmel, who previously used Glaze Fire's super kiln to fire her eccentric and quaint work but now has her own studio out in the desert where she's "having a blast" making custom vases of people's pets like adopted pug, Sam Cookies.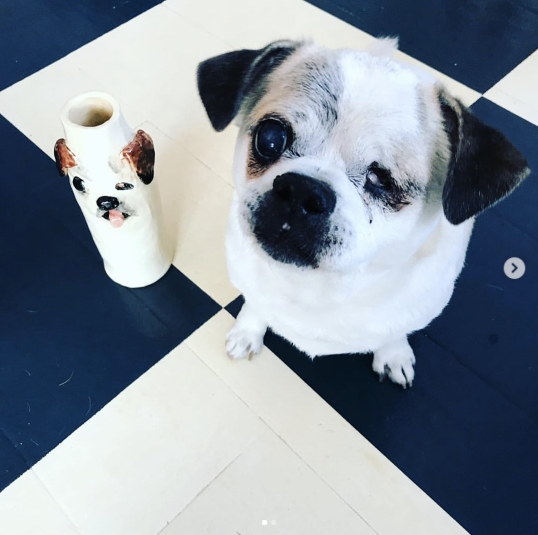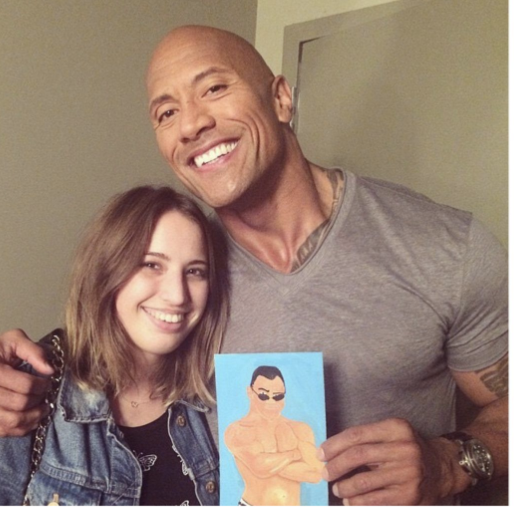 Mary, who paints a lot of the visually arresting ceramics that are on display as samples, last appeared in a screened project in the very quirky and must-see film, directed by Anna Zlokovic and called Shorty — kind of X-Files-like, Shorty is alien weird, super cool and kinda kicky!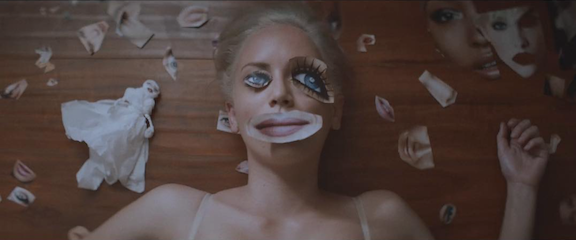 Memphis-born but now all-Californian, she feels her art studio has captured the zeitgeist of Los Feliz's very eclectic and artistic community that features residents like Angelina Jolie, Natalie Portman, and Jack Black as well as hundreds of aspiring actors, writers, directors, artists and musicians. She says of the studio's first two years:
Any small business takes 2-5 years to get established but we're optimistic we'll continue on here as a staple in this creative, super fun neighborhood. We've got babies whose footprints we put on pottery, who are now talking toddlers who return and say, 'Mary, can I have some more blue paint, please?' Initially, we expected to have most of our business from parents, children and parties, but it's often become adults on dates and in groups. We try to create a tactile, sensory environment that you can just walk into — so much of our business is excellent referrals, word of mouth and sheer pedestrian traffic — pick a pottery piece, a la carte, and paint away. I'm constantly impressed by the quality of work that's produced. And, at some point, we'll make it so you can create your own pottery and paint it.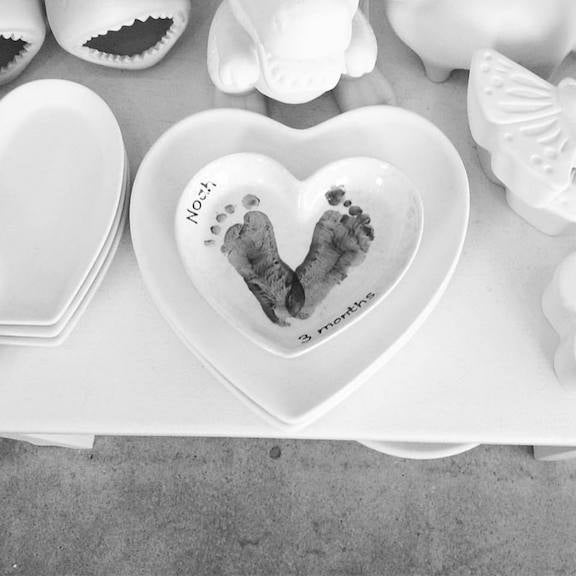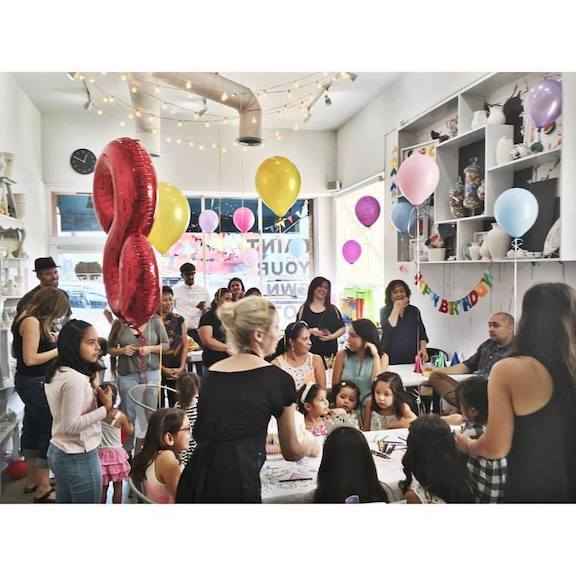 The studio was recently featured in the FX series, You're The Worst, and will be the site of an upcoming live broadcast of Los Feliz: The Podcast (starring comedy writers and locals Morgan Murphy and Robin Shorr). And Ms. Loveless says of using Glaze Fire as her own platform:
I've been the proverbial maid with the dirty house being so busy in the studio. But now I've got great employees I trust, enabling me to once again pursue my own dreams, my art and acting. The thing about this neighborhood is that it really is about location, location, location. We're blessed to be here in an area where people care about pursuing their artistic and entrepreneurial dreams. And it's fun.
REAL LIFE. REAL NEWS. REAL VOICES.
Help us tell more of the stories that matter from voices that too often remain unheard.
This post was published on the now-closed HuffPost Contributor platform. Contributors control their own work and posted freely to our site. If you need to flag this entry as abusive,
send us an email
.