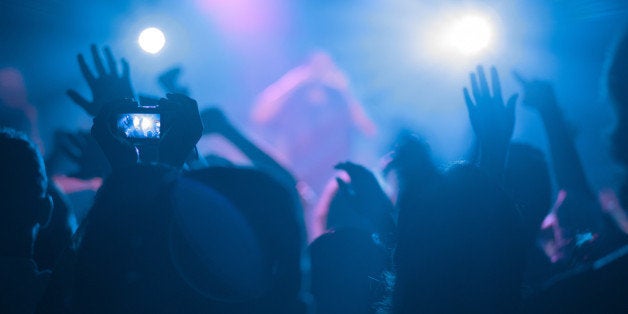 You can't rush greatness. Just ask Los Rakas. The bilingual rap group's members, Panamanian primos Ricardo Gilliam (alias Raka Rich) and Abdul Dominguez (alias Raka Dun), started producing their own unique style of music--a blend of Spanish hip-hop, reggae, and Panamanian dembow--in 2005, however it wasn't until 2010 that they began to receive recognition and major props from the mainstream music scene. But, man, if you ask them--which I did during a recent in-person interview--their recent success has been well worth the wait. "We thought we were going to blow up a long time ago--ten years ago," confessed Abdul, aka Raka Dun. "But we never got discouraged. We were never like, 'Oh, man, we haven't blown up,' and all that crap. We just kept pushing and kept pushing. We never stopped. We never settled." Their perseverance paid off.
Five years after they set out to make what they call "Raka music," the primos performed alongside Cypress Hill, Snoop Dogg, Erykah Badu, and Manu Chao at Snoop Dogg's Smoke Out Festival. They've since played Coachella, have made a cameo appearance in Kendrick Lamar's music video for "Alright", and were recently tapped by Hennessy to be the 250-year-old cognac's Latino brand ambassadors--a gig that afforded them a once in a lifetime opportunity to visit the Hennessy distillery in Cognac, France, and document the epic experience for their more than 25K Instagram followers and 14K+ Twitter followers. Not too shabby, especially when you consider the fact that Los Rakas managed to achieve most of these career milestones without the support of a major record label.
Like many Latino artists before them, the trailblazing rebel rappers attribute their success to an undeniable drive to give back to the community from which they came and represent their gente in the mainstream media. "Obviously we want to be able to tour around the world, but we also want to build a youth center--like the one that helped us in Oakland," Rich shares. "We want our Latin people to be able to be represented in our music." They also want to continue to push their increasingly popular "Soy Raka movement"--an inclusive cultural crusade of sorts, intended to celebrate people's individuality and encourage self-acceptance. "Soy Raka quiere decir, 'Soy una persona orgullosa de donde vengo y orgullosa lo que soy,'" explains Dun. "Una persona diferente quien no tiene miedo ser diferente," adds Rich.
It's that inclusive attitude that's helped them overcome perhaps one of their biggest obstacles to date. "The language barrier has been a bit of an obstacle within the industry. Industry representatives have been hesitant in placing our music--from radio play, to marketing," they divulge. "Being able to crack into the general market has been an obstacle because our style of music is not the norm. Most of our [fans] don't speak Spanish, but our music is a universal language. It represents the diversity and culture of this country." It also represents the legacy they hope to leave behind.
During a recent trip to Hennessy's distillery in Cognac, France, Los Rakas witness firsthand how the cognac brand blends heritage, family, tradition and distinct but complimentary flavors to produce a premium product that endures the test of time--a concept they can truly relate to. Los Rakas say they are building a lifestyle brand inspired by their Panamanian roots and fueled by their desire to mix different flavors and cultural influences. Their sole mission is produce music, fashion and a movement that inspires fans for generations to come. "At the end of the day we want our legacy to be around in 250 years, like Hennessy's," declares Rich. "We will never stop. We will never settle."
Calling all HuffPost superfans!
Sign up for membership to become a founding member and help shape HuffPost's next chapter