UPDATE: Not so shockingly, it was all a hoax. The Village Voice spoke with Clarence Chance, a former marine behind the posting and he now claims it was all a "social experiment."
"I cannot tell a lie," he told the Voice. "There is no actual suitcase of money."
Original Story:

What would you do if you found a suitcase full of cash? $78,383 dollars, to be exact?
Well one New Yorker is trying to do the right thing. Kind of.
In an anonymous posting on Craigslist, a man claims to have found the suitcase somewhere on the Lower East Side and will return it to anyone who can "describe the other items inside."
If no one claims it he will take it to the police and hope that no one puts in a claim there. Then according to his logic, he'll be able to keep the cash with clear conscience.
Why is this guy going through all this trouble instead of just keeping the cash outright? Simple: "It is the right thing to do."
CHECK OUT THE LISTING BELOW: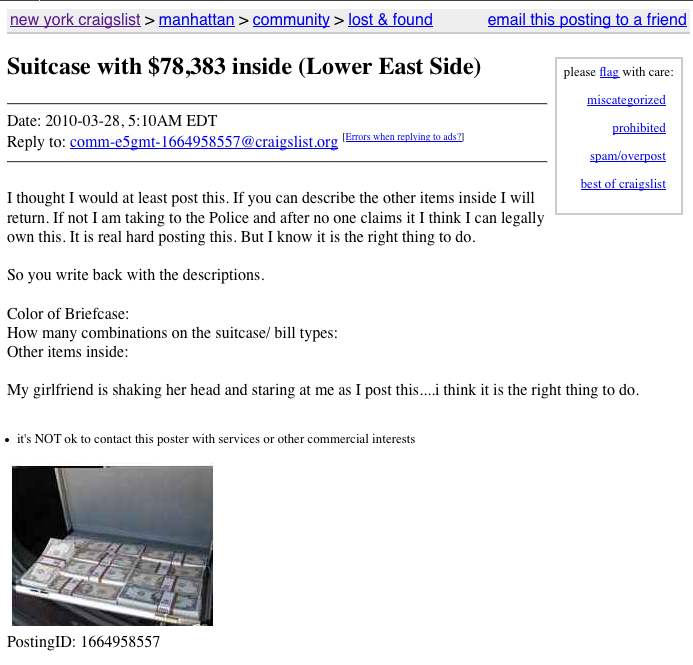 REAL LIFE. REAL NEWS. REAL VOICES.
Help us tell more of the stories that matter from voices that too often remain unheard.