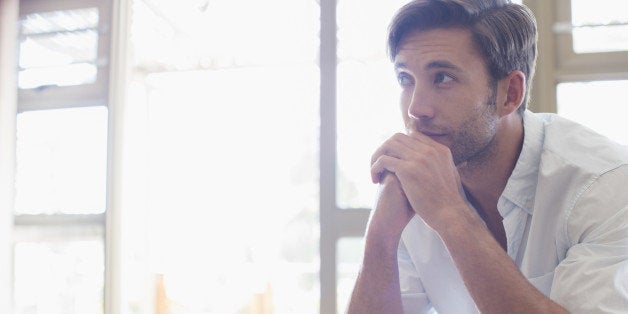 As I sat at a desk staring at my physiology textbook for the 47th consecutive hour, I started to wonder how much longer before my eyes started to bleed. I had a headache, felt frustrated by the amount of material I had to learn, and was hungry due to the self diagnosed parasite living in my intestines. Life couldn't get much worse than this. My wallowing in self-pity session was interrupted by a group message I had just received from a classmate I'm close with. He explained to us that he had to fly home immediately to attend to a very serious family emergency. Here I was complaining about something so minuscule like studying while he was dealing with real life problems. I felt like a jerk. Being raised comfortably in the suburbs outside of New York City, the only real dilemma I've had to face is what theme to choose for my Bar Mitzvah. I lost sight of what's really important in life and how precious it really is.
I don't think loss of perspective is a problem that is limited to just me, but one that plagues society as a whole. We get upset over the smallest things because a lot of us are fortunate enough not to be familiar with what a real problem truly is. It's commonplace to get upset over everyday troubles like getting a bad grade or getting into a fight with a friend but in retrospect, we have to be reasonable with our reactions. Just last week the outrage to Snapchat changing its font was front page news. The articles were as painful to read as they were ridiculous.
So what constitutes a problem that warrants being upset over? I want to say nothing short of losing a family member or being diagnosed with a fatal illness should provoke any semblance of emotion, but I realize life is more complicated than that. It's human nature to get upset over anything negative that happens, but I would argue that the level of emotions should be tempered by putting the problem in perspective. We need to start looking at things rationally and ask ourselves if we're reacting appropriately.
Four years ago, I met an 11 year old boy named Connor who flew here from South Africa to receive treatment for Stage IV Neuroblastoma, an extremely aggressive form of cancer that spreads rapidly throughout the entire body. Despite being dealt one of the worst possible hands one could receive in life, Connor was happier than most people I knew. His contagious laughter and permanent smile taught me not only to put my problems in perspective, but also to find happiness in whatever I do in life. When I learned Connor had passed away just a few short months after I met him, I made a promise to myself to always carry those lessons that he taught with me for the rest of my life. When I let school get the better of me, I felt like I let Connor and his memory down.
It took another wakeup call for me to look at life sensibly with a level head. This time, I refuse to let these lessons escape me. Everyone has problems that constantly elicit incongruous responses with reality. We need set reminders for ourselves to adapt our attitudes with how serious a problem truly is. In my case with school, my friends and I have all agreed that the first person to complain about the amount of reading or a bad grade has to do everyone's homework for a week.
Life is difficult regardless of which path you're walking on. I believe how people respond to hardships is a major determinant for how their character is shaped. We get wrapped up in our own worlds too frequently that we forget that there are people out there who have it much worse. That's not to say everyone doesn't have their legitimate problems to grapple with. But in the grand scheme of things, how big of a problem is it truly? I ask you to think of the biggest problem that's burdening your life at the moment. Now how easy is it for you to think of someone you know of who's going through something much worse? Perhaps it's time we stop allowing our problems to define us, but rather use as a reference and platform to help those who are actually in need.