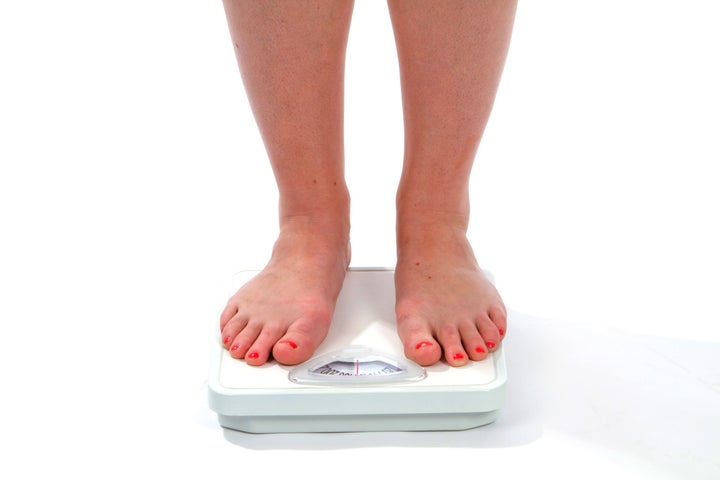 Mae West once said, "Too much of a good thing can be wonderful." And we agree -- at least when it comes to travel. But no one wants to return from a dream vacation with extra baggage around the middle, the result of endless lazing on the beach and grazing on the all-you-can-eat buffet.
So how do you avoid sloth and gluttony, two of travel's deadliest sins? Read on for nine easy, active ways to have a virtuous vacation -- and even lose a bit of weight while away.
Note: Calories burned during each 30-minute activity are based on a 155-pound person; data is from Harvard University. Check with your doctor before participating in any physical activity.
Calories Burned: 223 for a moderate cross-country hike
High-octane adventure activities aren't everyone's cup of tea, but hiking can be tailored to fit most travelers' endurance levels. Plus, there are few better ways to get a breathtaking view of an unfamiliar destination. Even the most bustling cities have hiking opportunities; check out Arthur's Seat in Edinburgh, Scotland, or the 50-some miles of trails at Mt. Tamalpais State Park, across the Golden Gate Bridge from San Francisco.
For travelers who are feeling extra ambitious, rock climbing can burn a whopping 409 calories as well.
Calories Burned: 223 - 409, depending on stroke and speed
Whether you're at the beach or splashing in an infinity pool, swimming is a wonderful, weightless way to shed extra pounds. If your destination is decidedly un-tropical, search for a hotel with a pool or a nearby YMCA with swimming facilities. And, if taking a dip sounds just a tad dull, remember that snorkeling or scuba diving burns the same amount of calories -- but with the possibility of adrenaline-pumping shark encounters.
Calories Burned: 149 for 30 minutes of hatha yoga
Traveling can be tense. Think about it: endless lists, itineraries, reservations, remembering to toss the milk before you leave. But yoga is an easy way to de-stress and get fit on vacation. Packing a mat or Yoga Paws will take up little space in your checked or carry-on bag and allow you to do a couple of quick asanas in almost any accommodation. The boutique hotel chain Kimpton even offers complimentary in-room yoga gear and a dedicated yoga TV channel at many of its properties.
Calories Burned: 149 - 186, depending on speed
Many of our favorite places are best traversed on foot. Skip the expensive sightseeing trolley and instead sign up for a group walking tour in your destination. If you're wary of being led around a tourist trap by someone in cheesy colonial garb, don't worry: Many destinations offer innumerable walking tours for every type of traveler, from the art buff to the culinary enthusiast. (Plus, a brisk walk between neighborhood nibbles almost outweighs the calories -- we hope.)
Calories Burned: Around seven calories per minute
Something as simple as climbing stairs can have a surprisingly sizeable effect on your activity level. Skip the elevators at museums, airports and shopping malls, and take the stairs instead. Burning seven calories per minute may not sound like much, but when you tally a week of stair climbing on a cruise ship (or even a full day of hoofing it around museums), the net gain is worth it. Climbing the stairs is also a decent workout if your hotel or vacation rental has no gym; just don't set off any emergency-exit alarms.
Calories Burned: 298 for a 12- to 13.9-mph pace
If you prefer to explore on two wheels, take a bike tour and roll around a new city for an hour, or explore the countryside on a multiday cycling adventure. (The Bicycle Tour Network can help you plan your journey.) Travelers who enjoy the open road all by their lonesome can look into cities with bicycle-sharing programs. You're likely to find a bike wherever you may roam: According to Fodor's, "It's estimated there are now more than 300 organized bike-rental programs worldwide with a fleet of over 250,000 bikes."
Many getaways are all about relaxation, but sometimes, a vacation focused on getting fit and dropping pounds can be just the right break from real life. Get buff onboard one of Crystal Cruises' wellness-themed excursions, where healthful food options and daily yoga and Pilates Reformer sessions from instructors affiliated with the likes of Equinox gym will keep you trim; debark for shore excursions that include mountain climbing and rainforest trekking. Or check out one of the dozens of fitness resorts rounded up by Diet & Fitness Today, including The Biggest Loser Resorts, affiliated with NBC's show of the same name. It may not be lazy lounging on the beach, but you will return with a swimsuit-ready body -- for your next vacation, of course.
Download a Calorie-Counting App
Most physicians agree that a combination of diet and exercise is the surest way to lose weight. But it's tough to know the nutritional value of the food you eat, and studies have shown that most people underestimate calories by as much as 50 percent. Counting calories isn't exactly an enjoyable vacation pastime, but it can be made easier with your smartphone. Download the MyFitnessPal app (available on iPhone, Android, BlackBerry and Windows). Set yourself a calorie goal for the day and track your food, activity, weight and even water intake. You can search MyFitnessPal's nutritional database for more than 2 million foods, which means that even your road-trip Happy Meal won't go unlogged.
Sampling exotic cuisines and local delicacies is one of the great pleasures of travel. Unfortunately, most travelers overeat: A recent study found that 60 percent of travelers gained up to five pounds on a two-week vacation, and most respondents attributed the weight gain purely to larger portions and overeating. So the best way to stick to your diet plan when faced with a litany of restaurants, all-inclusive buffets and airport fast-food joints? Mindful eating. Get a taste of the local cuisine by sampling regional fruits, vegetables and seafood. These are likely healthier than fast-food options. Whenever possible, forgo fried food and avoid calorie-dense cocktails, such as piña coladas, like the plague.
Don't feel that fun is off the table. Allow yourself one small indulgence per day, so you won't feel like you're missing out on the experience, but eat well for all other meals that day.
What are your favorite tips for maintaining or losing weight while you travel?