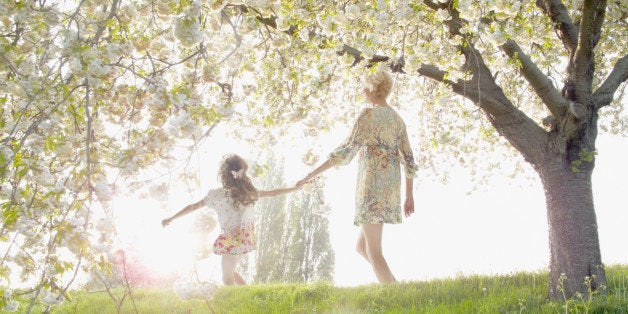 By Barbara Sedoric, President and Founder, LastingMatters
An avalanche of grief, combined with mountains of difficult decisions to make and details to attend to, was triggered the moment I received a phone call from my brother saying "Mom's dead" one sunny May morning in 2006.
Many of you have experienced what happened next: We were completely blindsided by our Mom's sudden passing and not at all prepared for what lay ahead in the wake of her death. If we had talked about what my mother wanted, and actually prepared for her death, we would have been able to share our grief without being overwhelmed by the hundreds of decisions that needed to be made.
We plan for the birth of a child, for our children's weddings and for our retirements, don't we? Then why don't we plan for one of life's greatest transitions?
When a loved one dies suddenly, it's like planning and hosting a wedding in only three days' time. And, of course, the additional components of enormous sadness, families scattered across the continent and decisions to be made that once made can never be reversed.
We are forced to make decisions, attend to details and find documents all during a frenetic time. With emotions running high and minds seemingly wrapped in a dense fog, the ability to see things clearly becomes warped.
When planning a wedding, decisions are made well in advance of when the wedding will take place, who is invited, who will participate and how will it "feel." Families have time to decide what the music, flowers and program will be as well as the myriad of details that go into planning a reception.
On the other hand, planning a funeral, without any kind of map or instructions from the person whose life is being honored and celebrated, is extremely stressful and can also be very costly, when quick decisions must be made during a time of grief.
The immediate decisions families will face include the following:
Should there be an autopsy or not?
Is your loved one an organ donor?
Are you going to cremate or bury your loved one?
Are you going to have a funeral or memorial service? Where?
These decisions, once made, can never be undone. There is not a second chance to do it over. Not knowing in advance, the answers to those questions can create unintended stress and family pressures -- especially if there is disagreement among those left behind as to what Mom or Dad wanted. Finding out later that Dad had left specific written instructions in his desk drawer to be cremated with his ashes spread in all his favorite spots well after the family had already buried him is an example of what can go horribly wrong.
Details matter. Writing an obituary requires having a person's biographical data readily available. Often, this task becomes a scavenger hunt for all the personal information about someone's life, which will be complied into a lasting document read by the public. Omitting the name of a family member or a past honor or achievement can create tensions that could have been easily avoided.
The volume of vital information we each carry inside our heads on a day-to-day basis is rarely documented or poorly communicated. We frequently experience enormous stress searching for pertinent data when it matters most. Sorting through and clarifying someone else's personal information and wishes becomes a frustrating wild goose chase for our loved ones upon our death.
Planning ahead and actually documenting your personal information and intentions will save your family time, money and stress. Once you are no longer here on this earth, the conversations end and your essential information will no longer be readily available. And keeping all of your information safely located in one place will help your loved ones find far more than just your intentions. It will help them find peace of mind.
The experience of my mother's sudden death gave me the gift of being prepared and inspired me to create The LastingMatters Organizer, my contribution to others like me.
Popular in the Community