When you start the season 1-2, you can either panic or regroup. It's hardly ideal, but there really isn't much else to do. Thirteen NFL teams are entering Week 4 in exactly that position, and three are talented and mature enough to dig themselves out of such a hole.
Let's look more closely at those three.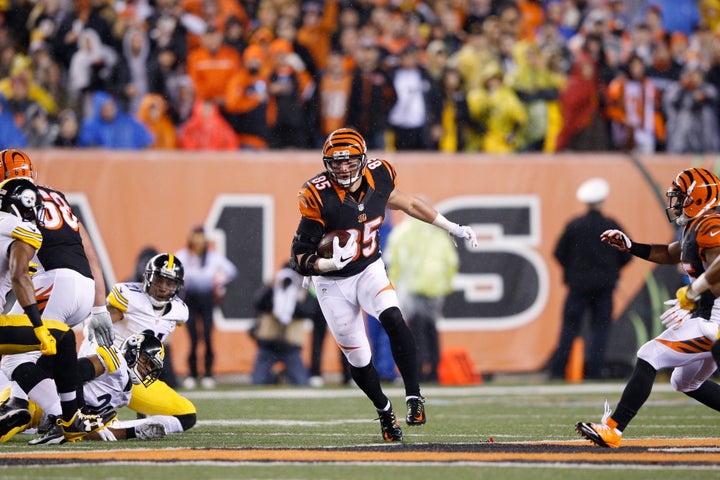 After last season's magical 8-0 start, the Bengals stumbled into the playoffs before losing a heartbreaking home game to Pittsburgh. This season, meanwhile, has started rather ominously, after Marvin Lewis and company squandered a fourth quarter home lead to Trevor Siemian. Yes, this Trevor Siemian.
But help is on the way ― likely in Week 5 ― and it comes in the form of tight end Tyler Eifert, a matchup nightmare who hauled in 13 touchdowns last year despite catching just 52 balls ― the best catch-to-touchdown ratio in the league. Eifert, nursing an ankle injury, is arguably the most important player on the Cincy offense. With respect to All-Pro wide receiver A.J. Green, Eifert's ability to run seam routes and create doubles inside the 20s helped quarterback Andy Dalton enjoy one of his most efficient professional seasons in 2015. And it's no coincidence that sans Eifert, Dalton has just one touchdown pass to a wide receiver through three games this season.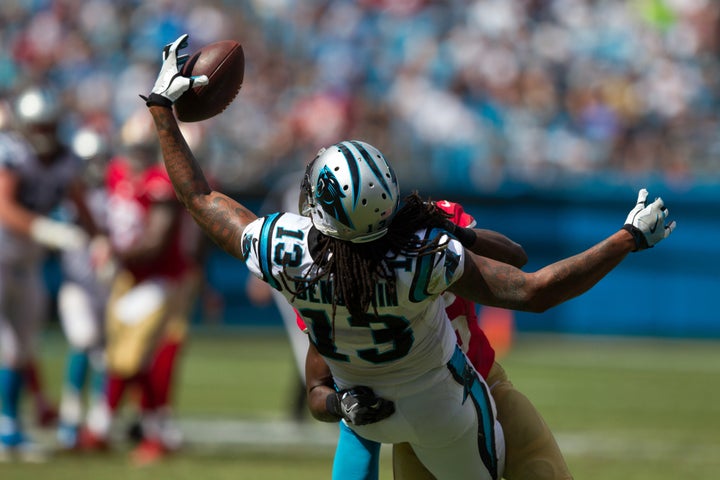 Carolina's Week 1 loss in Denver should be excused, but it's hard to overlook a Week 3 home debacle against Minnesota. The 22-10 loss snapped their 14-game home winning streak. Remember, this is a team that lost just one regular season game all of last year.
Go back and watch the tape: The Panthers ― arguably pro football's most physical team ― were completely out-worked and out-muscled by Minnesota. Cam Newton never found his rhythm and was clearly missing injured running back Jonathan Stewart, particularly in the pass game. His replacement, the second-year man Cameron Artis-Payne, could only muster 47 yards on 12 carries.
Naturally, Newton makes everyone look better ― see Ted Ginn Jr. ― and he's so special with his legs that a lack of protection often gets overlooked. But not against Minnesota and not while his most dangerous target went invisible. The involvement of wideout Kelvin Benjamin ― held catchless against the resurgent Vikings ― might just be the key factor to the Panthers' offense getting back on track. Despite missing all of 2015 with a torn ACL, the 6-foot-5, 245 pound Benjamin amassed 13 catches for 199 yards and 3 touchdowns.
"That can't happen. That can't happen," Newton said. "And if I'm speaking for it, that won't happen again." When Newton proclaims something ― anything really ― he tends to back it up. And we should believe him. Even at 1-2, Carolina remains in great shape to win the NFC South and have the opportunity to reach a second consecutive Super Bowl.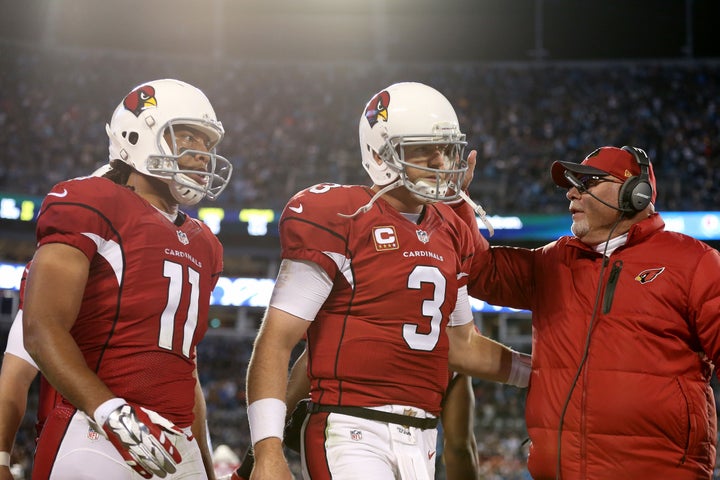 Arizona has perhaps been the biggest disappointment through three weeks, even more so than Carolina. To go on the road against a reeling Buffalo team and not just lose, but get embarrassed, 33-18, is completely uncharacteristic of a Bruce Arians team.
Arians is a head coach known for preparation and his team typically reflects it. But so far, both his offense and defense have been underwhelming. Quarterback Carson Palmer's four interceptions (and a 13.4 quarterback rating) are a rarity though, and between David Johnson, Larry Fitzgerald, John Brown and Michael Floyd, there are simply too many weapons for Palmer not to right the ship.
The defense, however, remains a concern. Unable to create third-and-longs ― mostly because of its inability to stop the run ― Arizona has allowed opponents to convert 45.2 percent of their third downs, tied with lowly Indianapolis for fifth-worst in the league. Just as bad, though, is a Cardinals defense ranked 28th in rushing defense, an area in which it excelled last year when it ranked sixth. The danger here is the temptation to start bringing its safeties into the box, especially on first and second down. And when they do that, their defense naturally becomes susceptible to play-action and the deep ball.
Part of the blame ― on both sides of the ball and in special teams ― can be attributed to the Cards' youth movement. But the 63-year-old Arians has earned the benefit of the doubt. That's what happens when you turn one of the NFL's struggling franchises into Super Bowl contenders practically overnight.
"We've got a lot of young guys," Arians said. "We have some new faces that are doing their own thing and not following the example set by these guys. And it's a two-way street. They can only lead you to water, but you've got to drink it. And some of these young guys have got to get out of old habits and get in with the Cardinal Way."