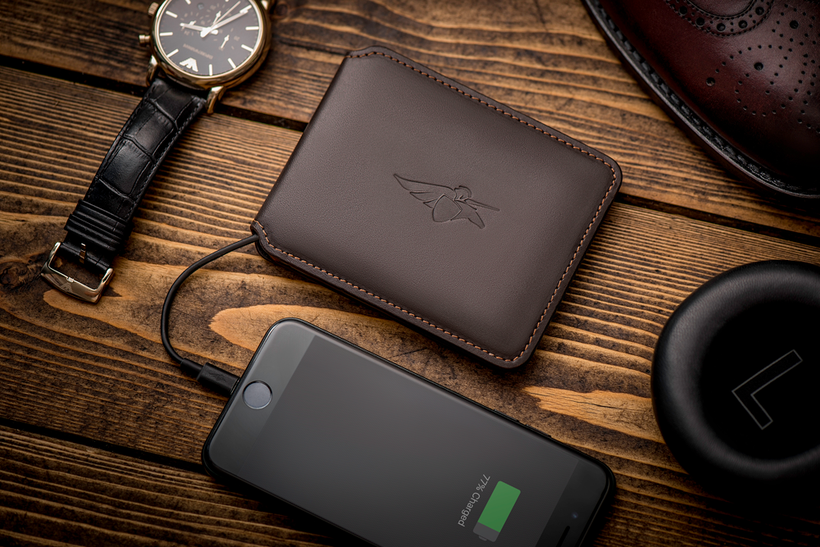 Phone, keys, wallet — three things most of us won't leave the house without. They're status symbols and fashion accessories, sure, but they are also essentials. The modern day must-haves we need to carry out our day.
What's in your wallet right now? I.D cards? Bank cards? The receipt from a first date you wouldn't want to forget, a picture of the kids, a business card from a vital new contact, your medical information? If a stranger walked off with your wallet today, what would you stand to lose?
CNN reports a 2010 study by the life assistance company CCP found that the average person spends 110 hours recovering lost information once their wallet is stolen. That's four and a half days - and more than a few financial, security, and health ramifications.
Whether it's a moment of forgetfulness at the grocery store or an opportunistic pick pocket in a European market, the loss of a wallet can be debilitating. The recent emergence of smart wallets aims to solve these issues. These clever devices boast a number of anti-theft mechanisms — they can be tracked, they can notify you when you leave them behind, and even send you the photo of the thief when in the lost mode. They are the ultimate modern day must-have.
A recent project, named Volterman Smart Wallet introduced an amazing functionality, solving all these problems and never letting you lose your wallet again. It has a Bluetooth distance alarm, GPS tracking system and even a tiny camera which activates in a lost mode, pictures anyone who opens the wallet and sends you the pics.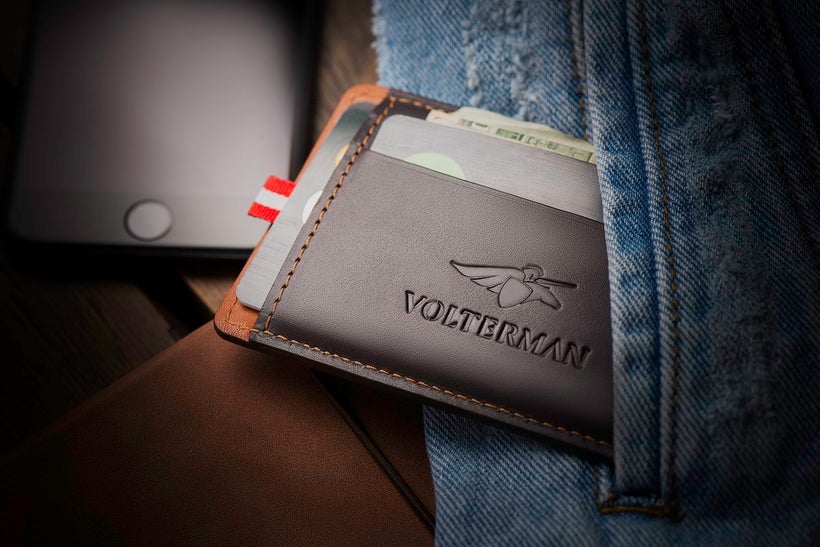 The project team went beyond the problems of forgetfulness and thievery and implemented a couple of other handy features in Volterman wallets as well. It has an embedded powerbank with 2,600 mAH and can power up your dead smartphone up to 100% on the go. If you are travelling and are concerned about the expensive tariffs of roaming, Volterman has a worldwide WiFi hotspot, which promises you three times cheaper data roaming than you would otherwise get.
People seem to love it, as the project collected almost $1 million on Indiegogo (more than 2,000% of its $45k goal).
The most ambitious statement from the project creators is not the functionality, as they posted a video, showing the wallet prototype, but the delivery date on December. If that becomes a reality, it can be a perfect gift for Christmas.
Your wallet tells a hundred stories; and each one is personal, unique and irreplaceable. A smart wallet ensures they stay where they belong - safely in your pocket.
REAL LIFE. REAL NEWS. REAL VOICES.
Help us tell more of the stories that matter from voices that too often remain unheard.
This post was published on the now-closed HuffPost Contributor platform. Contributors control their own work and posted freely to our site. If you need to flag this entry as abusive,
send us an email
.