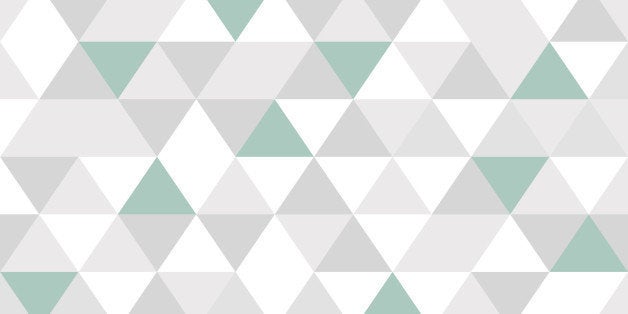 December has dawned and with it have come the lists. Site & Sound kicked it off with their Best Films (International Division), and then the Independent Spirit nominees followed, and then the National Board of Review, and then, and then, and then. Soon, we will all be comparing notes and arguing and raising or lowering our opinions of friends and colleagues based on how much their opinions coincide with our own. Well, call me old fashioned, but I believe in waiting until the end of the year to write my year-end list.
But, fish gotta swim and birds gotta fly, and film bloggers gotta tell you over and over again how great their favorites are til you cry. (That rhymes provided you say it fast enough.)
So, as a place holder until December gives way to January, I have compiled a list of 16 stand-out performances from 2015. None of these have a prayer of getting a sniff of an Oscar Nomination. They come from the obscure or the maligned or the generally overlooked and undervalued. In award terms, they are lost causes. But Mr. Paine once said that lost causes were the only ones worth fighting for. (Of course, Mr. Paine got an Oscar nomination.)
So here it goes - My brilliant, unforgettable, spectacular lost causes of 2015.
Chris Mulkey in The Living
Mulkey has been around forever. Hell, the man has four feature films currently listed as being in post-production on IMDb. He is a consummate supporting actor. But his hitman Howard in Jack Bryan's suspense story pretty much steals the show from everyone else. His final scene is brutal and touching and tragic all at once. A master's class in acting.
Martin Starr in See You in My Dreams
He was the gawky Bill Haverchuck in Freaks and Geeks, but now Starr is a gawky/cute grown-up whose over-qualified pool boy Lloyd forms one of the year's most poignant relationships with Oscar contender Blythe Danner in Brett Haley's sweet comedy.
Liev Schreiber in Pawn Sacrifice and Spotlight
Spotlight is going to get a boatload of nominations come Oscar time, but the acting kudos will go to Messrs. Keaton and Ruffalo and Tucci before Schreiber. But I am recognizing him for his compelling turn as Soviet chess champ Boris Spassky in Edward Zwick's movie. In the third act, Spassky actually becomes more fascinating than Bobby Fischer, which may hurt the movie. But that's not Schreiber's fault.
AND MY AWARD GOES TO ...

Michael Shannon in 99 Homes and The Night Before
I would have no objection to Shannon winning either of the acting Oscars every year. He is that good. His real estate mogul Rick Carver is a monster in 99 Homes, one of the year's very best movies. And if that weren't enough, he delivers a quirky comic turn as the shaggy old drug dealer Mr. Green in The Night Before.
SUPPORTING ACTRESS

Ashley Aufderheide in Infinitely Polar Bear
Zoe Saldana, who plays her mother, and Imogene Wolodarsky, who plays her sister, are both excellent, but 9 year old Ashley has a star presence that makes you watch her whenever she is on screen, no small feat considering many of her scenes are played with Mark Ruffalo in his shaggy-scene-stealing-dog mode.
This has been a good year for actresses. Though Trainwreck and Suffragette have gotten most of the attention, Paul Feig's Spy is 2015's most significantly feminist movie. It takes for granted that women can carry all the main parts in an action comedy. The hero. The villain. And maybe most importantly, the sidekick. Consider what Hart is allowed to do in Spy. She is allowed to be silly and gawky and ultimately effective and bad-ass, and she does it all while being hysterically funny.
Hayley Atwell in Testament of Youth
Atwell comes far down the credit list in James Kent's epic, behind the likes of Emily Watson and Miranda Richardson and Joanna Scanlan and Niamh Cusack (who are all quite good). But her small turn as the ironically-named Hope, the bright and boorish nurse who shows Alicia Vikander's heroine the ropes in a war-time hospital, practically leaps off the screen.
Juno Temple in Black Mass and Far From the Madding Crowd
Since 2009's Cracks, Temple has generally been the best thing in all of her movies. She only has a few scenes in each of these movies, but she shines once again, especially in Black Mass, playing a role that has been done many times before, and making it fresh and tragic.
Sam Rockwell in Poltergeist
Granted, the movie never should have been made. But it gave us another look at Rockwell and that always has value. He has deserved award consideration in the past for great lead performances in Confessions of a Dangerous Mind and Moon, both of which are far better than this remake. But Rockwell still stands out.
Unlike Poltergeist, there was a reason to do a loose remake of Risky Business and Rick Famuyiwa nailed it with Dope. Paul Brickman had the exploding star Tom Cruise to make the business riskier. Famuyiwa found rapper/actor Moore to play Malcolm, straight-laced student-turned-drug-kingpin in this comedy/drama. I don't know if Moore will achieve Cruisean heights, but this is a good start.
Duplass, along with his brother Jay, is among the most important movie producers at work today. He cranks out consistently intriguing, low budget films, some of which he acts in. He acted in Patrick Brice's found-footage horror and gives the best performance of his career. His Josef is indeed creepy, but also sweet, which makes the whole thing tick.
This is a tour de force from an actor who has almost always appeared in supporting roles. Like Robert Forster and Chris Cooper and this year's Ben Mendelsohn, Orser shows what a real pro can do when given a meaty role. The cult deprogrammer Ansel is obnoxious and tender, smart and weak, a tyrant and a softie. Orser nails every nuance in the complex role.
Mary Elizabeth Winstead in Faults
I want to make clear that Faults, though very interesting, is not a great movie. It just happens to have two towering performances at its center. Winstead goes toe to toe with the above-mentioned Orser throughout most of Faults and their power struggle is a joy to behold.
Geraldine Chaplin in Sand Dollars
I can't remember a year that had more standout performances by actresses over 50. Lost amid the fine work of Lily Tomlin in Grandma and Charlotte Rampling in 45 Years, Chaplin gives a heartfelt and no-holds-barred performance as Anne in this small Dominican drama. Anne is a wealthy European totally infatuated with the youth and beauty of Noeli, a poor native girl. Chaplin refused to wear makeup and revealed both an aging body and a desperate soul.
Kristen Wiig in Welcome to Me
It's getting hard to keep up with Wiig these days. The hardest working actress in TV/film is getting some Oscar attention for her supporting work in Diary of a Teenage Girl. But there is nothing supporting about Alice Klieg, whose very name burns incandescently. Alice is all ego. She has no discernible talent and is as dull as they come. The fact that Wiig can make her watchable, and even poignantly noble, is a testament to her skills.
Anais Demoustier in The New Girlfriend

Eddie Redmayne's The Danish Girl is splitting critics and fans alike. Francois Ozon's latest movie doesn't have the scope of The Danish Girl. It is a small story about a transvestite who is discovered by his late wife's best friend. Demoustier plays that friend, Claire, and she dominates the screen. She is at first shocked, then sympathetic, then titillated, and ultimately staunch in her support for David/Virginia. Demoustier carried us through every cruel and kind moment, revealing the excitement of the taboo and the warmth of genuine love and understanding.
And there you have it. 16 great performances that deserve recognition. Mr. Paine (Claude Rains in Mr. Smith Goes to Washington, for those not old enough to remember) was driven to despair and almost killed himself over a lost cause. I won't go that far. I still have to write my next "Best of" article in a couple of weeks.
Calling all HuffPost superfans!
Sign up for membership to become a founding member and help shape HuffPost's next chapter