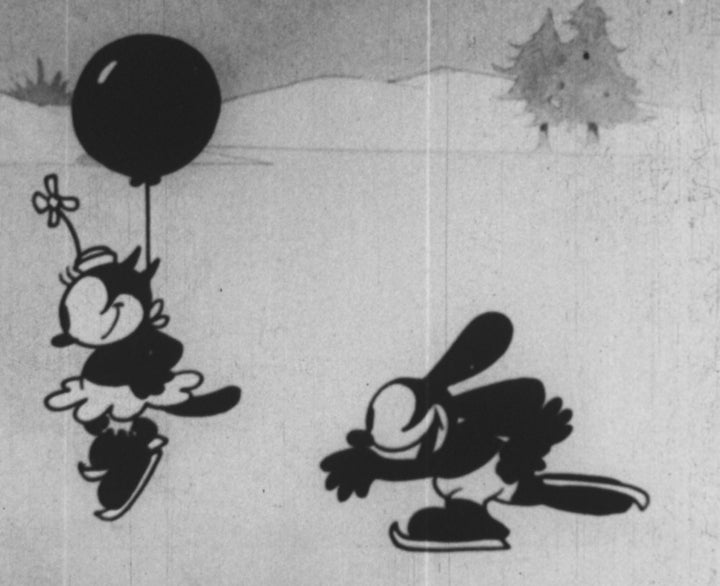 The 1928 cartoon "Sleigh Bells" featuring Oswald the Lucky Rabbit had been hiding in plain sight in the BFI National Archive and was re-discovered by a researcher browsing the online catalogue.
It wasn't as simple as seeing the cartoon's title and knowing that it was the missing Disney film.
Once the print was verified, however, Walt Disney Animation Studios supervised the cartoon's restoration and created a new print for preservation as well as digital copies, BFI said in a news release.
"The restoration of this film will introduce many audiences to Disney's work in the silent period," Robin Baker, head curator of the BFI National Archive, said in the release. "It clearly demonstrates the vitality and imagination of his animation at a key point in his early career."
"The Oswald shorts are an important part of our Studios' history, and we have been working with film archives and private collectors all around the world to research the missing titles," Andrew Millstein, president of Walt Disney Animation Studios, said in a statement.
Popular in the Community