If the purpose of cinema is to construct a web of fiction that captures the essence of reality, 'Royal Cafe' is a dazzling success. The 40-minute film in Tibetan, English and Swiss-German, made by Tibetan filmmaker Tenzin Dazel and her French co-director Rémi Caritey, explores the pursuits and pains of a few Tibetans living, or rather waiting to live, in Paris. Released at the Dharamsala International Film Festival in November, 'Royal Cafe' is the second film by Dazel, who grew up as a political exile in India and moved to Paris in her twenties.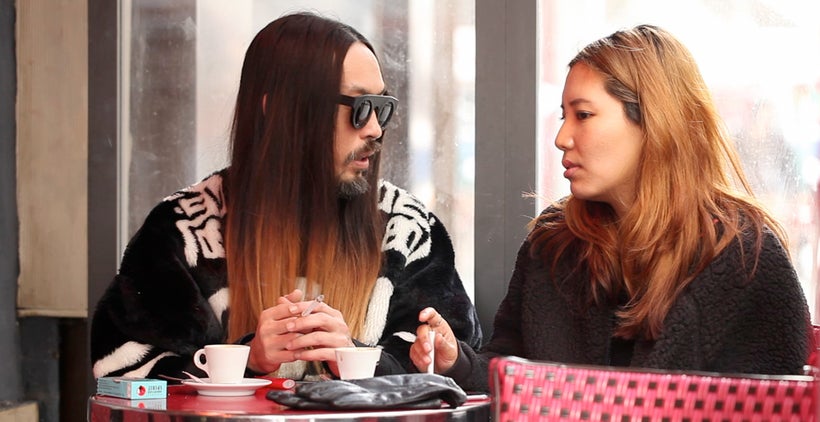 Cinema is a demanding and high-maintenance medium of art. While a poet only needs a pen, and a painter only her brush, a filmmaker needs to assemble a maddening range of tools, expensive equipment and other resources before getting started. The high barrier to entry means that the landscape of Tibetan cinema has proved less fertile compared to the lush jungles of Tibetan poetry, prose and paintings. For refugees and exiles, whose political status and personal survival are always on shaky grounds, even making a low-budget film can be a herculean task.
But Dazel, the first female Tibetan filmmaker no less, decided to solve this problem by subverting it: she made a no-budget film. Aside from the charismatic lead actress Pema Shitsetsang, from whose perspective the story is told, none of the other actors had ever been on screen. If these first-time actors were shy, Dazel turned their shyness into an asset by weaving it into the narrative fabric of the film. In fact, Dazel herself makes a brief appearance in a surprising and deeply moving scene, playing one of the secondary characters whose hidden hopes of turning the temporary into the permanent are crushed by a phone call that was not even for her.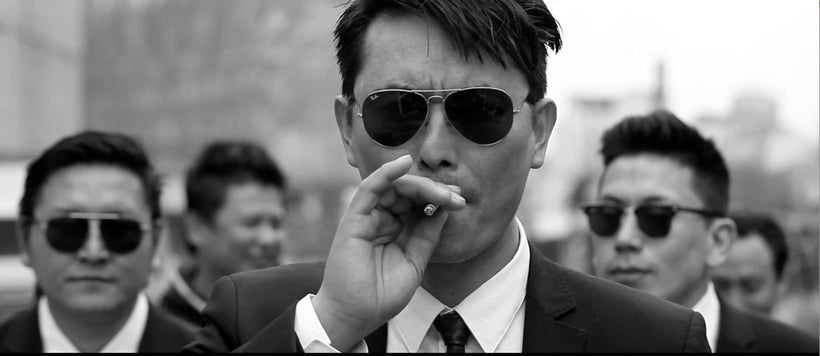 In a sense, Dazel has made the first anti-Shangrila film. Unlike the virtuous Tibetan Buddhists of Western imagination, or the political victims always portrayed collectively in mainstream narratives, Dazel's Tibetans are individuals who are hurt and scarred but not entirely innocent, who are as lost in their own thoughts as in this world, who have big dreams but little hope, who have landed in Paris but are stuck in Royal Cafe, a sad coffee house that is anything but royal. Yet these individuals, amid their dehumanizing circumstances, miraculously manage to create small moments of kindness that somehow preserve their humanity and dignity.
The cafe is a metaphor for the political and personal limbo in which these exiles are trapped, individually and collectively. Their statelessness holds them captive in more than one dimension, reflecting the larger fate of many undocumented migrants who have been driven from their original homes by war, politics or nature. Under the neon lights of the cafe, they silently nurse their latte in a kind of bardo, grasping for a fleeting moment of warmth and companionship while waiting for the documents that would deliver them into daylight.
Critical yet compassionate, hilarious yet heartbreaking, this elegant film opens with a tribute to 'Reservoir Dogs' that is simultaneously earnest and satirical. Frame by frame, using a methodical strategy of concealment, Dazel reveals the invisible fears and dreams that haunt the protagonists. It deploys an economy of words, albeit in three languages, to explore the inner lives of characters who are torn between conflicting identities, loyalties and time zones. In a way, 'Royal Cafe' can be considered the unofficial sequence to Dazel's equally mesmerizing first film, 'Seeds,' in which a group of young Tibetans in the refugee colony of Delhi spend their days playing pool and killing time, while waiting for the elusive visas that would transport them to the West.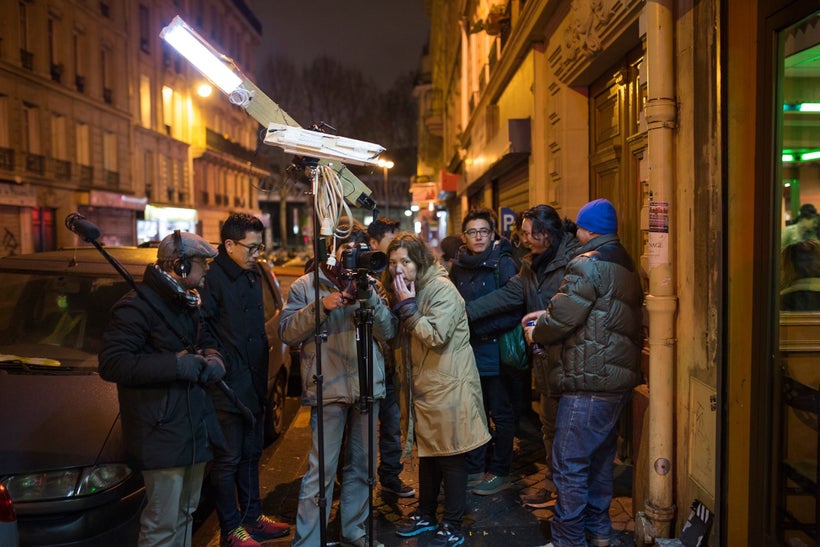 Unlike the forgettable characters of plotless stories that populate the films of lesser artists, the Tibetans in 'Royal Cafe' feel real, and their conversations sound authentic. Their performance animates the screen and endows the film with a beating heart and a genuine soul. We get entangled in their lives, and find ourselves wishing that the film was longer than 40 minutes so that we could continue to follow their stories. 'Royal Cafe,' a milestone in Tibetan exile cinema, is a major accomplishment from an immensely talented director whose star is just beginning to rise.
* To read an interview with Tenzin Dazel conducted by Phayul News, click here.
Calling all HuffPost superfans!
Sign up for membership to become a founding member and help shape HuffPost's next chapter
This post was published on the now-closed HuffPost Contributor platform. Contributors control their own work and posted freely to our site. If you need to flag this entry as abusive,
send us an email
.