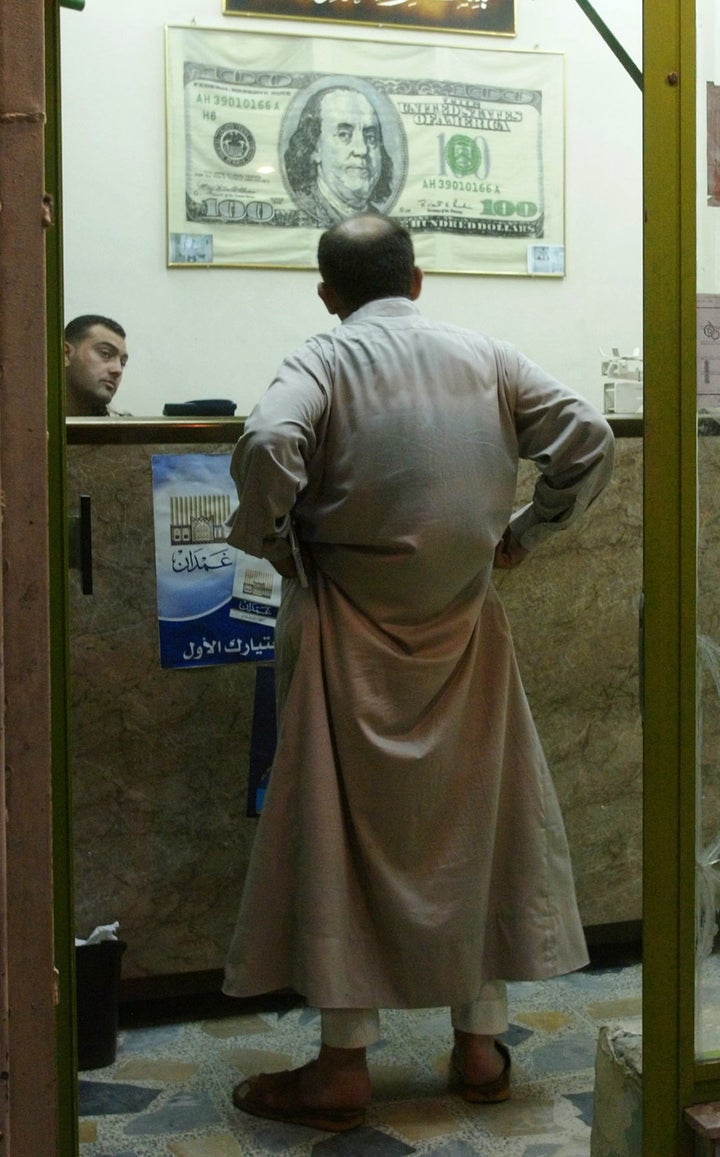 As the decade-long Iraq conflict finally comes to close, so too does the mystery of a stockpile of American cash worth billions lost during the war.
In 2004, between $10 billion to $20 billion worth of cash -- depending on reports -- was air-shipped to Iraq. The money was made up largely of Iraq's own assets and intended to finance reconstruction projects, CNN reports. Earlier this year, the Los Angeles Times reported that the government had accounted for almost all of these funds, except for $6 billion that was thought to have disappeared.
"[It may be] the largest theft of funds in national history," Stuart Bowen, special inspector general for Iraq reconstruction, told the LA Times at the time.
As it turns out, the money ended up exactly where it was supposed to. Most of it was handed over to the Central Bank of Iraq, following the dissolution of the U.S. temporary government in 2004, CNN reports. The rest, around $217 million, was stored in a presidential palace vault and doled out in parcels to fund various projects.
The recovery of the funds is no doubt a relief for the Department of Defense, but the sum is a mere pittance compared to the total cost of the conflict.
According to the National Priorities Project's CostOfWar.com, a website providing a running tally of the expense incurred by U.S. wars, the cost of the Iraq conflict is now nearly $801 billion. However, when medical and disability claims are included, as well as the cost of replacing equipment and weapons, economists Joseph Stiglitz and Linda Bilmes estimate the eventual cost of the war could be between $4 and $6 trillion, The Christian Science Monitor reports.
Indeed, as the U.S. prepares to withdraw completely from Iraq by the end of the year millions more in military funds are expected to go to waste. Faced with little alternative due to shipping costs, the U.S. military has already given away $250 million worth of equipment to the Iraqi government, including everything from tanks to office supplies. As entire bases that cost billions to construct are turned over to Iraqi hands, the tally is only expected to increase over the coming months.
Related
Popular in the Community