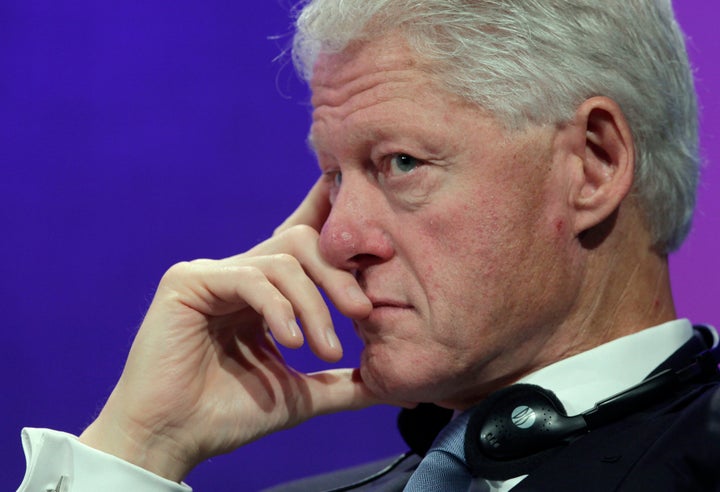 An archivist going through Bill Clinton's papers and memorabilia from his time as governor of Arkansas stumbled upon the answer to one of the state's longtime mysteries.
What ever happened to the moon rock given to the state following the 1972 Apollo 17 mission? The answer sounds like a headline straight out of The Onion.
As it turns out, according to the Arkansas News, the rock, along with the plaque to which it was attached, was simply shuffled in with the rest of the former governor's papers. First given to then-governor David Pryor in 1976, the rock must have been packed away in 1980 when Clinton lost his first re-election bid.
"It has probably been there, sitting in that box, 30 years, 32 years, we're guessing," Bobby Roberts, director of the Central Arkansas Library System said Wednesday. "We're delighted it was found and not damaged."
Arkansas isn't the only state to have lost it's rock, known as a Goodwill Rock. According to Reuters, other states, including New Jersey and Alaska have misplaced their pieces of history. In addition, some governors, including Colorado Governor John Vanderhoof, may have taken the rocks home for their personal collections.