Popping out of abandoned water slides and digging up old admission tickets, amusement park fanatic Kris Rowberry, 29, is clearly in his element.
In a series of short films the San Jose radio producer has been releasing on YouTube, he travels to spots where California's abandoned amusement parks once stood to tell of their histories, interview those who remember them and explore their remaining structures. He's cataloguing the series, "The Lost Parks of Northern California," on Great American Thrills, a blog he started in 2010 to spread his roller coaster and amusement park enthusiasm.
"Amusement parks are part of Americana," Rowberry told NBC Bay Area. "We should take pride in that and celebrate that."
In the fourth installment in the series to be released this month, Rowberry visits Santa's Village, an eerie defunct Christmas-themed park in Scott's Valley that closed in 1979. Of the 27 shuttered amusement parks he's identified in Northern California, he's so far featured three others: Pacific City in San Mateo, Luna Park in San Jose and the Manteca Waterslides.
Behind the scenes is 19-year-old college student and fellow park enthusiast Nicholas Laschkewitsch, who acts as the series' cinematographer, video editor and field producer. The duo's high production quality relies on mountable GoPro cameras and a flying drone to get aerial shots of the former parks.
For now, shooting the documentaries is just a hobby.
"We're not making any money on the project," Rowberry said on his blog. "In fact, we lose money on each and every shoot … But, we think bringing these parks back to life is more about expanding our skills and more importantly, reclaiming our amusement heritage."
For Rowberry, exploring the former amusement park grounds brings alive both California's history and his own.
"It was always all four of us -- my mom, my dad, my sister and I," he told the San Jose Mercury News of his family trips to parks like Great America and the Santa Cruz Beach Boardwalk. "I don't remember having a bad experience at any of those places. And you know what? We probably did have a bad experience, but I don't remember it."
Before You Go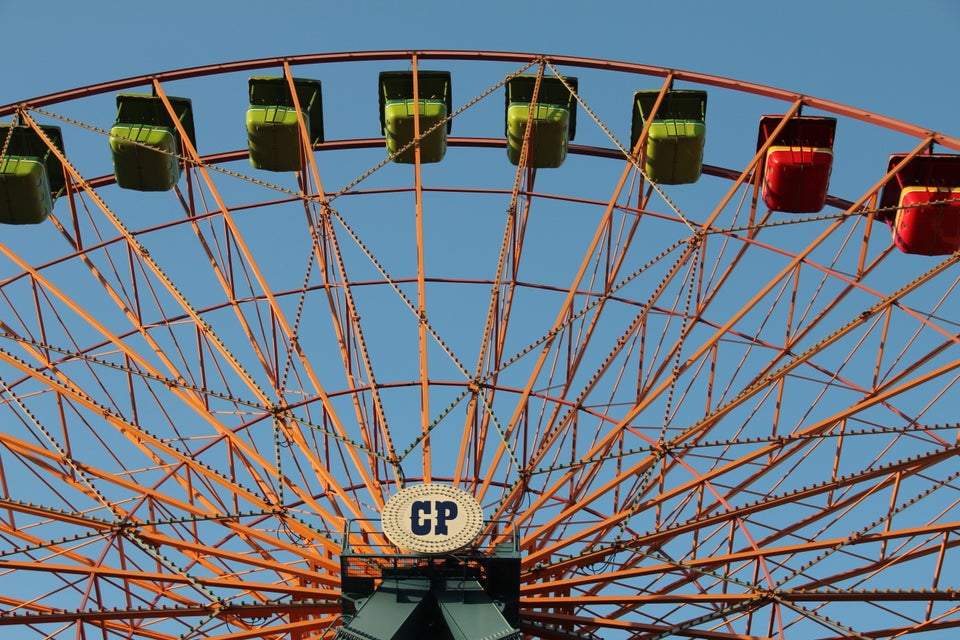 America's Best Amusement Parks
Popular in the Community