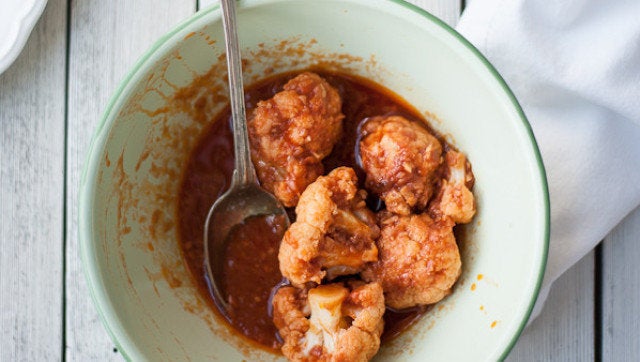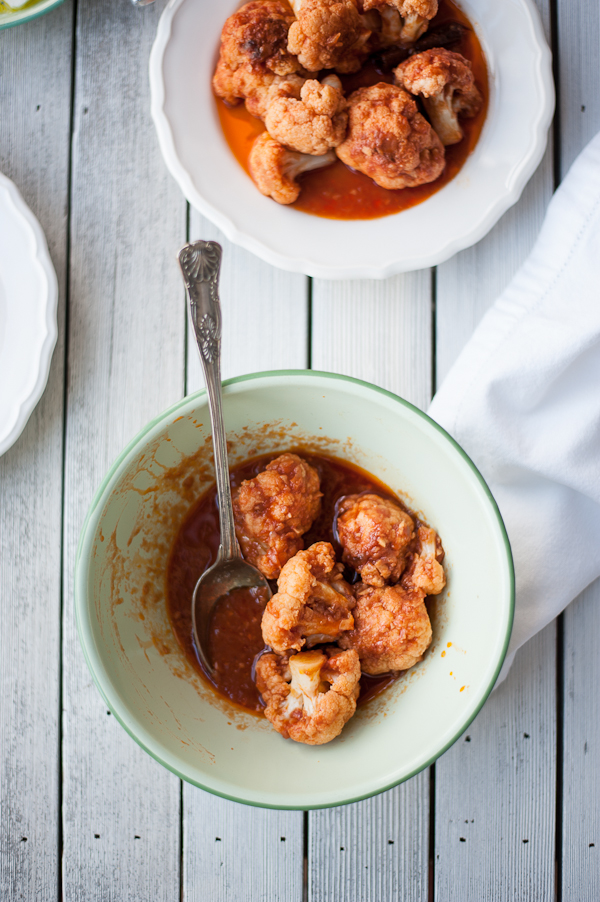 A special thank you to www.souvlakiforthesoul.com for the photo of the kounoupidi kapama.
My first memories of my grandmother's cooking stretch back to when I was barely old enough to reach the kitchen counter. My grandmother had turned the garage in our Riverside home into a makeshift kitchen, complete with an electric stove, box freezer, and work table. Of course we had a kitchen in our house, but one is never enough in a Greek household. The yellow Volkswagen Beetle had been pushed out of its rightful home, which was now overrun with ceramic crocks of homemade tangy Greek yogurt, a hodgepodge of jars filled with freshly cured olives, pots of sweet smelling rizogalo, and tins filled with braided butter cookies called "koulourakia."
I would spend hours watching her cook. When I got a little older, my yiayia would let me help her in the kitchen. We made bread. We'd shape it like Playdough, pressing and rolling it into little twists and rounds. She'd let me brush the egg on the dough and sprinkle it with sesame. As the bread baked, the kitchen grew warm and the scent of toasting sesame filled the air. This was better than Playdough!
Even after I became a chef, we continued to cook together. I would follow along as she doled out instructions. I watched as she roughly chopped onions and carrots into a jumble of non-uniform pieces, and whipped up sauces in an altogether unorthodox manner. She had no formal training. She simply cooked by instinct, and her intuition in the kitchen was spot on. Her Greek village recipes were the foods of my childhood. She browned large chunks of cauliflower in olive oil and then slow cooked them in cinnamon and tomato. She boiled fresh grape leaves and stuffed them with fresh mint and rice; always making a gesture over the pot that was intended to ward off the "evil eye," thus ensuring the dishes success. She never wrote down her recipes and she never measured ingredients.
Eventually I began to follow her around the kitchen with measuring cups and spoons, frantically taking notes. My efforts always proved to be in vain. No sooner would I measure an ingredient, dutifully taking my notes; then she would eye the bowl suspiciously, tossing in another handful of flour or a splash of oil. I tried to protest. Inevitably she dismissed my every objection with a wave of the hand and a simple "it needed a bit more." But how much, I would ask, is a bit more?

As my grandmother moved into her nineties the dishes I had taken for granted for years became precious commodities. Her pace slowed. She stopped curing her own olives, and required help to knead her bread. Yet she was still always shuffling about the kitchen. When I came to visit her she had an extra pair of hands to help her cook. I gave up on following her around with measuring cups and spoons. I accepted the fact that at some point these recipes might be lost. Regardless, they would never be written down on paper. You could not find them in a cookbook. They could not be measured. They were guided by a hand, history, and years of knowledge. I focused on our time together, making mental notes that I hoped would help me to replicate the dishes when she was no longer able to make them with me.
At 97 we finally moved my grandmother out of her house and into assisted living. At first she protested. How could she be without a kitchen? Her need for cooking had long ago extended past the garage. It was an extension of her. My mother decorated her new apartment beautifully. There were activities filling her daily schedule. Greek friends visited, bringing her homemade food. She adjusted to her new life, but her attention soon turned back to cooking. She became friends with the chef that prepared all the food for the dining hall. In no time they were on a first-name basis. She would often make her way into the kitchen before dinner. Seating herself near the stove, she'd dish out advice on how to season the fish or fry the chicken. She reprimanded him when he tried to serve something as boring as a cold sandwich for lunch, and taught him how to make pastitsio.
Shortly after my grandmother passed away, I found a care package from her tucked into the back of my freezer. A little piece of paper, as always, was taped on top of the container. Her note, in typical fashion, was written in a mixture of Greek and English, "κουνουπίδι καπαμά for my Marisa." I clutched the frozen packet to my chest like it was the long lost treasure of King John. I ate the "kounoupidi" with much procession, a mixture of melancholy and gratification spreading over me as I finished the final plate of my grandmother's cooking.
I now make some of her recipes on my own. I hear her voice. I try to remind myself how she did it. Was it a pinch of thyme or oregano? When did she add the olive oil to the lentils? Some of the dishes almost bear her culinary signature. But of course none of them taste exactly the same. The flavor is still perfectly balanced, the carrots nicely diced. There is nothing wrong with any of these dishes, except that they are missing her touch.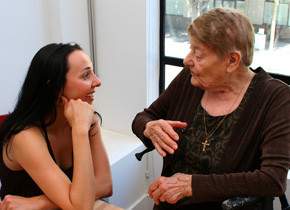 Here is a "Recipe" for my Yiayia's Kounoupidi Kapama, Cauliflower in Cinnamon-Tomato Sauce:
1 head of cauliflower
Extra virgin olive oil
Ground cinnamon
Canned tomato
1 Fresh tomato
Peas
Salt & pepper
Rinse the cauliflower and dry. Cut the cauliflower into 4 or 5 large pieces. Place a pot over medium high-heat and add about ¼ cup of extra virgin olive oil. Add enough oil to thickly coat the bottom of the pot. Once hot, add the cauliflower browning on all sides. Once browned, reduce the heat to medium low and add a fair amount of cinnamon, enough to make the dish fragrant but not overwhelm. Add some salt and pepper, and a can of good quality diced tomatoes. Dice one fresh tomato and add that in as well. Stir all the ingredients together. Add a little bit of water, just enough to bring the tomato mixture to a sauce-like consistency. Cover the pot and cook for about 20 minutes. Add the peas, about 1 cup, and cook for an additional 5 minutes, or until the peas are cooked through. Add more salt and pepper if needed. Serve the kounoupidi at room temperature with rice.
Popular in the Community