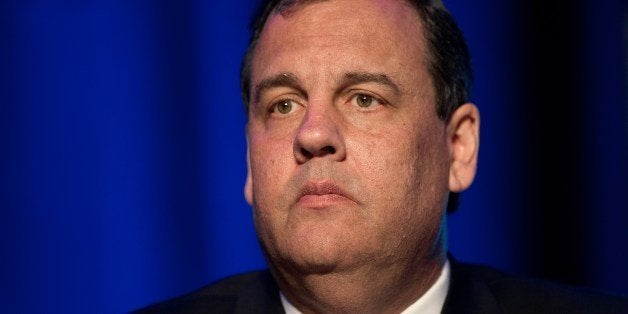 Until the 1990s, New Jersey enjoyed decades at the top of the heap financially, with a bipartisan commitment to fiscal stability. It boasted a triple A bond rating and no short-term debt. Budgets were routinely balanced with full payment of required contributions to the public employee retirement funds.
Now, for a host of reasons the state's fiscal condition is among the worst in the nation, reflected in a bond rating that has been lowered six times in recent years.
Well, for an individual, a recent ad for the New Jersey state lottery suggests you should be buying lottery tickets to insure a comfortable retirement. In these ads, an obviously affluent future retiree is terrified by an image of his past self not buying a lottery ticket when he could have. Fortunately, the vision of the past evaporates and he is back in a gravity-defying futuristic chair, gleeful that he went ahead and bought that ticket! (No mention is made of the retirement plans for the millions of ticket-buyers who didn't win the jackpot.)
Governor Chris Christie came to office on the promise of straightening out the state's finances, presumably without depending on winning the lottery. A key part of his pledge to fix the state's budget was that he would not simply kick the can down the road when it came to rebuilding the state's underfinanced pension funds for teachers, police, and other public employees. But that reaching that goal, unfortunately, has turned out to be a bridge too far.
In fact, the governor has never come close to offering a real solution to the problem. Every year it has gotten worse. On an actuarial basis as much as $5 billion would be required to put the state back on the road to fiscal responsibility. The best the governor and legislature could do was to reach a bipartisan agreement to include $2 billion payment in the budget. Now, the governor has torn up even that agreement. The $2 billion proved too much for him to swallow - so the gap will be that much larger.
The fact is that we are still waiting for evidence that there was substance behind Governor Christie's promise to solve the state's fiscal crisis. As he pursues his national "explorations" the governor is sure to be asked about this failure to follow through. And if he really wanted to have bragging rights about what has happened in New Jersey, he clearly missed his best chance by failing to fight for true budget reform.
Now some cynical folk in Trenton are actually suggesting that his most realistic strategy is to cut his losses and resign from office in order to run for president, leaving the rest of us holding the bag - probably filled with losing lottery tickets.
Wait, maybe there is still a way the governor can help: when he drops in, between stops in Iowa and New Hampshire, he can splurge on lottery tickets! His state can sure use the money. It's a long shot that he'll pick a winning ticket, but the man seems to be into long shots these days.
REAL LIFE. REAL NEWS. REAL VOICES.
Help us tell more of the stories that matter from voices that too often remain unheard.