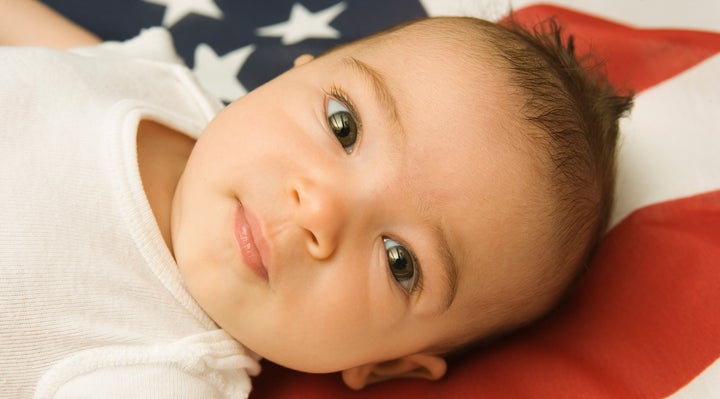 It seems that this year's presidential election is influencing parents in ways beyond political activism and baby fashion choices. Presidential hopefuls Hillary Clinton and Donald Trump are apparently providing baby name inspiration as well.
BabyCenter analyzed the roughly 115,000 baby names registered on the site and found that the name Hillary increased 142 percent in popularity since this time last year. The names Bill, Chelsea and Charlotte rose 113 percent, 18 percent and 17 percent respectively.
According to a press release from BabyCenter, the name Donald also rose in popularity but only by eight percent. Melania is up 36 percent, and Ivanka increased by four percent.
Bernie Sanders does not appear to have had the same effect, as the name Bernard fell 50 percent, and no new baby Bernies appeared in the BabyCenter database.
"A presidential election is a big deal, and new parents who choose names like Hillary and Donald are placing a bet that their new baby will share the name of the next American president," Linda Murray, BabyCenter Global Editor in Chief, stated in the press release.
"In a sense, they're already voting for their favorite candidate. Time will tell whether they picked a winner or the next John Kerry or Mitt Romney," she added.
BabyCenter's analysis also found some potential baby name influence in the hit Broadway musical, "Hamilton." Since last June, the name Hamilton has increased almost 60 percent in popularity. Meanwhile Jefferson is up 171 percent, James rose 25 percent, George increased by 21 percent and Maria is up almost 22 percent.
"The combination of 'Hamilton's' success and the election year has parents feeling patriotic," Murray explained, adding, "When parents reach into history to select a leader's name for their child, it's usually because they feel inspired by that person's values and legacy. The Broadway show's multi-ethnic, cross-culture story speaks to millennial parents. Hamilton is the new Lincoln or Madison."
For more information about these findings, visit BabyCenter.