For the bargain price of 500 yen (which comes to about $6.30), you can nosh on a tower of beef burgers with melted cheese or a fried tower of shrimp burgers. Both sound equally unappetizing, if you ask us.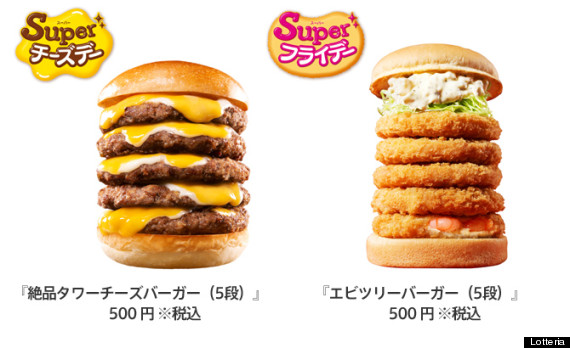 All this is in honor of the chain's 40th anniversary. Eater points out that these monstrosities are actually available all the time, but they're not always this cheap and are hardly ever ordered as a result. The beef version was only available on October 16 and the shrimp version will be sold on October 23.
Japanese blog RocketNews actually had the guts to try the burgers, but apparently -- if Google Translate is to be believed -- the bloggers weren't fans. Their main complaint seems to be that they burgers, when ordered, looked nothing like the promotional images for them.
Of course, Lotteria may just be piggybacking onto another five-patty offering. This past summer, Burger King Japan's offered a five-patty Whopper to celebrate the chain's fifth anniversary in the country.
Before You Go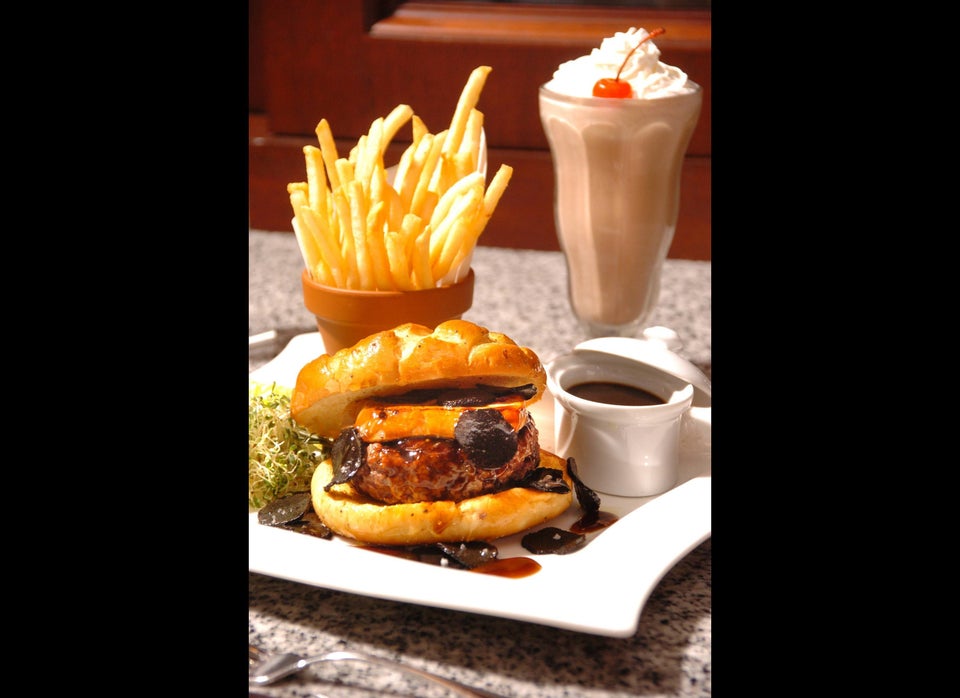 Over The Top Burgers