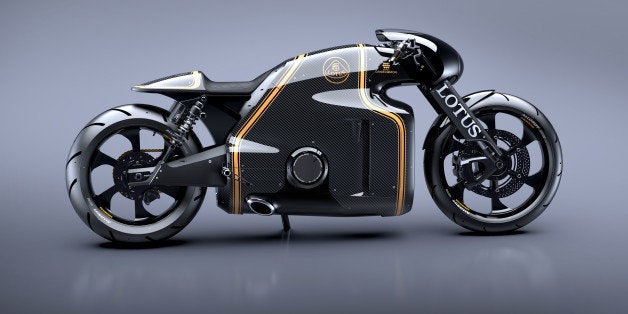 But don't get your hopes up thinking you might actually get your hands on a C-01: A representative for Lotus Motorcycles told The Huffington Post the approximately $137,000 bike, which was first announced last year, will be limited to 100 units and the waiting list is already "very nearly oversubscribed."
The motorcycle, which was developed with the help of the Holzer Group, is being made by Kodewa Performance Motorcycles, the company that had a hand in the development of the Lotus T128 race car that competed at the 2013 24 Hours of Le Mans. The bike will be sold and marketed as a Lotus under license.
Check out the gallery below to see the nearly 200-horsepower Lotus C-01 in all its glory and Lotus-inspired paint schemes.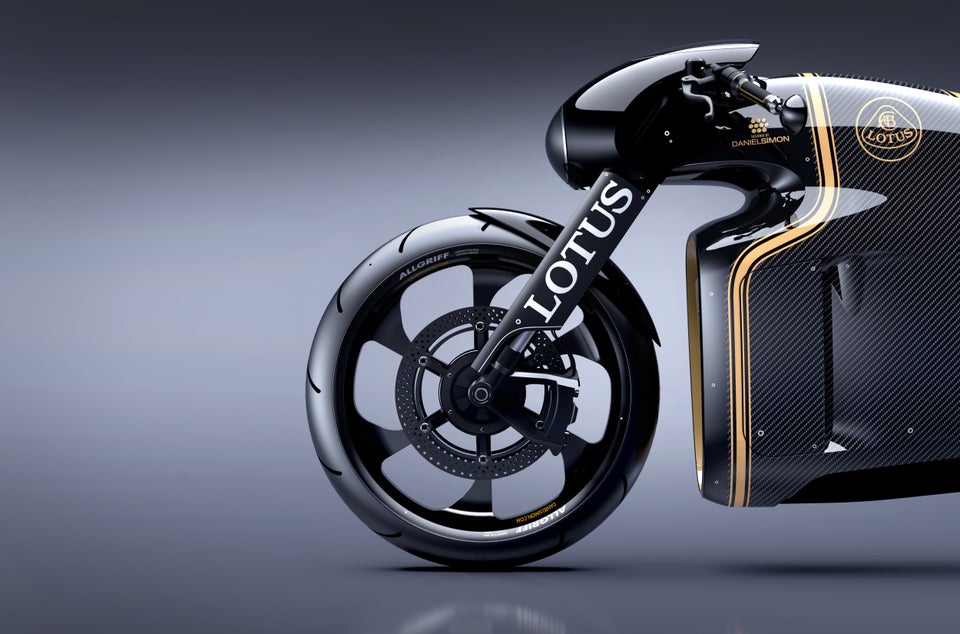 Lotus C-01
Related