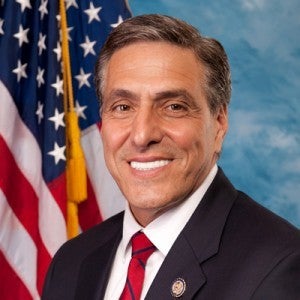 A Trump supporter from the beginning, Barletta made a national name for himself as mayor of Hazleton, Pennsylvania, when he spearheaded the Illegal Immigration Relief Act (IIRA) in 2006. Riding the wave of popularity generated from his hard-line anti-immigrant stance, he went on to unseat longtime Democratic incumbent Paul Kanjorski in the U.S. House of Representatives.
This potential appointment does not surprise me given Barletta's loyalty to Trump and the political similarities the two share. However, as someone who grew up in Hazleton and spent the last decade studying the politics surrounding the IIRA, I am deeply concerned.
As I chronicle in my book, Undocumented Fears, Barletta pushed the IIRA without any evidence to support his anti-immigrant claims. He suggested undocumented immigrants were wreaking havoc on his city – committing crimes, draining resources, and the like. I show how in reality it was economic policies favoring the wealthy that were responsible for Hazleton's decline.
Like Trump, Barletta has elevated demagoguery over truth. "I don't need numbers," he boasted when confronted with the reality that undocumented immigrants did not increase crime in Hazleton. At the same time he has masked how his own political decisions have done more harm than good for his constituents, including some of his most ardent supporters.
Although there was no evidence to support his claim that "illegal aliens in our city create an economic burden that threatens our quality of life," there is plenty of evidence of Barletta burdening city resources. Back in 2001, as mayor, he gave his blessing to local developers seeking to implement a state-level corporate welfare initiative that provided exploitative multinational companies with massive tax breaks. Some enjoyed a moratorium on all taxes for a dozen years. Hazleton today provides a clear example of how a city cannot provide its residents with adequate services when its largest employers do not pay their fair share.
More directly, Barletta took advantage of the system for his own benefit by dragging his exclusionary law through a years-long appeal process. While increasing his political capital by refusing to "back down," he ignored clear pronouncements that this would cost the city immensely. Indeed, it has. Hazleton – which operates on an annual budget of less than $10 million – now owes $1.4 million in legal fees. As the Editorial Board of the local newspaper, the Citizen's Voice so appropriately put it, "[T]he residents of Hazleton will have to consider [this] an involuntary contribution to [Barletta's] campaign war chest."
Silencing critics who sought to add complexity to the debate, Barletta regularly uttered the simplistic, faux-populist line "illegal is illegal." The hypocrisy of this was in full view as he reacted to the court's determination that the IIRA illegally overstepped federal authority and violated the Equal Protection Clause, unleashing Trump-like criticisms of judges, immigrant rights groups, and musings about a rigged system.
Because he hails from a hardscrabble former coalmining town, Barletta may look the part as potential Secretary of Labor. Hazleton, after all, has one of the richest histories of labor organizing you will find.
But we shouldn't let that fool us. Lou Barletta's pro-corporate / anti-immigrant stance is alien to the working class legacy of Pennsylvania's Anthracite Coal Region. He has more in common with the barons of the mining era than he does with the miners, enabling exploitation more than protecting us from it. What should worry us most is how he has followed in the footsteps of the coal barons, using ethnic stereotyping to pit working people against one another.
It is true Barletta and Trump are both widely popular in Hazleton at the moment. But after sifting through Lou Barletta's record, I can say with confidence that he does not represent the interests of the working class people living in Hazleton today, despite posturing as though he does. Unfortunately, laborers across the country may soon find out that he does not represent theirs, either.
Related
Popular in the Community